Is AMD's Turnaround for Real? We'll Find Out Monday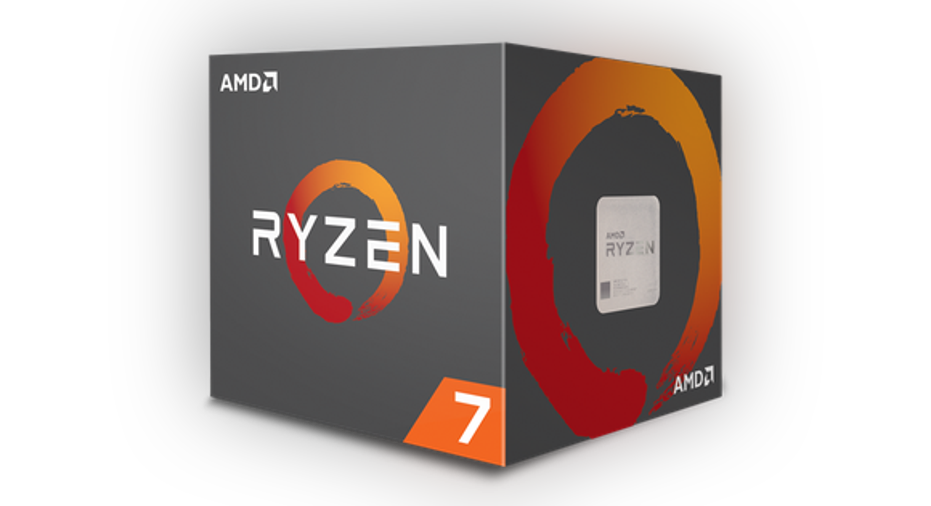 With the launch of high-end and mainstream Ryzen CPUs in the rearview mirror, Advanced Micro Devices (NASDAQ: AMD) will report its first-quarter results after the market closes on May 1. Ryzen 7, AMD's attempt to compete with the best of Intel, became available on March 2, while the mainstream Ryzen 5 launched after the close of the first quarter.
AMD's first-quarter numbers will provide investors the first glimpse of how well Ryzen 7 is selling, but the guidance for the second quarter will be the most telling. Investors will be looking for an optimistic outlook given the flurry of product launches. Beyond CPUs, AMD refreshed its mainstream Polaris GPU line in April, and it plans to roll out its high-end Vega GPUs and Naples server CPUs sometime during the second quarter.
The stock has surged over the past year on anticipation that all of these new products would drive growth and return the company to profitability. It's now time for the company to prove those optimistic investors right or wrong.
Image source: AMD.
The headline numbers
The only piece of guidance AMD provided for the first quarter called for an 11% sequential decrease in revenue, plus or minus 3%, which comes out to an 18% year-over-year increase at the midpoint. That's about $988 million, right around the average analyst estimate of $984 million.
AMD's original line of Polaris graphics cards didn't launch until June of last year, so much of this growth will likely be driven by stronger GPU sales. Ryzen 7 will also contribute, but a shortage of compatible motherboards soon after launch may have put a damper on sales.
Turning to the bottom line, analysts are expecting AMD to post an adjusted loss of $0.04 per share during the first quarter. The average analyst estimate calls for just $0.08 in adjusted EPS this year and $0.29 in adjusted EPS next year. These estimates could be off the mark by a wide margin if AMD's new products perform better than expected, but they do raise some questions about the valuation. Trading around $13.50 per share, AMD stock is priced for something close to the best-case scenario.
Looking forward to the second-quarter report
AMD needs a lot to go right this year for the surge in the stock price to be justified. Ryzen will have to pick up considerable market share, and both Vega and Naples must live up to expectations. The second-quarter report will include contributions from those two product lines, assuming AMD launches them on time.
Vega is AMD's reentry into the high-end GPU market. Its last attempt was in 2015 with its Radeon Fury cards, but those were unable to compete with NVIDIA's high-end offerings. AMD has fallen into a pattern of playing catch-up instead of leapfrogging the competition, and it will need to break free from that trend with Vega if it wants any chance of winning considerable market share.
NVIDIA won't be sitting on its hands. A rumor recently emerged that NVIDIA was prepping its next-generation Volta architecture for launch during the third quarter, a move that could undercut AMD if Vega manages to beat out NVIDIA's current lineup.
Naples is AMD's reentry into the server chip market, where it has essentially no presence at all. Intel enjoys a near-100% market share, so Naples is all upside for AMD. Even small market-share gains will provide a revenue boost, although the chips will need to be competitive with Intel's offerings. Benchmarks from AMD suggest that Naples is the real deal, but we'll need to wait for launch before it's clear how competitive the new products truly are.
2017 is a big year for AMD, and the first-quarter report will be the company's first test. Investors will be looking for revenue growth and a move toward profitability, as well as positive commentary from management regarding the performance of Ryzen. Guidance needs to be strong with both Vega and Naples launching in the second quarter. Otherwise, the stock may not hold onto the gains from the past year.
10 stocks we like better than Advanced Micro DevicesWhen investing geniuses David and Tom Gardner have a stock tip, it can pay to listen. After all, the newsletter they have run for over a decade, Motley Fool Stock Advisor, has tripled the market.*
David and Tom just revealed what they believe are the 10 best stocks for investors to buy right now... and Advanced Micro Devices wasn't one of them! That's right -- they think these 10 stocks are even better buys.
Click here to learn about these picks!
*Stock Advisor returns as of April 3, 2017
Timothy Green has no position in any stocks mentioned. The Motley Fool owns shares of and recommends Nvidia. The Motley Fool recommends Intel. The Motley Fool has a disclosure policy.