Is Amazon, Inc. Reversing Course and Building an Apple TV App?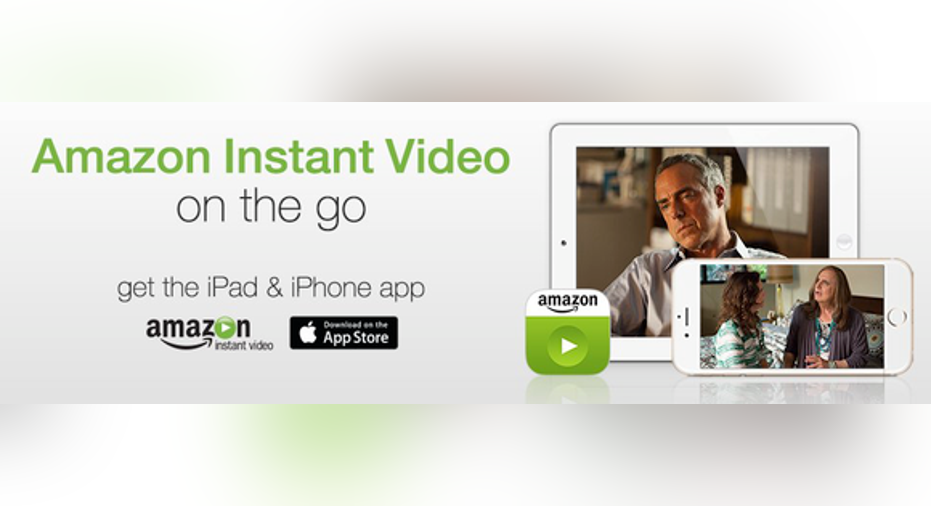 When Apple started selling its new Apple TV in October, Amazon Prime users quickly discovered the e-commerce giant's Prime Video service was, unfortunately, not available on the new device. A closer look at why Prime Video wasn't on the new Apple TV revealed it could have something to do with increasing competition between the two companies in the space. But a new source on Twitter (via MacRumors) suggests Amazon may have reversed course and is about ready to launch an app for Apple's latest TV device.
Prime Video's absence on Apple TV is raising eyebrows and sparking speculation. Image source: Apple.
Amazon's hesitancy with building a Prime Video app highlights a bigger problem among the tech giants behind today's most important platforms and services: Are cross-platform services becoming more important than they were in the past?
Reversing course When consumers first discovered there was no Amazon Prime Video app on the latest Apple TV, Apple was initially accused in the media as possibly disallowing the app. This criticism proved most likely to be false, though, as one of the most noteworthy features of the overhauled Apple TV was the very fact that its tvOS platform now included an app store for third-party developers to create and submit their own apps.
But after Apple released a statement to BuzzFeed News stating that Amazon had simply not submitted an app to the new app store, and after Amazon sent an email to some third-party sellers on Amazon notifying them it was going to discontinue sales of Apple TV and Google's Chromecast, it was clear that Amazon was the reason for the app's absence on the new device -- not Apple.
"Over the last three years, Prime Video has become an important part of Prime," Amazon said in an email sent to third-party vendors."It's important that the streaming media players we sell interact well with Prime Video in order to avoid customer confusion."
In the email, Amazon listed Roku, XBOX , PlayStation, and Fire TV as "excellent choices" for streaming devices that work well with Prime Video.
But it appears Amazon's decision to not make Prime Video available on what could very likely be the best-selling streaming set-top box throughout the holidays may be more confusing than any potential cross-platform confusion.
Amazon's app for tvOS is allegedly just weeks away from release, according to a tweet from engineer Dan Bostonweeks.
The right decisionWhile Amazon's development of a Prime Video app for Apple TV should still be flagged as speculation, there's no good reason for the e-commerce giant not to bring Prime Video to Apple's new TV device. After all, Prime Video is already available as an iOS app for iPhone and iPad. So, not having a Prime Video app for Apple TV would be frustrating for Prime TV users.
Image source: Amazon.
Amazon's likely temporary decision to try to compete head-to-head with Apple TV by not making Prime Video available on the tech giant's new Apple TV highlights how important content services are becoming to tech companies. Services, as opposed to products, allow tech companies to tap into more subscription-like revenues, as well as develop deeper relationships with customers.
Consider Apple's recent moves: Clearly displaying its interest in emphasizing services, the company has launched three new major services during the last year or so: its app store for tvOS, Apple Music, and Apple Pay. Furthermore, the controlling tech giant, which has historically managed to mostly avoid making many of its services available on different devices, has previewed a new willingness to be more open by making Apple Music available on Android.
Amazon's hesitancy to release an Apple TV app highlights the growing tension between owning a customer experience of a service and enabling the service to work across different platforms and devices.
The future of tech services made by tech juggernauts and platform owners may well be one in which the device or platform itself may be deemphasized.
The article Is Amazon, Inc. Reversing Course and Building an Apple TV App? originally appeared on Fool.com.
Daniel Sparks owns shares of Apple. The Motley Fool owns shares of and recommends Alphabet (A and C shares), Amazon.com, Apple, and Twitter. Try any of our Foolish newsletter services free for 30 days. We Fools may not all hold the same opinions, but we all believe that considering a diverse range of insights makes us better investors. The Motley Fool has a disclosure policy.
Copyright 1995 - 2015 The Motley Fool, LLC. All rights reserved. The Motley Fool has a disclosure policy.