Is Amazon.com About to Take On PayPal?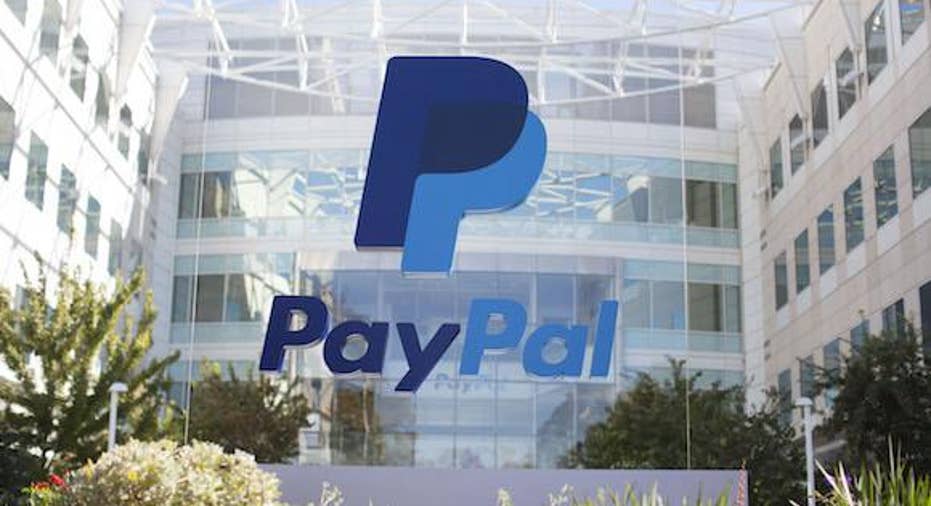 Image source: PayPal.
Amazon.com'sthirst for ever more information about what customers buy online became more evident this past week when the company launched its global Payments Partner Program. The new program allows online merchants to use Amazon's payment platform on their websites, and is yet another step toward Amazon competing with online payments company PayPal .
Amazon launched its Payments system back in 2013, which allowed customers to pay through Amazon on some websites, but the latest Partner Program takes that a bit further. Amazon said the new program is designed for online merchants, and has three levels of partnership.
"The Amazon Payments Partner Program provides Partners with the tools and resources needed to extend the trust and convenience of the Amazon experience to their merchant customers," Patrick Gauthier, the vice president of Amazon Payments, said in a press release.
The new program is free for merchants and is available in the U.S., U.K., Germany, and Japan right now.
The Payments Partner Program sounds straightforward enough for online merchants. They get a simple way to add online purchases through their website with the familiarity of Amazon's payments system. That could sway some smaller merchants, considering Amazon has about 300 million customers accounts right now.
But both online merchants and PayPal should be bit concerned with Amazon's latest move.
Amazon isn't exactly here to helpAmazon is offering the new program for free, but's it's also getting a lot in return.
PayPal is the dominant online payment platform right now, with about 170 million active accounts, but there are a few reasons why Amazon's new payments system could pose a threat to PayPal's lead.
Consider that hundreds of millions of Amazon accounts already exist, and at least 46 million of those are Prime members who spend an average of $1,500 each year on Amazon's website.For those users, the barrier for using their current Amazon login to pay on another merchant's website is pretty low.
Amazon has the online retail experience that online merchants could be looking for, and has already signed on Shopify and OpenCart to be Amazon Payments Partners.Others may follow suit so that they can align themselves with the Amazon's brand, but I find it hard to believe that bigger merchants will want to work with Amazon.
Amazon clearly wants to control more online customer data purchases, and the new program is a perfect way to do that. If an online shopper checks out through Amazon's payment system, then Amazon will be able to collect even more information about online purchases than it has now -- and use it to build out its own online retail powerhouse even stronger.
Why PayPal shouldn't worry Even with Amazon's clout with other merchants, I think it'll be a difficult road for Amazon to usurp PayPay's dominance in this market. PayPal offers a simple service to online merchants that works well, and isn't in the business of competing with those customers.
Amazon, on the other hand, could have more than a few ulterior motives in getting its hands on more online customers' data. And for that reason, I think many online merchants will stick with PayPal's neutral online payments systems -- and shun Amazon's seemingly endless pursuit of online retail dominance.
The article Is Amazon.com About to Take On PayPal? originally appeared on Fool.com.
Chris Neiger has no position in any stocks mentioned. The Motley Fool owns shares of and recommends Amazon.com and PayPal Holdings. Try any of our Foolish newsletter services free for 30 days. We Fools may not all hold the same opinions, but we all believe that considering a diverse range of insights makes us better investors. The Motley Fool has a disclosure policy.
Copyright 1995 - 2016 The Motley Fool, LLC. All rights reserved. The Motley Fool has a disclosure policy.