Irma damages up to 400K vehicles, sets up buying spree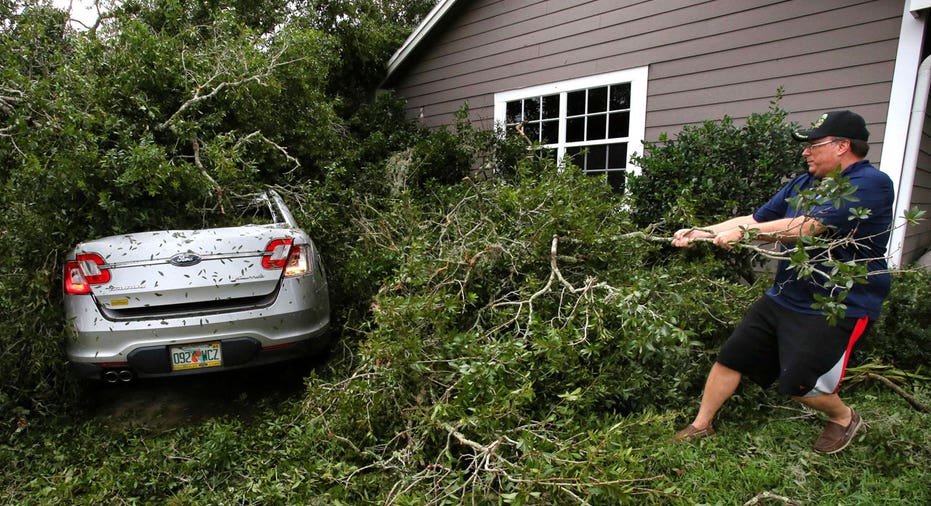 Victims of Hurricane Irma's destruction will need to replace up to 400,000 vehicles, according to an analysis by Cox Automotive.
Irma ripped through Florida with high winds and severe storm surge, causing extensive damage to homes, businesses and other property. Cox Automotive, the parent company of Kelley Blue Book and Autotrader, estimated that South Florida residents lost between 130,000 and 200,000 vehicles. Including the entire Sunshine State and neighboring states to the north, Irma took out approximately 200,000 to 400,000 vehicles, not including new vehicles waiting to be sold.
By comparison, Hurricane Harvey destroyed 300,000 to 500,000 vehicles in the Houston market, based on Cox Automotive's estimates.
The damage caused by Harvey and Irma is expected to hurt new-vehicle sales in the short run. Dealers in Texas and Florida are working with fewer selling days after closing during the storms. Harvey also flooded thousands of vehicles on dealership lots. Automakers had planned to ship more used vehicles into the Houston market to help dealers restock. In Florida, the industry lost about seven selling days due to preparation for the storm and its aftermath, Cox Automotive said. The result is a decline of 20,000 to 30,000 in new-vehicle sales.
But Irma likely sets up a period of intense buying activity starting in the near future, similar to what the auto market saw in the wake of Hurricane Sandy. Jonathan Smoke, chief economist for Cox Automotive, noted that while September volume will fall 10% to 15%, October sales should rise by a similar amount. He also said demand typically remains elevated for two to three months following a major storm.
"Looking at the history of prior storms, the impact on new and used demand happens pretty quickly," Smoke said. "We could see people respond by later this week, when businesses get back up and running."
AutoNation (NYSE:AN), the largest car dealer in the U.S., closed nearly all of its stores in Florida late last week. A spokesperson told FOX Business that AutoNation planned to reopen those stores Tuesday.
Floridians shopping for a replacement vehicle should brace for higher prices. Even though automakers are capable of swiftly moving inventory into an area of high demand, supply will be constrained for the time being. That will drive up prices locally, Smoke said.