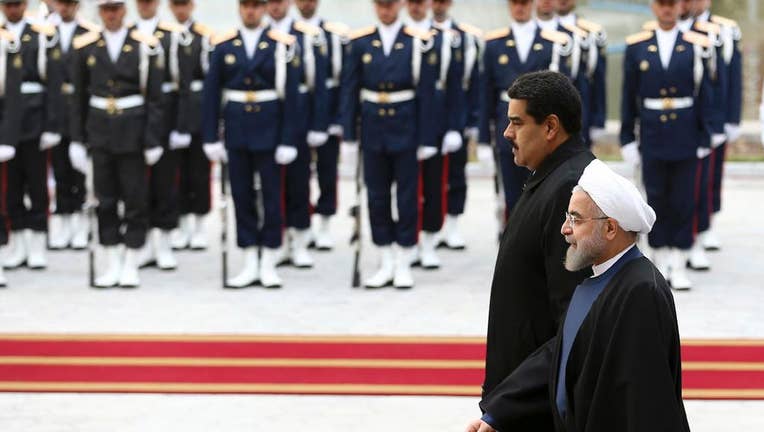 As Venezuela's president visits Iran, both countries have vowed to work together to stabilize falling global oil prices.
On Saturday, President Hassan Rouhani urged OPEC members to "neutralize schemes by some powers against OPEC and help stabilize an acceptable oil price in 2015."
Rouhani made the remarks during a joint news conference with Venezuelan President Nicolas Maduro in Tehran. Maduro also called for OPEC's cooperation in stabilizing oil prices.
Oil prices have plunged more than 55 percent since June to less than $50 a barrel, placing a severe strain on the economies of Iran and Venezuela.
OPEC has yet to agree to curb production. Shiite power Iran has indirectly blamed the Sunni kingdom of Saudi Arabia, a regional rival, for refusing to decrease production.