Iran's president is in Switzerland, nuclear deal in mind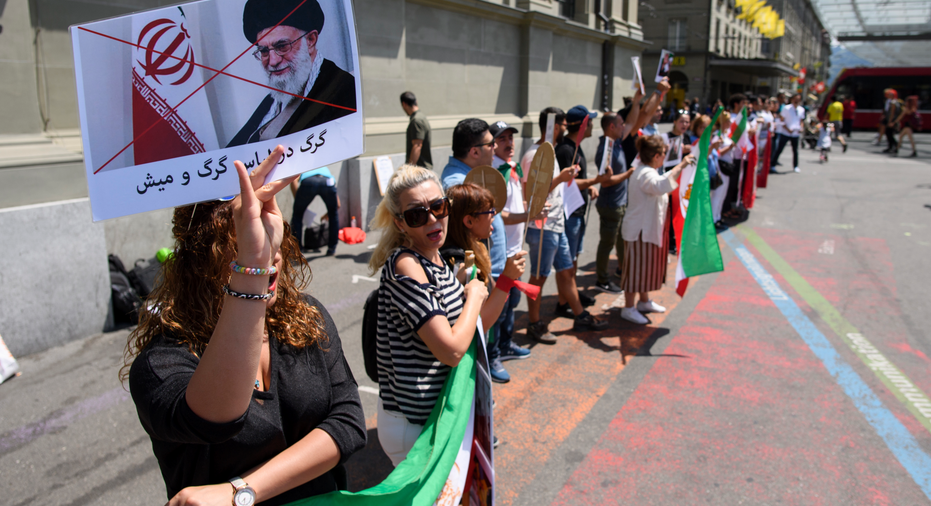 Iranian President Hassan Rouhani began a two-day visit to Switzerland on Monday that was expected to focus on salvaging progress from the nuclear deal the United States left.
Rouhani waved as he stepped down from his airplane onto the tarmac in Zurich where Swiss President Alain Berset waited to welcome him.
A military band played the countries' national anthems as the two presidents passed Swiss troops and climbed into a Swiss air force helicopter for a flight to the capital, Bern.
Iran's ties with neutral Switzerland are better than with some other Western countries. Since 1980, shortly after Iran's Islamic Revolution, Switzerland has held the "protecting power mandate" on behalf of the United States in Iran. It recently became an intermediary between Iran and regional rival Saudi Arabia.
Rouhani's trip to the Alpine nation was to include deal-signings, talks and a news conference before he leaves for a visit in neighboring Austria.
He left Iran just as protests erupted in the country's south and as U.S. President Donald Trump tweeted that he got Saudi Arabia to agree on an oil production increase.
Iran worries its oil sales, which already are threatened by Trump's decision to abandon the 2015 nuclear deal, would suffer if OPEC increases its production.
Rouhani, a relatively moderate cleric within Iran's Shiite theocracy, has found his political power waning despite winning re-election overwhelmingly last year. Trump's May decision to pull America out of the nuclear agreement between Iran and several world powers caused billion-dollar deals to vanish.
The Iranian rial now trades at around 90,000 to $1, despite the official rate being less than half that. Within Iran, demonstrations over the economy, environmental concerns and other issues have come at a quicker pace.
Hard-liners have suggested a military official would run the country better.
Rouhani and his administration have hoped that European supporters of the nuclear deal would come up with a way to counteract the American sanctions. Nothing official has been done so far.