Iran Scoops Up American Wheat Despite Nuclear Tension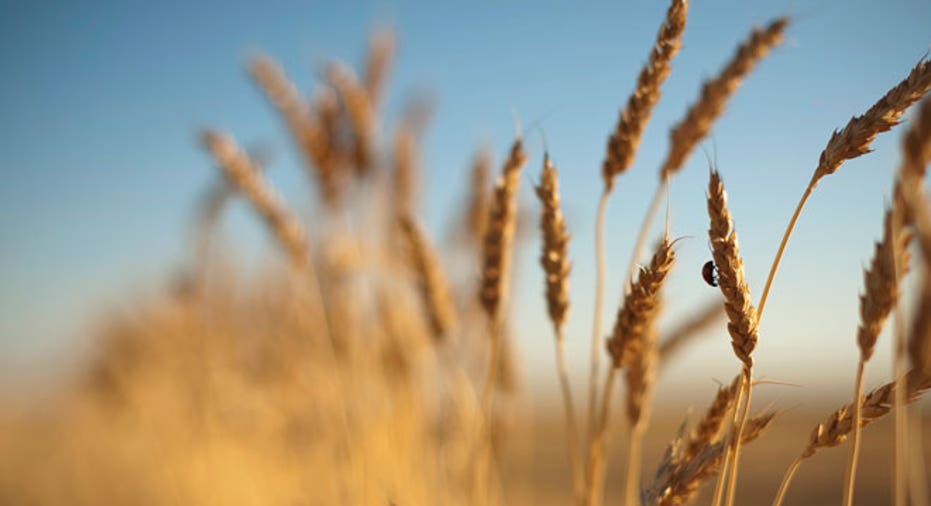 Iran has made a rare purchase of U.S. wheat in an effort to build food stockpiles as the United States and Europe implement tough new sanctions to contain Tehran's nuclear ambitions.
The U.S. Agriculture Department reported on Thursday that Iran bought 120,000 tonnes of U.S. wheat -- enough to fill two large cargo ships.
While not illegal, the deal caught traders by surprise as tensions mount between the West and Iran on concerns the Islamic Republic was intent on developing a nuclear weapon.
"It shocked me," said Jerod Leman, a broker with Wellington Commodities Corp. "With everything going on over there with their nuclear problems, I am surprised we sold them anything."
Western sanctions against Iran are making it increasingly difficult for the country to pay for staple foods, causing hardship for its 74 million people.
Because of the tightening financial noose, Iran has resorted to bartering, including swapping gold or tankloads of oil for food, according to commodity traders.
In the last month, Iran has bought or tried to buy nearly 3 million tonnes of wheat on fears sanctions will disrupt imports and cause bread shortages that could spark food riots.
Iran has asked to import a million tonnes of wheat from Pakistan in a barter deal and also approached India. The Islamic Republic has also bought nearly 2 million tonnes in February from Russia, Germany, Canada, Brazil and Australia.
"It's a sign that they really need wheat," said a trader from Louis Dreyfus.
FIRST SALE TO IRAN SINCE 2009
Iran last purchased U.S. wheat in 2009 but Thursday's sale would be the largest U.S. wheat sale to the country since August 2008, a year when severe drought halved the country's domestic crop and triggered record imports, according to USDA data.
U.S. food exports, including grain, to Iran are approved under a humanitarian authorization by the Treasury Department to ensure needed items reach the Iranian people. No further department approval is needed for food, a Treasury official said.
The hard red winter wheat was sold for delivery by May 31, USDA said. That variety of wheat from the U.S. Gulf Coast costs more than $300 per tonne, before freight costs to the Middle East add another $75 per tonne, according to Reuters and industry data.
The wheat is worth at least $46 million and probably much more due to the risk premiums companies normally charge Iran.
News of the sale helped limit declines in U.S. wheat futures traded at the Chicago Board of Trade, which were down about 0.5 percent shortly before the market close.
The United States has imposed sanctions targeting Iran's oil trade and central bank payments to put pressure on Tehran to end its nuclear program. Iran maintains the program is for peaceful purposes.
The sanctions are squeezing Iran's oil exports even before they go into effect in June, a U.S. advisory body said in a report released on Wednesday.
Cargill, the U.S. agribusiness giant, said in early February that it was still shipping grain to Iran despite signs Iran was struggling to process payments.
By law, exporters must report promptly to USDA the sale of 100,000 tonnes or more of a commodity to the same destination in one day. Sales of smaller amounts are reported on a weekly basis.