2014 was a banner year for U.S. IPOs, with 293 companies going public, the most since the dot-com boom in 2000. Alibaba's (NYSE:BABA) record-breaking $25 billion IPO helped bring the total volume raised to $95.9 billion last year, also the most seen in 14 years, according to Dealogic.
The momentum is expected to continue into 2015 with some big consumer and technology brands in the pipeline for this year.
"It will be the  year of the  mega-cap IPO,  with  more companies IPOing  at  valuations over $25 Billion than in  any  year in history," Sam Hamadeh, CEO of private capital research firm Privco, predicts.
The following companies are on the IPO watch list for 2015.
1. Shake Shack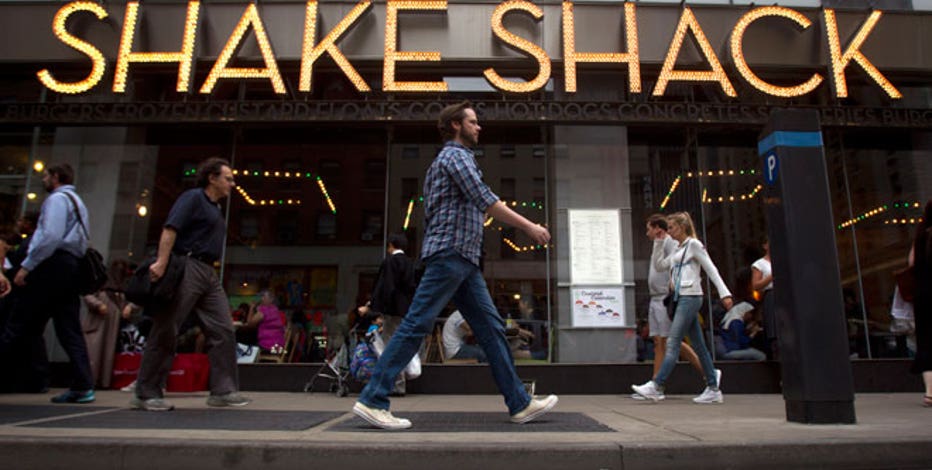 ---
The burger chain has a cult following in New York City, where it originated in Madison Square Park in 2004. Today, restaurateur Danny Meyer's creation can be found throughout the United States, Middle East, Moscow and London.
With an emphasis on fresh ingredients, Shake Shack is looking to make a dent in the $72 billion U.S. burger market, roughly twice the size of national pizza sales, according to the company's S-1 filing. The high-end "better-burger" chains account for $2.4 billion in the market, and are growing faster than other fast food burger restaurants.
Shake Shack is private equity-backed, with Green Equity Investors, SEG Partners and Alliance Consumer Growth as top stockholders. 2014 saw the most volume for private-equity backed IPOs on record, with $34 billion raised.
Shake Shack revealed its filing in December and is expected to go public in early 2015. This may be the year of the burger, with Denver-based Smashburger also rumored to be planning its IPO.
2. Fitbit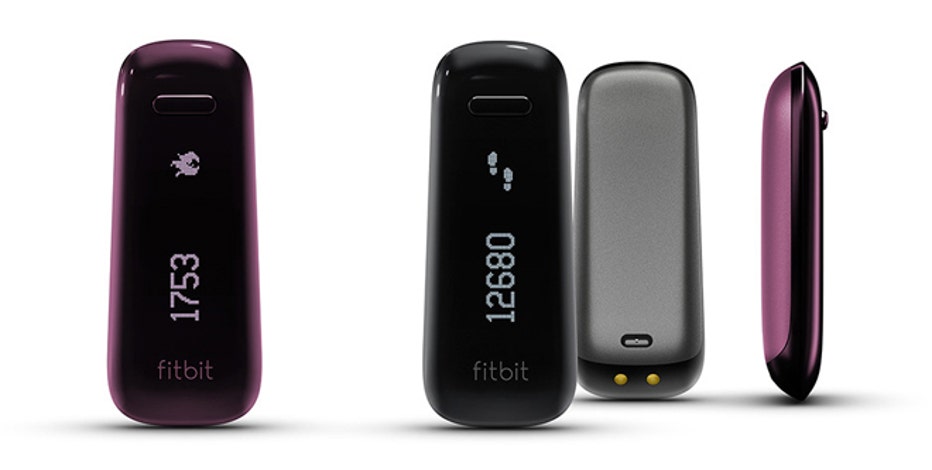 ---
2015 is expected to be an eventful year for "wearable" tech devices, with the Apple (NASDAQ:AAPL) Watch coming to market in the spring. Meanwhile, Fitbit,  the maker of health tracking bands, is reportedly planning its IPO.
Founded in 2007, the San Francisco-based company, whose competitors include Jawbone and Nike (NYSE:NKE), has garnered about 69% of the market share as of November 2014, according to the NPD Group. Its latest devices, the Charge HR and the Surge are expected to ship in the coming weeks.
Fitbit may be the leader in the fitness band space, but the journey has not been without obstacle. The company recalled its Force product line last year, after causing skin irritation for some users, and the Fitbit website was down on Christmas Day, when many customers were looking to set up their new devices.
Fitbit last raised venture capital in 2013 at a $300 million valuation. Investors include True Ventures, SoftTech VC, and Foundry Group.
3. Box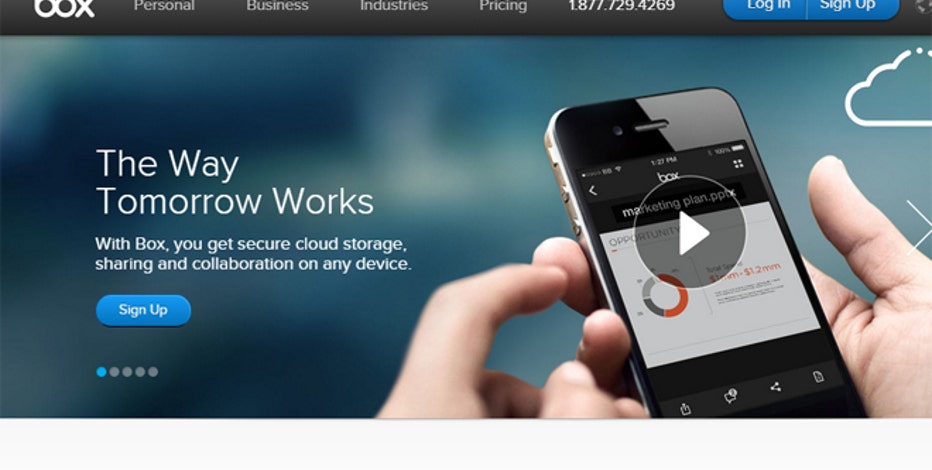 ---
Cloud storage startup Box has been a hotly anticipated IPO for a few years now. The company, which first publicly filed in March of last year, wound up delaying its offering.
But with an updated filing, showcasing improved financials, Box is likely to hit the public markets in 2015. The company previously received significant criticism for its hefty marketing expenses, often making its services free of charge, hoping to retain customers when charging for subscriptions at a later date.
Aaron Levie founded the company in 2005, and the 29-year-old is still overseeing the growing company, which now has more than 1,100 employees. Box says it has 44,000 paying customers, including GE (NYSE:GE) and Procter & Gamble (NYSE:PG). Thirty-two million people and 275,000 companies use Box.
Box raised capital last year at a $2.4 billion valuation. Investors include Draper Fisher Jurvetson, U.S. Venture Partners and General Atlantic.
4. Dropbox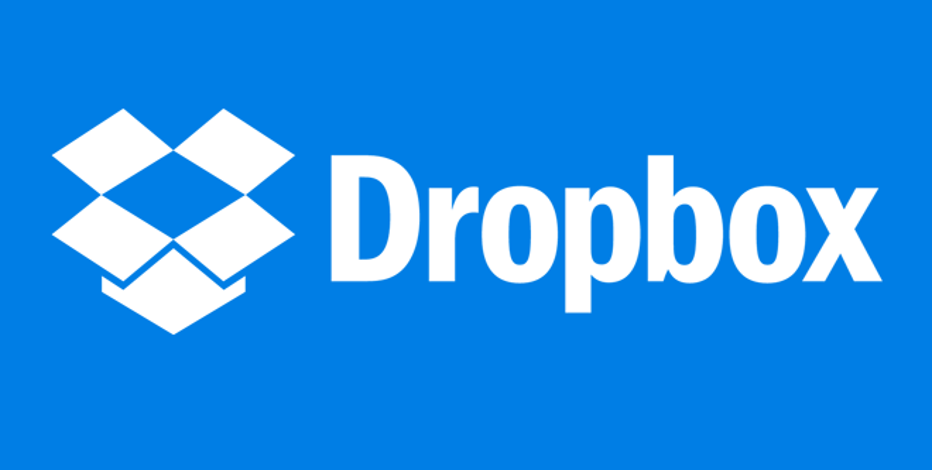 ---
Box competitor, Dropbox, may also be ready to go public this year. Founded in 2008, the San Francisco-based company said it now has more than 300 million users of its storage services.
Although Dropbox has succeeded at getting hundreds of million of people to test out its product, the market for cloud storage is saturated with competition. In addition to Box, Dropbox also competes with services Amazon (NASDAQ:AMZN), Google (NASDAQ:GOOG) and Microsoft (NASDAQ:MSFT).
Dropbox last raised capital at a $10 billion valuation, making it the second-most valuable U.S. startup, behind Uber. Investors include Sequoia Capital, Accel Partners and Blackrock (NYSE:BLK).
5. Spotify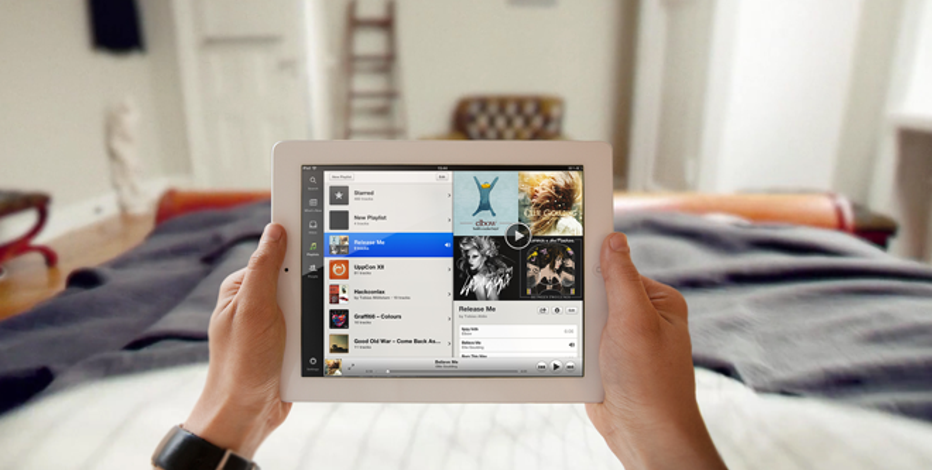 ---
Digital music service Spotify is rumored to be eyeing a 2015 IPO. The Swedish company, which allows users to create unlimited playlists, has grown to 50 million users since it was founded in 2006. Of those users, 12.5 million pay for premium services.
In addition to music playlists, Spotify also has a Pandora-like (NYSE:P) feature that enables users to create customized radio stations. Spotify also has a social component, allowing users display their music listening habits to their friends.
Despite its popularity, Spotify faced a storm of negative publicity last year when Taylor Swift decided to pull her music from the service, claiming she was paid unfairly. As one of Spotify's most popular musicians, the company pleaded for Swift to return, but to no avail.
Yet Spotify is still a powerhouse,  valued at a reported $4 billion, after raising $250 million in capital. Investors include Horizons Ventures, Goldman Sachs (NYSE:GS) and Coca-Cola (NYSE:KO).