iPhone Helps Lift Verizon Quarterly Profit 42%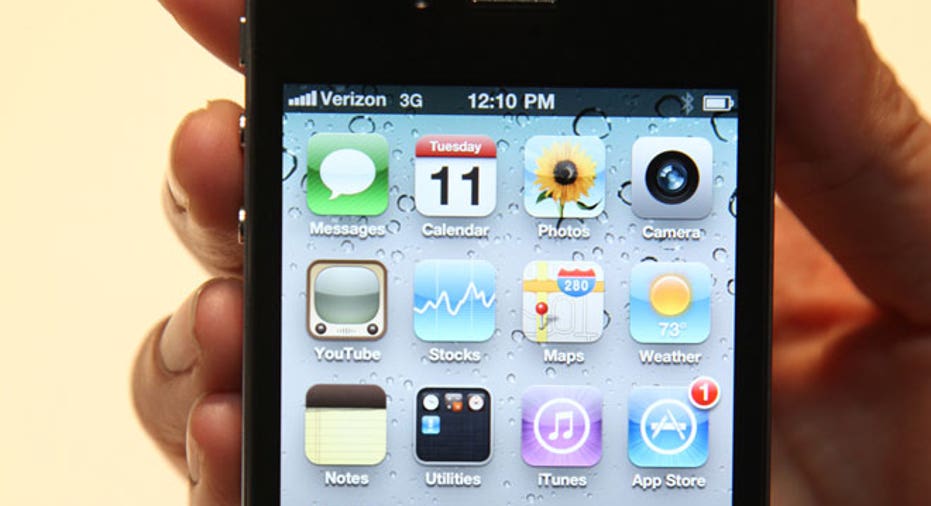 Verizon (NYSE:VZ) reported on Thursday a 42% jump in first-quarter profit, as the introduction of the iPhone drew in new business and FiOS continued to expand.
The New York-based communications company posted net income of $3.26 billion, or 51 cents a share, compared with $2.3 billion, or 16 cents a share, in the same quarter last year, narrowly beating the Street's view of 50 cents.
Revenue was $26.9 billion, flat from last year and virtually matching average analyst estimates polled by Thomson Reuters of $26.86 billion.
"In the first quarter, Verizon Wireless solidified its industry leadership with results that once again showed sustainable, profitable growth," Verizon CEO Ivan Seidenberg said in a statement. "We are executing on our business plans and building momentum, and we are on track to meet both our revenue and earnings objectives for the year."
Fueling the results were gains in Verizon Wireless, which is a joint venture between Verizon and Vodafone (NYSE:VOD). The unit, which introduced Apple's (NASDAQ:AAPL) iPhone during the quarter, saw a 6.3% year-over-year increase in service revenues to $14.3 billion, with data profits up 22.3%.
There were 1.8 million net additions in the wireless segment. Verizon, which sold more than 2 million iPhones in half a quarter, said 78% were upgrades from existing customers, while 22% were new customers.
The company's wireline unit, which includes FiOS, continued to grow, with strategic enterprise revenues up 12.8% during the period. FiOS booked 4.3 million Internet and 3.7 million TV connections.
Verizon, which said it is positioned to drive top-line growth, expects 2011 capital spending to be essentially flat, compared with the 2010 investment of $16.5 billion. It also reiterated its confidence that cash flow will remain strong throughout the year.