iPhone 8: Will the New iPhone Cost $1,000 or More?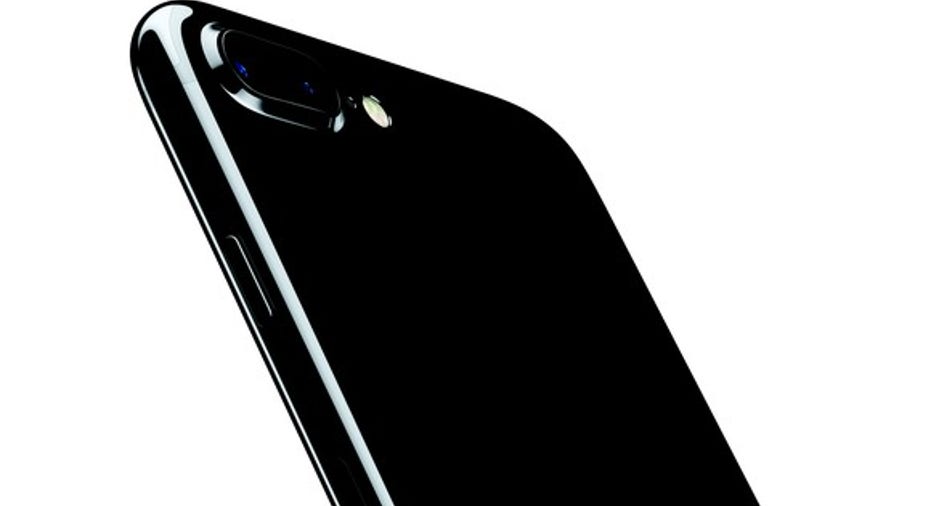 In recent years, Apple (NASDAQ: AAPL) has subtly increased the average prices of its new iPhones by introducing higher-priced models, larger storage tiers, and even a small price hike to the base version of the latest "Plus" iPhone. But despite Apple's higher pricing options for its new iPhones, the tech giant may be about to increase the price of the smartphone even more.
Apple's upcoming 10th-anniversary flagship iPhone, "is expected to be the ultimate iPhone," Fast Company said in February. But this all-out redesign will come with a steep price tag "north of $1,000," Fast Company's Mark Sullivan reports, citing "a source with knowledge of Apple's plans."
iPhone 7. Image source: Apple.
Why the iPhone 8 could cost $1,000 or more
Why would Apple charge $1,000 for an iPhone?
Speculation about the upcoming device, which the ever-active Apple rumor-mill often refers to as iPhone 8 or iPhone X (a nod to the iPhone's 10th anniversary), suggests the new iPhone will include some significant new features. Rumors point to a possible OLED display covering the entire front side of the device, higher storage tiers, wireless charging, an upgraded battery, and a new type of 3D Touch sensor that works on a bezel-less display.
With new features like these, Apple will likely increase the price of the model, enabling the company to maintain its fat profit margin, which has ranged between about 38% to 40% in recent years.
Understanding iPhone pricing
It's worth noting that a close look at the pricing of Apple's current iPhone lineup shows how $1,000 isn't far from where the company's highest-priced iPhones are today. For instance, the iPhone 7 and iPhone 7 Plus cost $849 and $969, respectively, when customers upgrade to the highest storage tier of 256GB. It seems conservative to estimate, therefore, that a totally redesigned iPhone with an impressive list of significant new features, as well as higher storage options, would cost north of $1,000.
iPhone SE. Image source: Apple.
Further, Apple does sell cheaper iPhones alongside its latest and greatest flagship versions of its smartphone. So, customers wanting to buy a less expensive iPhone will continue to have options. Recently, Apple has explicitly demonstrated its interest in introducing lower-cost iPhones. The $399 iPhone SE, which was launched last March, reinvigorated Apple's lower-cost offering with new technology and a more powerful processor, helping Apple stay more relevant in emerging markets where lower smartphone prices are more important to consumers.
Apple could easily continue strengthening its offering at lower prices even as it introduces more expensive models. Apple could do this a number of ways, including refreshing the iPhone SE with a newer version of the $400 device, introducing an iPhone 7s and iPhone 7s Plus at the same price as the iPhone 7 and iPhone 7 Plus, and lowering the prices of the iPhone 7 and iPhone 7 Plus as new iPhones take their place.
So, yes:Apple's upcoming flagship, 10th-anniversary iPhone could easily cost $1,000 or more. However, this doesn't mean Apple will be shying away from its efforts to stay competitive at lower prices by refreshing cheaper models and lowering the price of models as they age.
10 stocks we like better than AppleWhen investing geniuses David and Tom Gardner have a stock tip, it can pay to listen. After all, the newsletter they have run for over a decade, Motley Fool Stock Advisor, has tripled the market.*
David and Tom just revealed what they believe are the 10 best stocks for investors to buy right now... and Apple wasn't one of them! That's right -- they think these 10 stocks are even better buys.
Click here to learn about these picks!
*Stock Advisor returns as of February 6, 2017
Daniel Sparks owns shares of Apple. The Motley Fool owns shares of and recommends Apple. The Motley Fool has the following options: long January 2018 $90 calls on Apple and short January 2018 $95 calls on Apple. The Motley Fool has a disclosure policy.