IPG Photonics Misses the Target With Weaker Earnings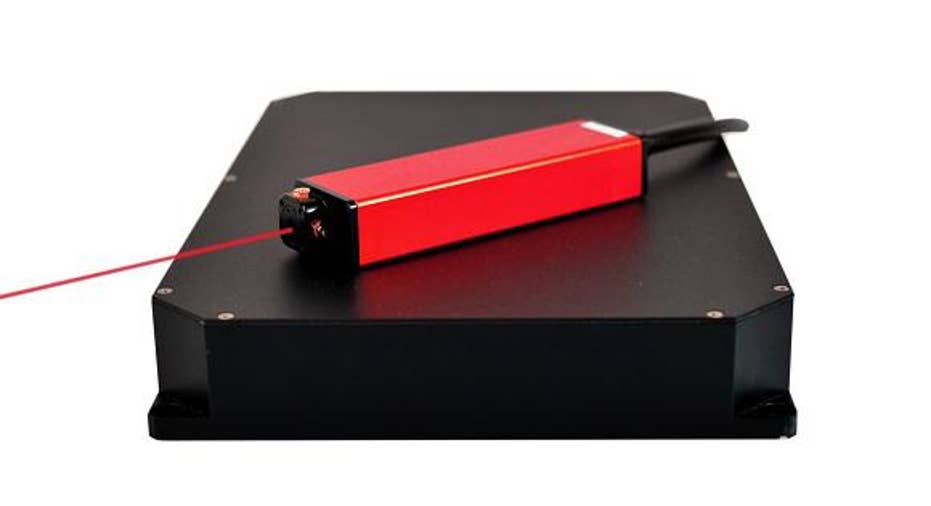 Image source: IPG Photonics.
The laser industry has been red-hot lately, and laser maker IPG Photonics has done a good job of capitalizing on interest in the industry and posting solid growth. Moreover, the recent buyout bid that rival Rofin-Sinar received has made many investors take a look at IPG Photonics as a potential takeover target as well, and that has helped send the share price higher. Yet coming into Thursday's first-quarter financial report, IPG Photonics shareholders were expecting declines in its earnings as revenue growth slowed from its past pace. IPG Photonics' results didn't provide any reassurance, with even weaker net income and sales than expected. Let's look more closely at what IPG Photonics told investors most recent results and what they say about its future.
IPG Photonics falls short IPG Photonics' first-quarter results didn't give investors what they had wanted to see. Revenue climbed 4% to $207.2 million, but that fell short of the consensus forecast for almost $210 million in sales. Net income fell a greater-than-expected 14% to $49.3 million, and that produced earnings of $0.92 per share, $0.06 less than investors had foreseen.
Looking more closely at IPG Photonics' results, the strong U.S. dollar returned to provide a substantial negative impact on its numbers. IPG Photonics said that foreign-exchange losses cost the company $0.07 per share in earnings during the quarter. By contrast, last year's quarter included an $0.11 per share foreign-exchange related gain. Taking those impacts out, earnings per share actually grew from year-ago levels, although only slightly.
Among IPG Photonics' segments, materials processing sales rose just 3%, slowing dramatically from growth rates in recent quarters. Growth in cutting applications was partially offset by falling sales from automotive welding, marking, and engraving. IPG also noted that a one-time order last year skewed the comparisons to some extent. By contrast, IPG's sales for Other Applications soared 30%. Advanced applications and solid performance from the telecom industry helped pace the company's gains.
From a geographical perspective, strength in North America, China, and Turkey helped lead the way higher for IPG Photonics, and the company highlighted the fact that sales grew 9% in China even with the challenges of the foreign-exchange markets. Sales fell in other areas, however, including Korea, Japan, and Russia.
CEO Dr. Valentin Gapontsev tried to emphasize the bigger picture for IPG Photonics. "We reported revenue and [earnings per share] in line with our guidance for the first quarter," Gapontsev said, "as we continued to execute on our long-term growth strategy."
What's ahead for IPG Photonics?Gapontsev was still enthusiastic about the long-term promise for the company. "We continue to see large opportunities to expand our business through both existing and new [original equipment manufacturers] and end-users as we develop innovative products to address applications beyond our core markets," the CEO said. Testing on new product lines continues, and IPG Photonics is looking forward to their future launch.
However, IPG Photonics once again set future guidance that was less than what those following the stock had anticipated going into the report. During the second quarter, IPG expects revenue to come in between $235 million and $250 million, and that's somewhat less than the $254 million consensus forecast among investors. Similarly, earnings guidance for between $1.10 and $1.25 per share would be disappointing compared to the $1.27 per share that most shareholders expect, and holding open the potential for earnings to fall again might not sit well with investors in IPG Photonics.
In the long run, the industry consolidation that we're seeing with the Rofin-Sinar acquisition could have a competitive impact on IPG Photonics, and it will have to find a strategy to maintain its competitive advantages and build on its strengths. Although some shareholders might hope for a takeover bid for IPG, the company has enough potential to keep growing as an independent entity that long-term investors would probably prefer to be allowed to participate in potential gains that could go years into the future.
The article IPG Photonics Misses the Target With Weaker Earnings originally appeared on Fool.com.
Dan Caplinger has no position in any stocks mentioned. The Motley Fool owns shares of and recommends IPG Photonics. The Motley Fool recommends Rofin-Sinar Technologies. Try any of our Foolish newsletter services free for 30 days. We Fools may not all hold the same opinions, but we all believe that considering a diverse range of insights makes us better investors. The Motley Fool has a disclosure policy.
Copyright 1995 - 2016 The Motley Fool, LLC. All rights reserved. The Motley Fool has a disclosure policy.