Ionis Pharmaceuticals Inc.'s First Royalties Roll In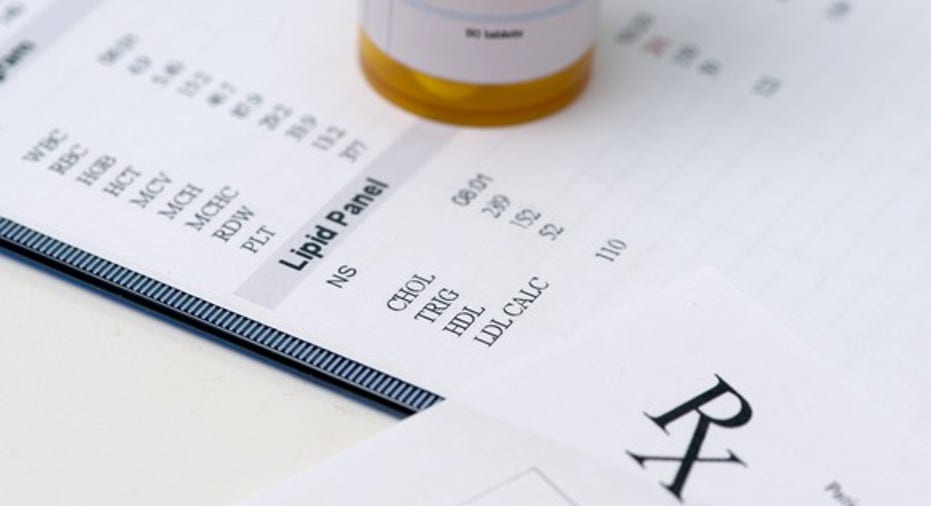 Ionis Pharmaceuticals (NASDAQ: IONS) released first-quarter earnings on May 9, but the most interesting number -- sales of Spinraza -- was already known since Ionis' partner, Biogen (NASDAQ: BIIB), disclosed sales of $47 million a few weeks ago.
Ionis Pharmaceuticals results: The raw numbers
| Metric | Q1 2017 | Q1 2016 | Year-Over-Year Change |
| --- | --- | --- | --- |
| Revenue | $110 million | $36.9 million | 199% |
| Income from operations | $14.0 million | ($54.7 million) | N/A |
| Earnings per share | $0.03 | ($0.52) | N/A |
Data source: Ionis Pharmaceuticals.
What happened with Ionis Pharmaceuticals this quarter?
Ionis got $5.2 million from Biogen for royalties on Spinraza sales. That puts the royalty rate at about 11%, but it's tiered, so the rate will go up as Spinraza sales increase.
Most of the remaining revenue was for payments from Bayer and Novartis (NYSE: NVS) to license Ionis' antithrombotic and lipid-lowering drugs, respectively.
In April, Biogen received a positive CHMP opinion for Spinraza, so a final approval from the European commission should come shortly, after which the drug can be rolled out in the EU.
Also in April, Biogen presented new interim data at the American Academy of Neurology meeting from the Nurture study testing Spinraza in infants with the mutation that causes spinal muscular atrophy but who haven't exhibited symptoms yet. Most of the infants achieved new motor milestones at about the same time as would be expected in healthy infants. If the data holds and Spinraza helps babies develop fairly normally, it should increase sales since patients will be on the drug for longer.
Ionis and Akcea, which it's in the process of spinning out, announced positive results from the phase 3 Approach trial of volanesorsen in patients with familial chylomicronemia syndrome (FCS).
Image source: Getty Images.
What management had to say
Low blood platelet levels were seen in the trial testing volanesorsen in FCS patients, but Ionis Chief Operating Officer Lynne Parshall doesn't see it as a major issue:
Parshall also commented on the spinoff of Akcea:
Looking forward
The next big clinical trial result will come this quarter from the Neuro-TTR study of Ionis-TTRRx in patients with transthyretin (TTR) familial amyloid polyneuropathy.
Akcea plans to submit the marketing applications for volanesorsen in the third quarter. If given a priority review by the Food and Drug Administration, volanesorsen could be on the market in the first quarter of next year.
Management reiterated its goal of being breakeven or profitable on the operating line on a pro forma basis this year and to have at least $825 million in the bank.
10 stocks we like better than Ionis PharmaceuticalsWhen investing geniuses David and Tom Gardner have a stock tip, it can pay to listen. After all, the newsletter they have run for over a decade, Motley Fool Stock Advisor, has tripled the market.*
David and Tom just revealed what they believe are the 10 best stocks for investors to buy right now... and Ionis Pharmaceuticals wasn't one of them! That's right -- they think these 10 stocks are even better buys.
Click here to learn about these picks!
*Stock Advisor returns as of May 1, 2017
Brian Orelli has no position in any stocks mentioned. The Motley Fool owns shares of and recommends Biogen and Ionis Pharmaceuticals. The Motley Fool has a disclosure policy.