Ionis Pharmaceuticals Inc. Doesn't Want to Sell Drugs (Just Profit From Them)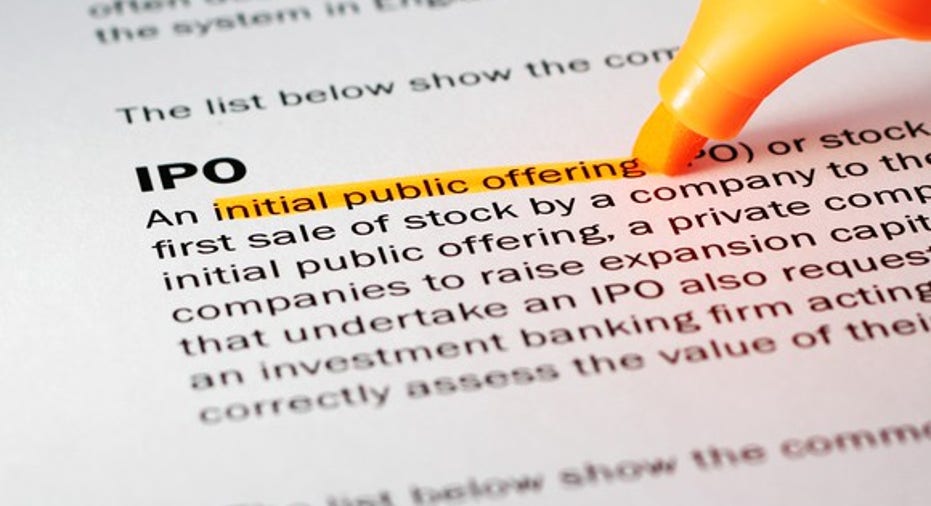 Most biotechs hope to grow up into the next Gilead Sciences or Celgene, selling their own drugs.
But not Ionis Pharmaceuticals (NASDAQ: IONS).
On Monday, the biotech announced that it was spinning out its subsidiary Akcea, which houses its cardiovascular drugs designed to lower lipid levels, into a separate company.
The move should come as little shock to anyone who has followed the biotech since Akcea was established over two years ago. The two obvious outcomes were to sell Akcea or spin it out as a separate company. After the announcement that Novartis (NYSE: NVS) had an option deal for two of Akcea's development-stage drugs, the latter course of action became the clear winner; companies with partnered drugs are sometimes purchased, but the number of potential suitors interested in the purchase diminishes dramatically.
Image source: Getty Images.
There was a big clue that an IPO was coming in the announcement of the completion of the deal with Novartis last month. As part of the deal, "Novartis has an obligation to make a further equity investment of $50 million in the next 18 months in either Ionis at the same premium as the initial investment or in Akcea." The most obvious way for Novartis to make an investment in Akcea: if it were a stand-alone company.
Sure enough, in addition to potentially raising $100 million during the initial public offering of Akcea shares, the IPO prospectus notes that, "Novartis Pharma AG, our strategic collaborator, has agreed to purchase $50.0 million of our common stock in a separate private placement concurrent with the completion of this offering at a price per share equal to the initial public offering price."
Short-term gain...long-term?
Ionis clearly benefits from the spinout in the short term because it won't have to pay for the launch of volanesorsen, which recently passed two phase 3 clinical trials and will hopefully be approved by regulators in the next year or so. But no matter how much it costs to ramp up sales of volanesorsen, Ionis will start benefiting from those sales immediately, according to the prospectus:
The prospectus also notes that Ionis' royalties are higher on drugs for orphan indications, which volanesorsen would fall under.
Splitting off Akcea also means Ionis doesn't have to pay for the phase 2 clinical trials for the Novartis-licensed drugs before Novartis takes over development, but it'll still collect 50% of the license fees, milestone payments, and royalties Akcea gets from Novartis.
Longer-term, it depends on how much revenue volanesorsen and the rest of Akcea's cardiovascular drugs can generate. Holding on to the full rights and selling the drugs itself could end up being more profitable for Ionis than taking royalties and a cut of the income from the Novartis deal, but we won't know for years.
Ionis will also have a large stake in Akcea after the IPO. If it holds onto the shares long-term and Akcea's drugs are big winners, Ionis will benefit from a rising share price, making up for some of the lost earnings from not selling those drugs directly.
A drugmaker with no sales force
Over the years, Ionis has gotten three drugs approved by the FDA, and it's never sold any of them. Vitravene was licensed to Novartis back in the 1990s. Kynamro was licensed to Sanofi, which gave it back due to low sales; Ionis licensed it to Kastle Therapeutics four months later. Its newest drug Spinraza, which was approved late last year, is sold by Biogen.
With a pipeline as large as Ionis has, including five new drug candidates last year and plans to add three to five drugs this year, it's understandable that management would want to continue to focus on drug development while leaving sales to someone else. Through licensing deals, Ionis has been able to cover all its research and development expenses and turn a profit despite receiving next to no royalties.
If Ionis can continue to strike licensing deals for its early-stage drugs while collecting growing royalties as it gets more drugs approved, investors should benefit from rising earnings despite its lack of a sales force.
10 stocks we like better than Ionis PharmaceuticalsWhen investing geniuses David and Tom Gardner have a stock tip, it can pay to listen. After all, the newsletter they have run for over a decade, Motley Fool Stock Advisor, has tripled the market.*
David and Tom just revealed what they believe are the 10 best stocks for investors to buy right now... and Ionis Pharmaceuticals wasn't one of them! That's right -- they think these 10 stocks are even better buys.
Click here to learn about these picks!
*Stock Advisor returns as of February 6, 2017
Brian Orelli has no position in any stocks mentioned. The Motley Fool owns shares of and recommends Biogen, Celgene, Gilead Sciences, and Ionis Pharmaceuticals. The Motley Fool has the following options: short June 2017 $70 calls on GILD. The Motley Fool has a disclosure policy.