Investors See Turbulence Ahead After Shakeup at Valeant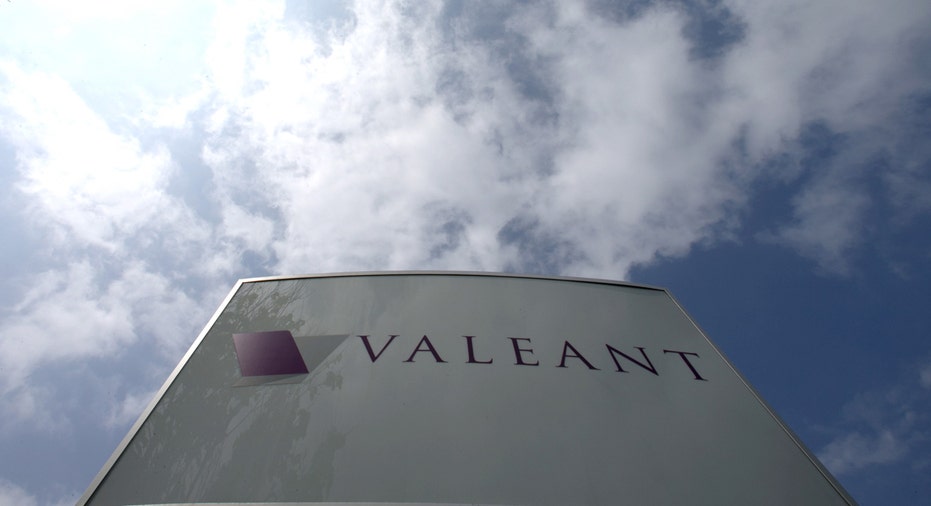 Options traders in U.S.-listed shares of Valeant Pharmaceuticals International Inc (NYSE:VRX) are bracing for more volatility, as changes to the drugmaker's management and board did little to ease uncertainty about the stock's direction.
On Monday, Valeant said that Chief Executive Michael Pearson will step down and activist investor William Ackman will take a seat on the company's board as the embattled drugmaker tries to turn the tide. The news sent its shares up as much as 17 percent to $31.58.
But that failed to assuage investors in the options market, who responded by adding to protective positions to guard against further losses. Expectations for big swings in the stock remained high.
"I would have expected some easing in volatility given the news this morning, but implied volatility is still up near the 100 percentile," said Jonah Evangelista, a trader at T3 Trading Group.
Valeant shares have been hammered in the last seven-plus months, losing more than 90 percent of their value because of scrutiny over pricing and distribution practices that has led to government investigations.
The stock's 30-day at-the-money implied volatility, a gauge of the risk of large moves in the shares, is at 158 percent, close to an all-time high, according to options analytics firm Trade Alert. Options that expire on Friday are currently pricing a move of about 10 percent in either direction by that time.
"I'm not seeing any turn in sentiment from the current options picture," Evangelista said.
The demand for puts, usually used to protect against a drop in shares, remained strong.
Total option volume on Monday was at 228,000 contracts, or twice the average daily volume, according to options analytics firm Trade Alert. Trading was a near-even mix of bullish and bearish bets.
One reason why traders are not rushing in with bullish bets may be that management changes at Valeant might take some time to have an effect on the share price.
"While new management could set a fresh tone for the company, we remain mindful that changes could still be a couple of quarters away and that this is still Mr. Pearson's ship," Citi Research analysts said in a note on Monday.
Analysts have been slowly turning against the shares. Three months ago, 13 of 21 analysts had recommendations to buy the stock, against just one "sell" rating. Now, five analysts each recommend buys or sales.
Meanwhile, the clock is ticking on a large options position owned by activist investor William Ackman's Pershing Square Capital Management. The fund, which owns 21.59 million shares, or about 6.3 percent of the company's shares, also has a significant options position that is currently in the red.
In November, Pershing Square disclosed that besides Valeant's common shares, it had also bought and sold Valeant calls and puts referencing 12.5 million shares.
A part of the options position was unwound in early February, at a modest loss of about $1.9 million. But the fund is still on the hook to buy 9.1 million Valeant shares at $60 each by January.
While Pershing Square has until January of 2017 to close its options position, if the shares linger around $30 or head lower by then, the fund's losses could amount to more than $300 million on the options position alone.
Pershing Square did not immediately respond to a request for comment.