Investors See Opportunity in Europe as Doubts Grow Over U.S. Growth, Fiscal Policy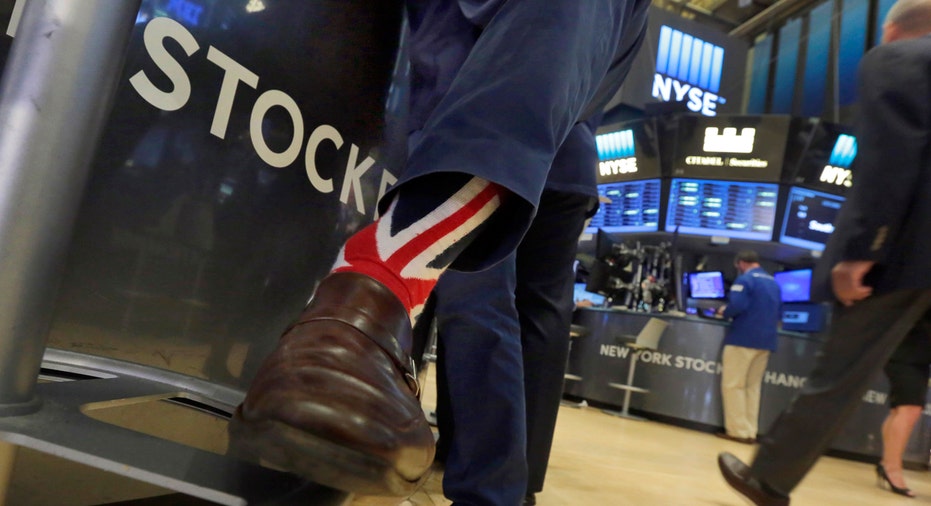 Five months after the U.S. election sent stocks zooming higher, investors are ditching U.S. equities for their European counterparts.
With allocation to U.S. stocks slumping to the lowest level since 2008, April's rotation trend out of the U.S. and into the eurozone is the fifth largest since 1999, according to data from a Bank of America Merrill Lynch global fund manager survey.
Fueling the trade is a number of factors from a delay in the rollout of President Trump's fiscal policy promises to steep U.S. valuations and a less robust economic outlook than many on Wall Street expected. Forecasts for first-quarter growth have been ratcheted down in recent weeks after a slew of lackluster U.S. economic data, the closely-watched Atlanta Federal Reserve's GDPNow tracker pins annualized growth at just 0.5% for the first three months of the year. What's more, on the fiscal policy side, according to the survey, only 5% of investors expect tax reform to be passed before Congress' summer recess, while the majority are near evenly split in forecasting reform by the end of the year or into 2018.
"Part of it is frustration that it's taken longer than the market hoped to get some regulatory reform completed," said Tim Courtney, chief investment officer of Exencial Wealth Advisors. "It's caused people to say: If the U.S. is going to grow slowly, and until we get real reform, I'd rather invest in the cheaper of the two markets, which would clearly be Europe."
Indeed, forward 12-month price to earnings ratio on the S&P 500 is 17.32, according to data from FactSet, compared to the Euro Stoxx 50, which tracks large companies in the eurozone, at 14.73.
Still, since the start of the year, U.S. stocks have let some air out of the tires. On top of its more than 4% gain in the two months following Election Day, the S&P 500 had posted a 6% year-to-date gain as of March 1, but has since cut that advance by nearly half as investors reconsider their allocation strategies.
As they move away from the U.S. and into European and emerging market stocks, investors have slimmed positioning in energy, materials and REIT sectors, favoring utilities and bonds on the other side, according to the BAML figures. Coinciding with that is a shift away from value and into growth stocks, illustrated by data from CFRA.
"Given the Trump administration's promise for pro-growth policies [value] stocks got a boost in anticipation of those policies after the election. However, growth has taken the lead again in 2017 on the back of concerns about the timing and implementation of tax reform and other policy changes," said Lindsey Bell, an investment strategist at CFRA.
Fluctuations in the U.S. dollar has also helped fuel the move overseas, Courtney said. As the greenback strengthened, it helped make U.S. returns look much more attractive relative to foreign ones. Since the start of the year, though, the dollar has shed some of that strength, falling nearly 3% against a basket of global currencies.
"That decline is making foreign returns in dollars look much higher and basically we've had a reversal. Over the last several years, the U.S. has outperformed international markets, but so far this year, foreign markets have outperformed. And a big reason for that is the dollar," he explained.
As Europe steals the spotlight, Courtney said there are "good reasons" why equities there are trading at a discount to their U.S. counterparts and investors shouldn't be lulled into a false sense of security. He pointed to the French elections – of which the first round takes place on Sunday, the beginning of Brexit negotiations and a snap election this summer, as well as heightened social unrest across the region. Because of those factors, he suggested taking a diversified approach.
"Don't focus on one particular country or sector, but look at the continent. If I diversify across hundreds of companies across countries and sectors, history says I'll be rewarded. I would just go buy assets at these huge discounts while they're on sale," he said.