Investors Race to Gold Amid Global Turmoil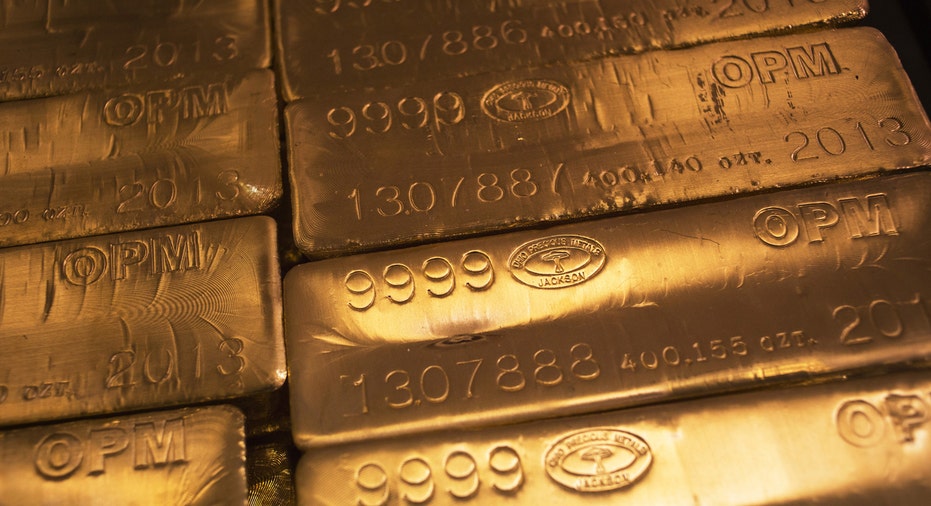 Gold is getting a boost as investors race to the safe haven in reaction to global turmoil.
U.S. gold futures rose more than $17 an ounce on Thursday, trading as high as $1,109 an ounce for an increase of 1.6%. The metal is on track for its fifth consecutive session of gains. Over the last four sessions, gold has tacked on $31.80 an ounce.
Spot gold in Europe also sprung higher, topping $1,100 an ounce for the first time in nine weeks.
"So far, gold has done best out of the turmoil on the financial markets and is thus continuing to live up to its reputation as a safe haven," Germany's Commerzbank said in a research note.
Investors typically turn to gold and other alternative investments, such as U.S. treasury bonds, during times of volatility in equities. The recent run to gold is fueled by jitters over China's economy, as well as geopolitical tensions. A selloff on the Chinese stock market precipitated drops in U.S. and European stocks in recent days.
Commerzbank noted that continued market turmoil could create more doubts that the Federal Reserve will continue to raise interest rates in the near future. Those doubts would be a positive catalyst for gold, according to the bank.