Investors Keep Calm and Carry On, Despite Mali, Paris Terror Surge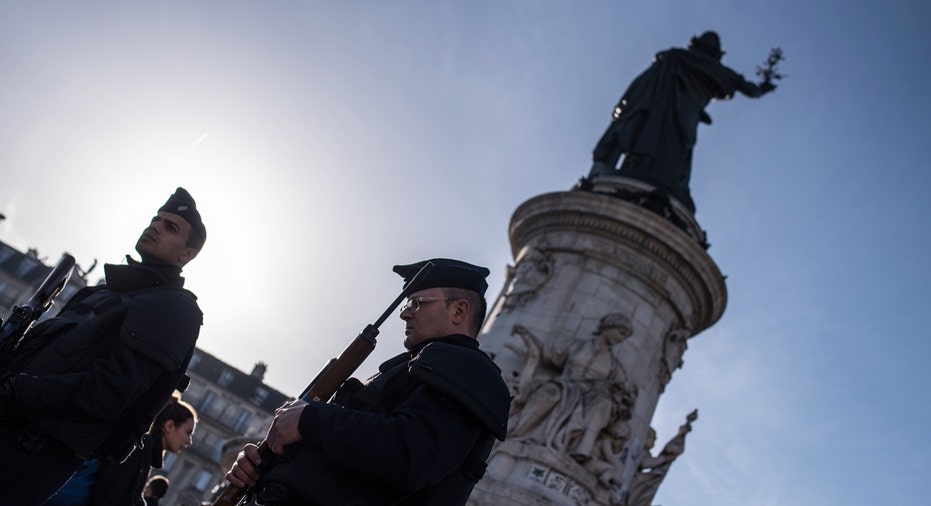 Investors adopted the mantra "Keep Calm and Carry On" as U.S. stocks wrap up a winning week despite the terror attacks that rocked Mali on Friday just one week after attacks in Paris killed 130 people and injured hundreds more. The morale boosting 'Keep Calm' poster, produced by the British at the start of World War II, is fittingly appropriate as the French continue their assault against ISIS both at home and in Syria.
The S&P 500, the Dow Jones Industrials and the Nasdaq Composite cemented gains Friday, a sign investors remain confident in the most liquid financial market in the world.
Art Hogan, chief market strategist at Wunderlich Securities, tells FOXBusiness.com, "Unfortunately we have gotten more and more used to tragedies," he also noted that investors started the week in what he described as an "over-sold" market that was depressed by energy stocks and disappointing earnings from major retailers Macy's (NYSE:M) and Nordstrom (NYSE:JWN).
A fresh appetite of steady buying has pushed the S&P 500 and the Dow Jones Industrials back into positive territory for the year with modest gains.
While the Nasdaq Composite remains the standout advancing more than 7% this year.
Amid the buying investors continued to move assets into more nimble exchange traded funds, adding $1 billion in new money through the week ended November 19, according to Lipper. These inflows marked a reversal after investors pulled $1.5 billion from the widely held SPDR S&P 500 (NYSE:SPY) Exchange-traded fund for the week ended November 12.
Investors were more cautious around stock mutual funds pulling out $3.3 billion. This mirrored redemptions during the prior week which topped $1.7 billion, with the bulk, $765 million, coming from large-cap funds.
While terrorism continues to dominate the global headlines, minutes from the Federal Reserve's October meeting released on Wednesday showed that the majority of policymakers were in agreement in supporting a rate hike come December. The Federal Reserve will meet next on December 16 and 17.
In the meantime, Fed officials are out en masse. In a speech Friday, St. Louis Fed President James Bullard, without offering specifics, indicated that a rate hike is coming "soon". This follows comments earlier in the week from Dennis Lockhart, President of the Atlanta Federal Reserve, who cited the improving labor markets as one of the reasons why policymakers are leaning towards raising interest rates.
With U.S. stocks on the upswing, gold continues its lackluster year hovering around $1,080 an ounce. The SPDR Gold Trust (NYSE:GLD) is on pace for a weekly decline of 1%. A sign investors are gravitating to the U.S. over the traditional safe-haven which historically has been gold. The dollar also remains a favorite safe-haven it has gained nearly 13% this year versus the euro.