Investors Face Nervous Wait for ECB Decision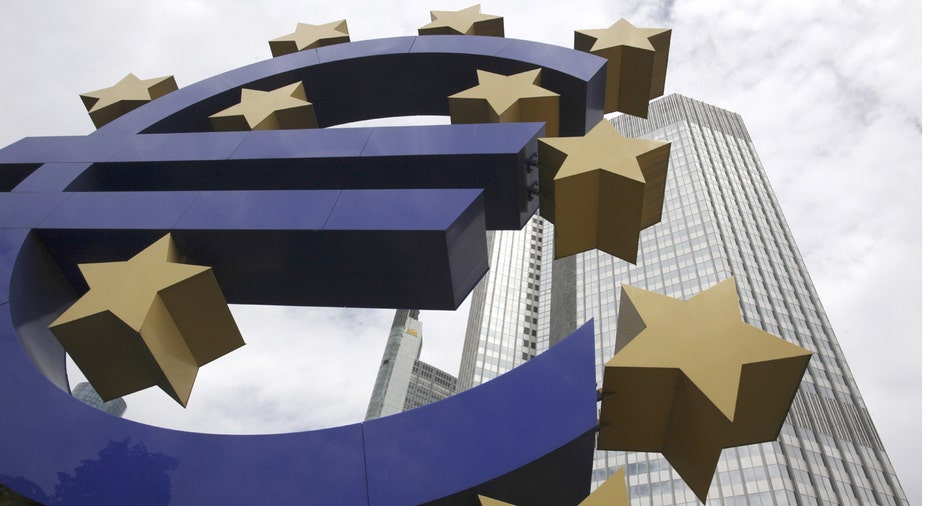 Euro zone government bond yields crept higher as investors waited to see whether the European Central Bank would meet their high expectations for fresh stimulus at its final meeting of the year on Thursday.
The ECB is broadly-expected to extend its asset purchase program for at least another six months, and make tweaks to keep the 1.4 trillion euros scheme running smoothly.
But it remains to be seen whether the central bank will maintain its current 80 billion euro monthly purchase rate, or even send a token signal about the eventual end of quantitative easing (QE) in a concession to more conservative policymakers.
This uncertainty has rekindled memories of the ECB's final meeting of 2015 which jolted markets after President Mario Draghi could not live up to easing hopes, sending the euro on its biggest daily surge for nearly seven years.
"The ECB will have to walk the talk this time and take decisive action on QE," Commerzbank analyst Michael Leister said.
"Draghi is facing a serious challenge though as market expectations for an extension of the program meet the Governing Council's QE fatigue."
German 10-year government bond yields sneaked up 1 basis point (bps) to 0.35 percent on Thursday having briefly touched a near 11-month high of 0.40 percent in the early hours of Wednesday, according to Tradeweb data.
Most other euro zone yields were 1-2 bps higher on the day, and the euro strengthened slightly against the dollar.
If the ECB extends purchases, as predicted by economists polled by Reuters, it will likely need to change some of the limits that currently restrain the program.
The first of those is the possible removal of the lower yield limit for purchases -- currently set at the ECB's deposit rate of minus 0.40 percent -- which has at various points over the last year raised concerns that the central bank may run out of German bonds to buy, where the most purchases are centered.
It could also change or signal deviation from the model used to dictate how purchases are divided between countries, known as the capital key.
However, data shows this model has not been rigorously applied anyway due to restrictions in certain countries, so an increase to the volume of a country's debt and individual bonds may be more likely.
Calculations by Cantor Fitzgerald showed this week that without such changes, the ECB would run out of Irish bonds to buy in January.
In a sign of how politically sensitive this could be, the Irish Times on Wednesday ran the story headed: "Ireland faces ECB bond-buying guillotine if Draghi doesn't budge."
Finally, the ECB has signaled it is looking for ways to lend out more of its bonds to avert a squeeze in short-term funding markets known as repo markets, suggesting more attractive terms to its securities lending program will be unveiled.
(Editing by Ralph Boulton)