Investors Down $1.6 Trillion, China's Rudderless Market to Blame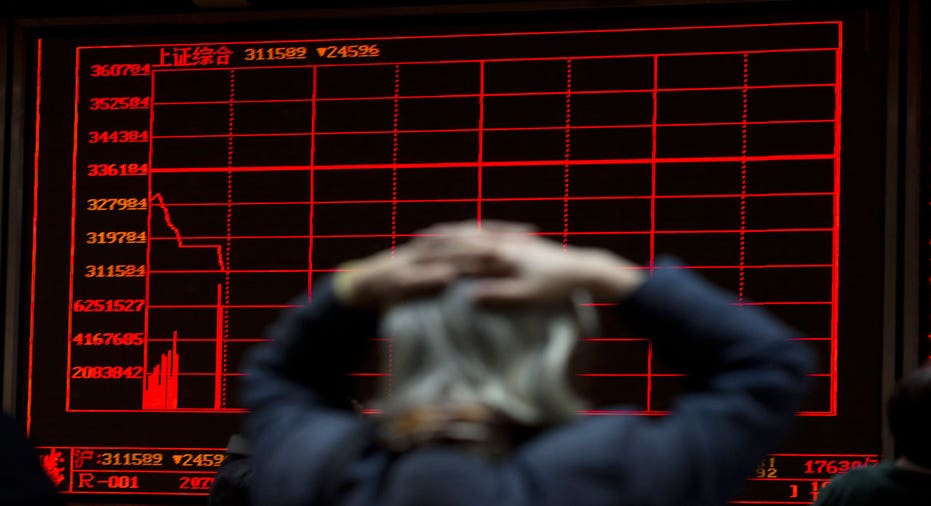 So far January is a bust for global investors. In just four days, $1.6 trillion in market value has been destroyed according to the S&P Global 1200, which tracks 70% of the worldwide market capitalization, based on data provided to FOXBusiness.com by our partners at the WSJ Market Data Group.
The S&P 500 (NYSE:SPY) and the Dow Jones Industrial Average (NYSE:DJA) are off to the worst start ever down over 4%. History tells us this is a bad omen for the rest of the year.
For investors, the first five trading days, also known as the "January Indicator," are critical and can foreshadow how stocks ultimately perform for the year, according to the Stock Trader's Almanac. During presidential election years this indicator has an accuracy rate of 87%.
The trading week was rife with mixed messages and market meddling by Chinese officials. Two days of stock exchange trading halts were in the end followed by Beijing's decision to abandon circuit breakers altogether. This turbulence was followed by mixed economic data and news on Friday that the People's Bank of China moved to stabilize the yuan. For the week, the Shanghai Composite Index fell 10%.
Spooked investors pulled over $30 billion out of U.S. funds through Wednesday January 6, according to data from Thomson Reuters Lipper (NYSE:TRI). Notable funds impacted included the widely held SPDR S&P 500 which saw outflows of nearly $6 billion and the iShares Russell 2000 (NYSE:IWM) which had $1.1 billion in outflows.
Here in the U.S. Friday's stronger-than- expected jobs report showed U.S. employers added a healthy 292,000 workers in December. However early U.S. stock market gains were modest mid-morning Friday with many investors already looking ahead to the start of earnings season which begins next week. Bellwethers including JPMorgan (NYSE:JPM), Wells Fargo (NYSE:WFC) and Intel (NASDAQ:INTC) are among the many companies set to report financial results.  On Friday, Goldman Sachs (NYSE:GS) trimmed its forecast for S&P 500 earnings which reflects a drop of 7% for 2016. In a note, the team said "energy is the leading driver of our reduced profit outlook."