Investors Brush Off China Slowdown Jitters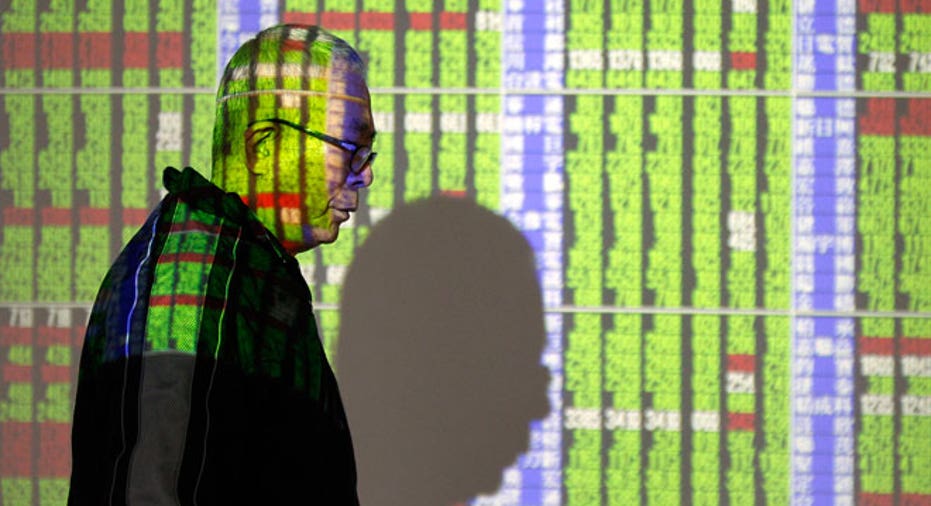 The global financial markets briefly held their collective breaths earlier this week after China -- the world's largest exporter -- revealed a record trade deficit for February.
Coupled with declining auto sales and slowing retail sales, the surprising report provided a reason for at least some investors to seriously ponder a painful slowdown in the Asian giant, which has served as the world's economic engine for the past several years.
Yet the markets appear to mostly be brushing off those slowdown jitters as analysts chalk up the cooling economy at least in part to Europe's recession and predict the Chinese central bank will keep its finger firmly planted on the easy-money trigger.
"We don't think China's growth rate has slowed to a point where we're concerned about the potential for our economy to recover," said Stuart Freeman, chief equity strategist at Wells Fargo Advisors (NYSE:WFC).
It's clear worries about China's ability to continue to lead the global economy have not yet risen to the level of fears about a conflict with Iran causing oil prices to spike or about Europe's debt mess morphing into a full-blown banking crisis.
With that in mind, the blue chips have soared almost 300 points since the release of the deficit data, landing on Tuesday at levels unseen since the end of 2007.
Warning Signs?
Still, it's hard to ignore a recent string of somewhat alarming data out of China, which is the world's second largest economy behind the U.S.
Over the weekend China disclosed a larger-than-expected $31.5 billion trade deficit for February, the country's largest ever.
Further, auto sales slipped 6% during January and February compared with the year-earlier period. Retail sales growth slowed to 14.7% during the first two months of the year, compared with 18.1% in December.
Last week even Chinese Premier Wen Jiabao downgraded the country's growth target to 7.5% from 8%, which had been its annual target since 2005.
Part of the slowdown can be attributed to the recession being experienced by Europe, which is China's largest trading partner.
"The Chinese are the 800-pound gorilla. If you choose to ignore them, beware," said Jason Weisberg, senior vice president at Seaport Securities. "Years and years ago you could dismiss them. Their economy is so big now that you can't."
Yet Dan Greenhaus, chief global strategist at BTIG, said there is a "big difference" between China's GDP growth slowing to 8% versus with a tumble to 5%.
"Each incremental slowing is not the end of the world," said Greenhaus.
More Easy Money on the Way?
Despite (or maybe because of ) the signs of a slowdown in China, analysts at Nomura decided to raise their 2012 GDP growth forecast to 8.2% from 7.9% on Monday.
Their thinking is that the cooling economic indicators will force the People's Bank of China, China's equivalent to the Federal Reserve, to cut interest rates by 0.25 percentage points in March.
"The economy is slowing due to persistent weakness in the property and export sectors, and policy makers are under pressure to loosen policy to boost economic growth," the Nomura analysts wrote in a research note, which acknowledged their rate cut prediction is out of the mainstream.
While stimulus could help keep up China's voracious appetite for commodities and boost manufacturing, the fact that the central bank may be mulling a rate cut isn't necessarily a good thing.
"Let's be careful not to cheer Chinese central-bank easing and remind ourselves that such easing would occur in a slow economic environment. They're not easing in a vacuum," said Greenhaus.
Lost in Translation
Some of the concern regarding China may stem from a lack of comfort and a healthy dose of skepticism that investors and market watchers express about economic data emerging from China.
"We just don't have the same level of comfort with the data coming out of China as we do in the U.S. because we're across the ocean," Tom Lee, chief equity strategist at JPMorgan Chase, told FOX Business earlier this week.
Weisberg said, "It's tough enough to just understand what's going on here," let alone trying to decipher the monetary policy and economic minutiae on the other side of the world.
Given the concerns, Freeman predicted China will share the spotlight in the coming months with the markets' other headaches.
"It will probably keep a lid on the market for a period of time and likely keep volatility in the market as investors are not only spending time watching the tick-by-tick in Europe, but watching the data coming out of China," Freeman said.
While Lee admits that a Chinese slowdown is "absolutely" a "concern," he said, "We're comfortable with the idea that China is going to have a soft landing."