Investors Beware: South Korea Slams Volkswagen With Record Fines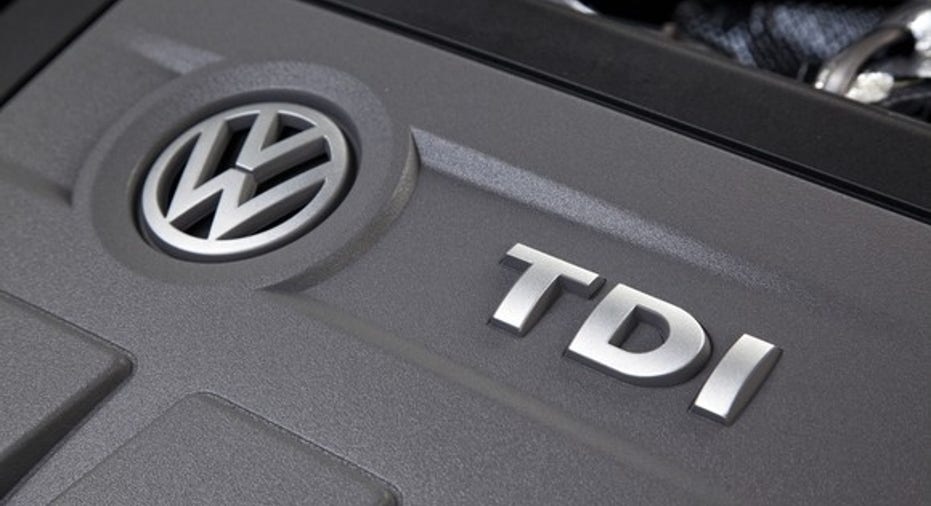 Volkswagen AG (NASDAQOTH: VLKAY) is in a great deal of hot water in the United States over its diesel-emissions cheating scandal. Already, VW has committed over $16 billion to paying fines and compensating angry U.S. owners and dealers -- and there may be more to come, including criminal charges.
But there's much more to the story. It's easy to lose sight of this, but the diesel-powered VWs programmed to cheat on government emissions tests were sold all over the world, not just in the U.S.
The U.S. government isn't the only government unhappy about it. On Wednesday, officials in South Korea stepped up the heat on the embattled German automaker, and that should worry investors who might be considering a stake in the German auto giant
Image source: Volkswagen AG.
Criminal charges and record fines for VW in South Korea
Government officials in South Korea said on Wednesday that they will file criminal complaints against several current and former executives of VW's South Korean business unit on charges related to VW's diesel-emissions cheating scandal.
The officials at South Korea's Fair Trade Commission (FTC) said that VW will also face a fine of 37.3 billion won ($31.9 million) for falsely advertising its diesel-powered vehicles as environmentally friendly.The FTC is alleging that VW made "false, exaggerated, or deceptive" claims in its advertisements, charges that carry penalties of up to two years in jail or fines of up to 150 million won, according to a Reuters report.
The fine is the highest ever assessed for false advertising in South Korea. It follows a decision by authorities in August to ban the sales of 80 VW, Audi, and Bentley models -- essentially the company's entire model lineup in the country. VW was fined an additional 17.8 billion won (about $16 million) at that time.
What it means for Volkswagen
Simply put, it means VW has more work to do in another country in which government regulators are deeply unhappy with the company's years-long effort to cheat on emissions tests.
South Korea isn't a big market for the company in terms of overall sales numbers. But it's a wealthy market, important to the Audi and Bentley brands. The fines assessed by South Korea's FTC aren't much in comparison with what VW has had to pay in the United States and won't make a big dent in the German auto giant's bottom line.
But the fact of the fines (and the criminal charges) are a much bigger deal than the dollar (or won) amounts might suggest. South Korea is a prosperous, democratic country with strong global ties. It's bad enough that VW is essentially off the market in South Korea for the time being. Potentially worse, South Korea's decision to take aggressive action against VW may well encourage regulators in other countries to do the same. As this unfolds further, VW executives could find themselves facing investigations and charges in jurisdictions all around the world.
It has been over a year since the scandal became public, and the consequences for VW are still continuing to grow. For investors eyeing VW's beaten-up shares, my thinking hasn't changed: We still don't have a clear idea of the ultimate costs of this scandal. Proceed carefully, if at all.
10 stocks we like better than Volkswagen When investing geniuses David and Tom Gardner have a stock tip, it can pay to listen. After all, the newsletter they have run for over a decade, Motley Fool Stock Advisor, has tripled the market.*
David and Tom just revealed what they believe are the 10 best stocks for investors to buy right now... and Volkswagen AG (ADR) wasn't one of them! That's right -- they think these 10 stocks are even better buys.
Click here to learn about these picks!
*Stock Advisor returns as of Nov. 7, 2016
John Rosevear has no position in any stocks mentioned. The Motley Fool has no position in any of the stocks mentioned. Try any of our Foolish newsletter services free for 30 days. We Fools may not all hold the same opinions, but we all believe that considering a diverse range of insights makes us better investors. The Motley Fool has a disclosure policy.