Investors Are Betting Big Against Marijuana Stock Insys Therapeutics -- Why They're Wrong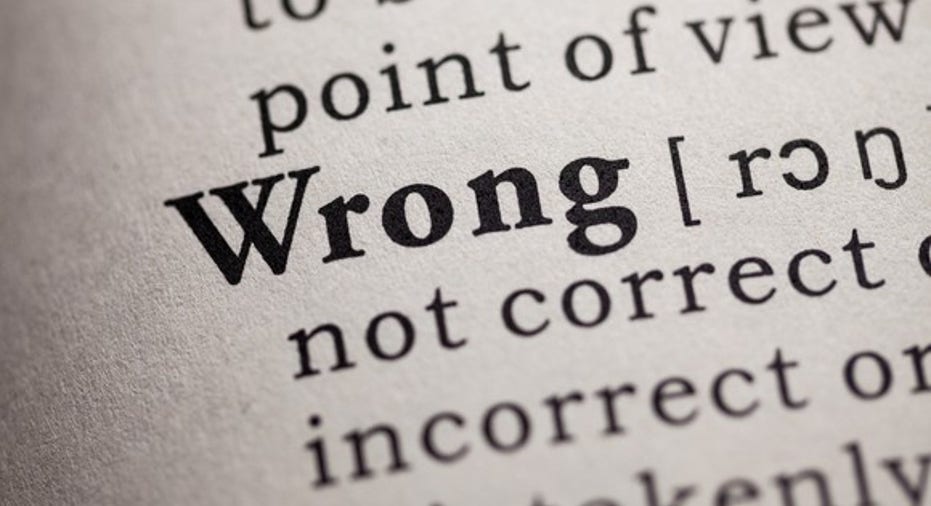 As of April 13, 2017, more than 10.4 million shares of Insys Therapeutics (NASDAQ: INSY) were sold short. That's 44% of the marijuana stock's float. Investors have clearly bet big against Insys, anticipating that the stock will sink.
However, that pessimism could be very short-sighted (pun fully intended). Here's why investors betting against Insys are wrong about the marijuana stock's prospects.
Image source: Getty Images.
Potential end in sight for federal Subsys probe
Some short-sellers might have been counting on federal and state probes into Insys' sales and marketing practices related to opioid breakthrough cancer pain drug Subsys. Insys is being investigated for marketing and selling the drug beyond what its label allows.
It's possible, though, that the most significant of these investigations, the U.S. Department of Justice probe, could be over in the foreseeable future.New Insys CEOSaeed Motahari said on the company's first-quarter earnings conference call on Tuesday that Insys is working closely with the Justice Department to resolve the probe and improve its compliance with all applicable laws. Motahari said that Insys "remains highly committed to resolving these matters."
No smoking gun with internal review
Insys' long-awaited scheduling ofcannabinoid drug Syndros by the U.S. Drug Enforcement Agency in March was overshadowed somewhat by an internal review that caused the company to delay filing its annual report for 2016 with theSecurities and Exchange Commission. Some short-sellers likely hoped for a smoking gun to be found in that review. That didn't happen.
The annual report for 2016 was filed a few weeks after Insys announced the delay. As for the internal review, it focused onprocesses related to estimation of, and increases to, certain sales allowances recorded during 2016. The company's audit committee determined there were some miscalculations of rebate obligation on government payer and managed care contracts. Insys also found that some stock option expenses recorded in the first quarter of 2016 should be applied to the fourth quarter of 2015.As a result, Insys restated financial statements for several quarters in 2015 and 2016.
But that was all there was to the story. Insys' board of directors didn't report any more serious concerns. It appears that this issue has now been put to rest.
Great prospects for Syndros
I wouldn't expect Insys' issues with Subsys to disappear entirely. Concerns over the national epidemic of opioid abuse seem likely to continue impacting sales of the breakthrough pain drug. However, Insys saw some signs of stabilization in prescriptions for Subsys in the first quarter.Also,the potential for Syndros appears to be significant enough to allow Insys to more than overcome the revenue decline from Subsys.
It's important to how Syndros compares withAbbVie's (NYSE: ABBV) Marinol. Both drugs have the same active ingredient,tetrahydrocannabinol (THC), which is a naturally occurring component of marijuana. Marinol, however, uses a synthetic form of THC, while Syndros is made from THC from marijuana. The big advantage for Syndros, though, is that it is a liquid rather than pill. Unlike a pill, the dosage can be titrated as needed.
Piper Jaffray analyst David Amsellem projects peak annual sales for Syndros of $300 million to $400 million. That doesn't seem unrealistic considering the differentiation the drug has versus Marinol. Even at the low end of that range, Insys stock should have plenty of upward potential.
Over the long run
Insys' pipeline also could have several winners. The company has two drugs in late-stage testing. Buprenorphine is being evaluated in treating moderate to severe pain. Naloxone is being evaluated for reversing opioid depression.
One of the hottest names among marijuana stocks, GW Pharmaceuticals (NASDAQ: GWPH), could be given a run for its money down the road by Insys. GW anticipates filing for regulatory approval of its cannabidiol product, Epidiolex, soon for treating Dravet syndrome andLennox-Gastaut syndrome (LGS). Insys has plans to evaluate its own cannabidiol product in late-stage clinical studies targeting the same indications. Both studies are scheduled to wrap up next year.
Short-sellers probably began to worry with Insys stock rising following news that the company hoped to work with the Justice Department to reach a resolution of the current probe. With solid prospects for Syndros and a promising pipeline, I think investors betting against Insys will be proved wrong over the long run -- and perhaps over the short run, too.
10 stocks we like better than Insys TherapeuticsWhen investing geniuses David and Tom Gardner have a stock tip, it can pay to listen. After all, the newsletter they have run for over a decade, Motley Fool Stock Advisor, has tripled the market.*
David and Tom just revealed what they believe are the 10 best stocks for investors to buy right now... and Insys Therapeutics wasn't one of them! That's right -- they think these 10 stocks are even better buys.
Click here to learn about these picks!
*Stock Advisor returns as of May 1, 2017
Keith Speights owns shares of AbbVie. The Motley Fool has no position in any of the stocks mentioned. The Motley Fool has a disclosure policy.