Investors Are Betting Big Against Fitbit Inc. -- Are They Right?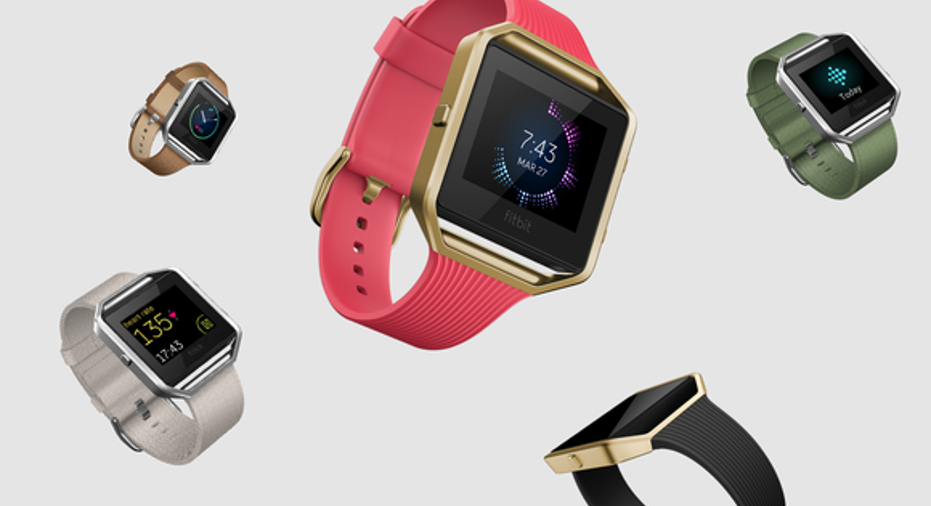 Fitness tracker maker Fitbit (NYSE: FIT) shed 75% of its value this year due to slowing sales growth, slipping margins, and tougher competition. But investors seem to think that the stock could continue falling -- over 30% of its outstanding shares were still being shorted as of Dec. 27. Let's take a closer look at Fitbit's headwinds and tailwinds to see if those bearish bets are justified.
Image source: Fitbit.
What the bears think
The bears believe that since fitness trackers are cheap to manufacture, Fitbit's core market will be commoditized and its brand will lose its premium appeal. High-end smartwatches and low-end fitness trackers are becoming cheaper, and challengers like Garmin (NASDAQ: GRMN) are stealing niche sports performance users away from Fitbit. To make matters worse, several Fitbit products were recently targeted in studies and lawsuits regarding the accuracy of their activity and heart tracking features.
Those headwinds caused Fitbit's sales to rise just23% annually last quarter,compared to 47% growth in the previous quarter and 168% growth in the prior year quarter. To counter those challenges, Fitbit has been developing new products -- like the Blaze, Alta, Flex 2, and Charge 2 -- and increasing its marketing expenses.
Since those expenses outpaced its revenue growth, Fitbit's operating margin fell from 16% to 9% between the third quarters of 2015 and 2016. Unless Fitbit's sales growth can accelerate as it gets its expenses under control, its margins will keep contracting and its net income will keep falling. That's why analysts expect Fitbit's revenue to rise 26% this year, but its non-GAAP earnings to fall46%.
Why the bears should beware
Fitbit looks like it's in trouble, but shorting a stock which has such high short interest and trades at just 0.4 times its enterprise value is extremely risky. Any positive news could result in a "short squeeze" in which a stampede of short sellers rush to cover their positions.
Fitbit's market share is also holding steady. Between the third quarters of 2015 and 2016, IDC reports that its share of the global wearables market rose from 21.4% to 23%, and it retained its spot as the biggest wearables maker in the world. During that period, Xiaomi's share rose from 16.4% to 16.5%, Garmin's share rose from 5.3% to 5.7%, and Apple's (NASDAQ: AAPL) share plunged from17.5% to 4.9% due to waning interest in the Apple Watch.
Those figures indicate that although Fitbit faces tough competition in the wearables market, its strong brand recognition and wide portfolio of devices are holding its competitors at bay. Fitbit also generates most of its revenue from its new higher-end devices (the Blaze, Alta, Charge 2) instead of its lower-end ones, so the threat of commoditization could be overblown.
Fitbit Blaze. Image source: Fitbit.
Fitbit is also capitalizing on that brand strength with its corporate wellness programs with big partners like Target. While these programs still only generate a small portion of Fitbit's revenue, they could expand its ecosystem and add stable software subscriptions in the near future.
Lastly, Fitbit's enterprise value of about $1 billion and clean balance sheet make it a tasty takeover target for anyone looking to instantly become the top wearables maker in the world. Previously cited suitors includeApple, which didn't reach enough mainstream customers with the Apple Watch; Microsoft, which could expand its wearables presence beyond the Band; and a mysterious Chinese firm called ABM Capital.
Why you shouldn't bet against Fitbit anymore...
The bears certainly have plenty of reasons to bet against Fitbit, but the stock is too heavily shorted and its valuation is too low for it to be a good short play. Unless Fitbit's sales growth drops to the single digits and its global market share declines significantly, I believe that its downside potential could be limited. However, Fitbit probably also won't rally unless its revenue growth can outpace its expenses again.
10 stocks we like better than Fitbit When investing geniuses David and Tom Gardner have a stock tip, it can pay to listen. After all, the newsletter they have run for over a decade, Motley Fool Stock Advisor, has tripled the market.*
David and Tom just revealed what they believe are the 10 best stocks for investors to buy right now... and Fitbit wasn't one of them! That's right -- they think these 10 stocks are even better buys.
Click here to learn about these picks!
*Stock Advisor returns as of Nov. 7, 2016
Teresa Kersten is an employee of LinkedIn and is a member of The Motley Fool's Board of Directors. LinkedIn is owned by Microsoft. Leo Sun has no position in any stocks mentioned. The Motley Fool owns shares of and recommends Apple and Fitbit. The Motley Fool has the following options: long January 2018 $90 calls on Apple and short January 2018 $95 calls on Apple. The Motley Fool has a disclosure policy.