Investing Rookie? Start With These 3 Stocks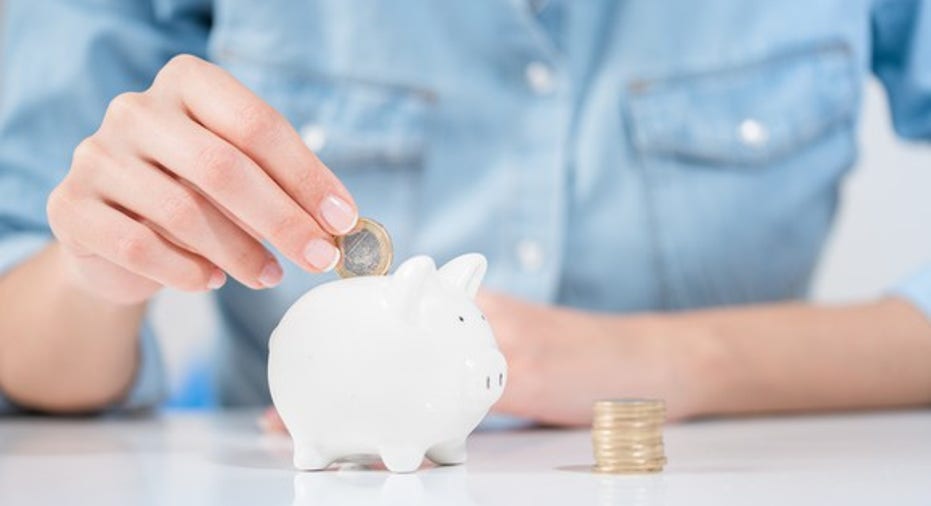 Here at The Motley Fool, you can get started investing in the stock market with the help of our 13-step beginner's program. Choosing to invest at all is an important first step, so congratulations on making it this far!
But what stocks should a new investor look at first?
We asked three top contributors to The Motley Fool the same question. Read on to see why our panelists believe thatVerizon Communications (NYSE: VZ),Walt Disney(NYSE: DIS), andHome Depot(NYSE: HD)belong in any brand-new investor's starting portfolio.
Image source: Getty Images.
The telecom titan available at a reasonable price
Chuck Saletta (Verizon Communications): Verizon'sbusiness runs the gamut in telecommunications. It operates lowly old wireline telephones, high-speed internet and cable delivered through a fiber optic network, and the wireless networks that connect cellphones and other mobile devices. Even if you don't directly use its services, you've very likely both heard of the company and know someone who does.
Verizon's broad reach and established market positions in fairly mature industries mean the market isn't expecting much growth from the company. In fact, analysts estimate about 2.5% per year earnings growth over the next five years, a small but positive anticipated upward trend. Fortunately, the market's modest expectations are also pretty well reflected in its market price. Verizon's shares are trading at around twelve times its forward looking estimated earnings.
That reasonable valuation combined with a 5% dividend yieldthat's covered by both its past and expected earnings makes Verizon a company worth considering as an investment for a rookie investor. It probably won't set the world on fire with a tremendous total return. Still, its dividend should hand investors cash back on a regular basis, and there's a potential for modest value increases over time if its business delivers on that expected growth.
You can explain Walt Disney with a crayon
Anders Bylund (Walt Disney): "Never invest in any idea you can't illustrate with a crayon," said investing guru Peter Lynch.
I can't think of a stock that fits this classic maxim better than Walt Disney.You don't need me to explain what Disney is, what the company does, or how investors can benefit from one of the strongest brands in the world. Grab a crayon and do it yourself. It's really that simple.
Maybe it isn't immediately obvious how Disney wrings every last penny of investor value out of its core movie business. In short, excellent storytelling begets rabid fans. These highly committed fans won't think twice about spending money on Marvel and Pixar movie tickets, in the company's global network of theme parks and cruise ships, and on licensed merchandise such as T-shirts, lunch boxes, and bed sheets.
This is what Disney does better than anyone else. It starts with top-quality movies and TV shows, and the company tends to lasso in its target audience at a young and impressionable age. Then it's just a simple matter of exploiting that brand loyalty from every possible angle.
As long as the company's creative talent stays on board, I think just about anybody could run Disney effectively. The main gist of this business is immediately obvious to any beginning investor, and then you can learn all the finer details with a few Disney shares comfortably tucked in your pocket.
It doesn't take much more than a crayon or two to explain the House of Mouse.
This retailer is Amazon-proof
Brian Feroldi(Home Depot): Retailers offer investors a simple business model that makes them a great place for new investors to search for their first stock. However, the retail world has recently been turned on its head as e-commerce companies continueto take market share. That's why it is important as ever for investors to be choosy about which retailer they buy.
One retailer that continues to thrive is today's ever-changing environment is Home Depot. The home-improvement king sells products that are bulky and often needed immediately, which helps to protect its business from internet competition. When combined with Home Depot's operational excellence, strong brand, and knack for offering helpful customer service, it has had no problemcranking out strong quarterly results.
Despite its massive size, there are reasons to believe that Home Depot's growth engine will continue to hum along from here. The housing market remains strong and the company's digital business continues to grow rapidly. When combined with its healthy share repurchase program and continued margin improvements, Home Depot's bottom line looks poised for double-digit growth. That's a compelling story for a company that dominates its industry and offers up a juicy dividend yield of 2.3%.
10 stocks we like better than Walt DisneyWhen investing geniuses David and Tom Gardner have a stock tip, it can pay to listen. After all, the newsletter they have run for over a decade, Motley Fool Stock Advisor, has tripled the market.*
David and Tom just revealed what they believe are the 10 best stocks for investors to buy right now... and Walt Disney wasn't one of them! That's right -- they think these 10 stocks are even better buys.
Click here to learn about these picks!
*Stock Advisor returns as of May 1, 2017
Anders Bylund owns shares of Amazon and Walt Disney. Brian Feroldialso owns shares of Amazon and Walt Disney. Chuck Saletta has no position in any stocks mentioned. The Motley Fool owns shares of and recommends Amazon, Verizon Communications, and Walt Disney. Furthermore, The Motley Fool recommends Home Depot. The Motley Fool has a disclosure policy.