Fox Business Live Studio Audience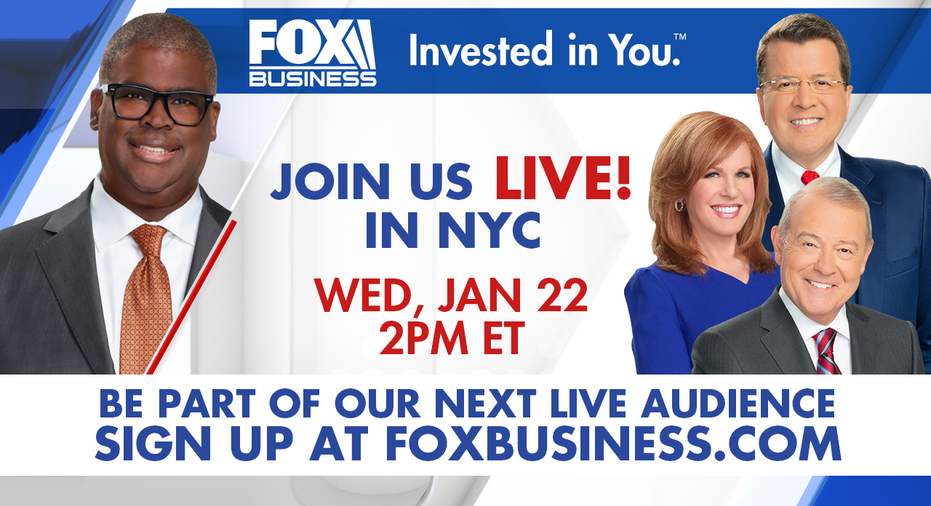 Want to join our upcoming Town Hall?
Sign up for a chance to join our Town Hall. All applicants must be 18 or older and live in the United States. Terms and conditions apply and will be explained if we contact you.
Terms & Conditions 
In the event you are invited to be a studio audience member during the filming of "Making Money with Charles Payne" (the "Recording") you may have to participate in an interview or consent to a background check for clearance purposes.  Fox will select the audience members in its sole discretion.  BY ACCEPTING THE INVITATION AND ATTENDING THE RECORDING, YOU AGREE THAT OFFICERS, DIRECTORS, EMPLOYEES, MEMBERS AND AGENTS OF THE FOX NEWS NETWORK, LLC AND ITS PARENT, SUBSIDIARY OR AFFILIATE COMPANIES (COLLECTIVELY, THE "ORGANIZERS") SHALL NOT BE RESPONSIBLE OR LIABLE FOR ANY LOSS, DAMAGE OR INJURY RESULTING FROM THE YOUR ATTENDANCE AT THE RECORDING. By attending the Recording, you grant the Organizers, and those acting under their authority, the right to film or photograph your attendance and activities at the Recording and use such footage or photographs, including your name, voice, likeness or activities as they appear therein, to directly or indirectly publicize and promote the Recording and/or any other project produced by the Organizers in all media now known or hereafter discovered, worldwide and on the Internet, in perpetuity, without notice, review, approval or compensation.  You agree to comply with all directions of Organizers and security personnel.  The Organizers respectfully reserve the right to refuse admission and to revoke the personal license this registration grants at any time for disorderly/offensive conduct or failure to comply with the Recording rules or applicable laws.