Invensense vs. Himax Technologies: Which is the Better Wearable Tech Play?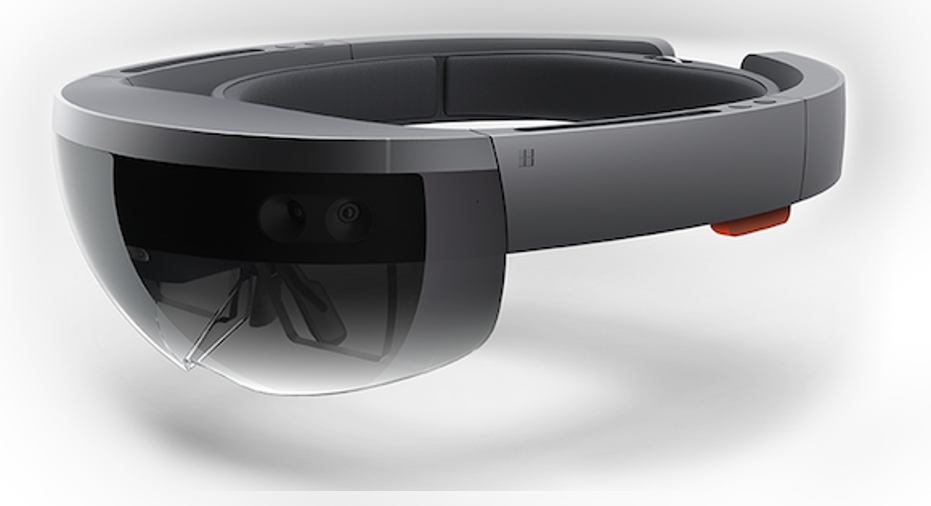 Source: Microsoft.
Fitness trackers, smartwatches, and virtually reality have dominated the tech headlines as of late, and with the global wearable tech market expected to ship north of 155 million devices by 2019, there's little question why.
Apple and Fitbit get mostof the attention right now, but investors looking for smaller wearable tech plays have plenty of stocks to choose from.
Invensense and Himax Technologies are two stocks making big bets on wearable tech, but I think only one has the potential right now to come out a winner.
Himax Technologies' pros and cons Himax isn't a pure wearable tech play, but the company's stock is up over 30% this year on news that some of its technology will be inside ofMicrosoft's Hololens augmented reality headset.
The Hololens isn't yet available to the public, but Himax's micro-display technology is likely to hold a spot in the headset, as could the company's wafter level optics (WLO). Himax's WLO's are essentially small camera lenses built on top of semiconductor processors. According to Chardan Capital Markets, Hololens could bring in $80 million to $120 million in revenue for Himax in fiscal 2016.
But it's not just Microsoft that has noticed Himax's display and imaging technologies. Google used some of the company's technology in the first version of Google Glass, and is rumored to be using Himax components for version 2.0 as well.
But there are some serious risks for Himax investors. First of all, the company's year-over-year revenue fell 18% from fiscal 2014 to fiscal 2015. That's not exactly the growth you want to see from a small cap company that's worth less than $2 billion. The revenue problems stem from falling sales in digital camera image sensors, but it's not the company's only hiccup.
It appears that Himax investors tie the company's fate very closely to one specific wearable tech device. Himax's stock got burned after Google chose to abandon Glass, and it's entirely plausible the same could prove true for the second version of Glass, or the Hololens. If the products don't perform well with consumers (or if Glass 2.0 never sees the light of day), Himax investors may face the same fate they did a few years when the stock ran up, then crashed hard on the bad news.
Invensense's pros and consInvensense is a huge wearable tech play, while having its feet firmly planted in mobile as well.The company makes micro electro-mechanical systems (MEMS) that allow mobile and wearable devices to know which direction they're pointing and how they're moving.
Invensense's MEMS can be found in Apple and Samsung's smartphones, and up until last year its technology was in 100% of smartwatches on the market.
But the company lost some of its smartwatch thunder in late 2015 when Apple went with a different supplier for its Apple Watch motion sensor. The Apple Watch is already one of the best-selling smartwatches on the market, and is expected to control over half of the smartwatch market until at least 2019.
Being left behind by Apple -- along with news that Samsung wouldn't use Invensense for its Galaxy S7 -- threw the company's stock down 45% over the past 12 months.
If I had to pick one Clearly, Invensense isn't in a great position right now, but I still think it has better long term potential than Himax Technologies. It's a red flag for me when investors continue pushing up a small cap stock that can't even grow its year-over-revenue -- or even keep it from falling 17% for the full year. That shows me that some investors are getting caught up too much in the "what if" aspect of Himax's wearable tech play, and not focusing enough on how stable the company is financially.
Invensense isn't out of the woods yet either, but it's much more diversified than Himax appears. While Invensense earned about 47% of its revenue from Apple and 13% from Samsung in fiscal Q3 2016, it managed to grab 80% of its new design wins outside of the mobile space. This shows me that while Invensense has learned heavily on Apple and Samsung in the past, it knows that getting new customers outside of the mobile space will be key to its long-term ambitions.
It'll still be a rough road ahead for Invensense, but based on where the company stands right now I think it's in a better wearable tech position than Himax Technologies.
The article Invensense vs. Himax Technologies: Which is the Better Wearable Tech Play? originally appeared on Fool.com.
Chris Neiger has no position in any stocks mentioned. The Motley Fool owns shares of and recommends Apple, Facebook, and InvenSense. The Motley Fool recommends Microsoft. Try any of our Foolish newsletter services free for 30 days. We Fools may not all hold the same opinions, but we all believe that considering a diverse range of insights makes us better investors. The Motley Fool has a disclosure policy.
Copyright 1995 - 2016 The Motley Fool, LLC. All rights reserved. The Motley Fool has a disclosure policy.