InvenSense Inc.'s Business Is in Trouble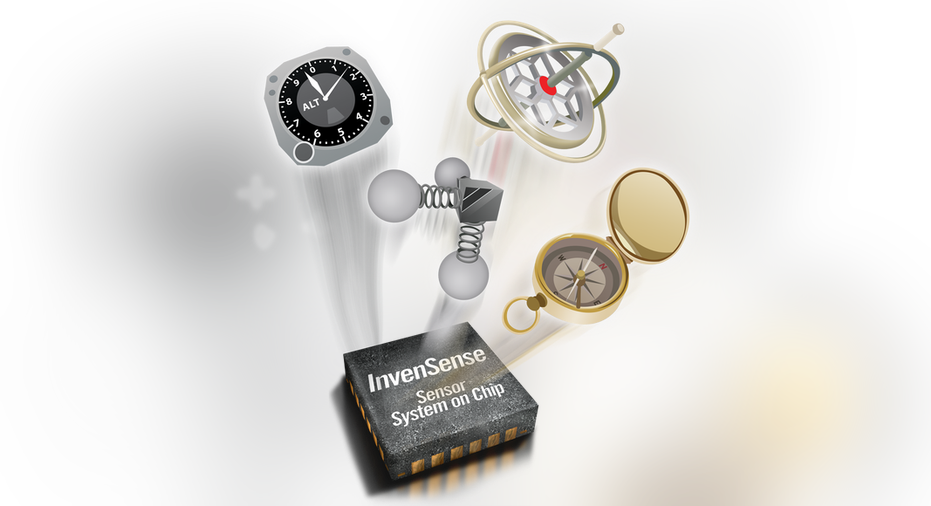 Image credit: InvenSense.
Shares of motion processor vendor InvenSense plunged in the May 10 trading session following a largely in-line earnings report and financial outlook that badly missed (already quite pessimistic) consensus.
It is clear from these results, as well as management commentary, that not all is well with the business. Let's take a closer look.
Terrible guidance
For the current quarter, InvenSense management guided to between $58 million and $62 million in revenue. This significantly missed analyst consensus prior to the report, which sat at $85.42 million ahead of the report.
Rubbing salt in the wound, $85.42 million would have represented a nearly 20% decline from the $106.3 million that the company generated in the prior-year period. At the midpoint of the current guidance, InvenSense is looking at a nearly 44% year-over-year plunge in revenue.
Blame it on mobile
InvenSense has traditionally had very high exposure to the mobile market, particularly the premium portion of the market, and within the premium segment, Apple .
"As many of our peers and customers have discussed, the overall mobile market has softened significantly in the past several months and is expected to experience weakness in the coming quarters," CEO Behrooz Abdi said in a prepared statement on the conference call accompanying these results.
The struggles that Apple is facing are well known, particularly following the iDevice maker's own lackluster revenue guidance issued late last month. However, it's not just Apple that seems to be dragging InvenSense down.
Abdi said that revenue from Korean-based customers "declined significantly throughout [fiscal year] 2016" and "is not expected to be a significant portion of [InvenSense's] revenue in [fiscal year] 2016." This is a strong clue that, in addition to being designed out of the Samsung Galaxy S7, InvenSense won't have much, if any, content in Samsung's upcoming Galaxy Note flagship.
InvenSense's business is crumbling
InvenSense originally saw significant success by virtually sweeping the high-end smartphone market with what the company indicated were products that offered leadership performance/features relative to the competition.
The problem with this strategy is that the high-end of the smartphone market, and in particular Apple, isn't doing so well. This means unit shipment, and ultimately revenue, contraction for InvenSense.
Another problem, as InvenSense saw with Samsung, is that when the market experiences a sharp decline in growth (perhaps even into negative territory), some of its customers will look to cut costs in order to maximize per-unit profitability. A "good enough" but cheaper solution is likely to win out over higher performance solutions in this case.
Although InvenSense continues to talk up opportunities outside of the smartphone market (management cited a doubling in "Internet of Things and other revenue" during fiscal 2016), InvenSense needs its smartphone-based revenue to grow -- and to grow significantly -- again in order to get close to prior revenue levels.
InvenSense really needs the next iPhone to be a commercial success. With the rumors swirling that iPhone 7 will be an incremental update to the iPhone 6s, rather than a dramatic redesign, I don't think InvenSense investors should totally bank on iPhone 7 saving the day.
Things are looking rough for InvenSense and, at least over the next four-to-five months or so, it's hard to see what could possibly get this stock out of its slump. I'm going to continue to sit on the sidelines for now.
The article InvenSense Inc.'s Business Is in Trouble originally appeared on Fool.com.
Ashraf Eassa has no position in any stocks mentioned. The Motley Fool owns shares of and recommends Apple and InvenSense. Try any of our Foolish newsletter services free for 30 days. We Fools may not all hold the same opinions, but we all believe that considering a diverse range of insights makes us better investors. The Motley Fool has a disclosure policy.
Copyright 1995 - 2016 The Motley Fool, LLC. All rights reserved. The Motley Fool has a disclosure policy.