Intrexon Just Diluted Ziopharm Investors Big Time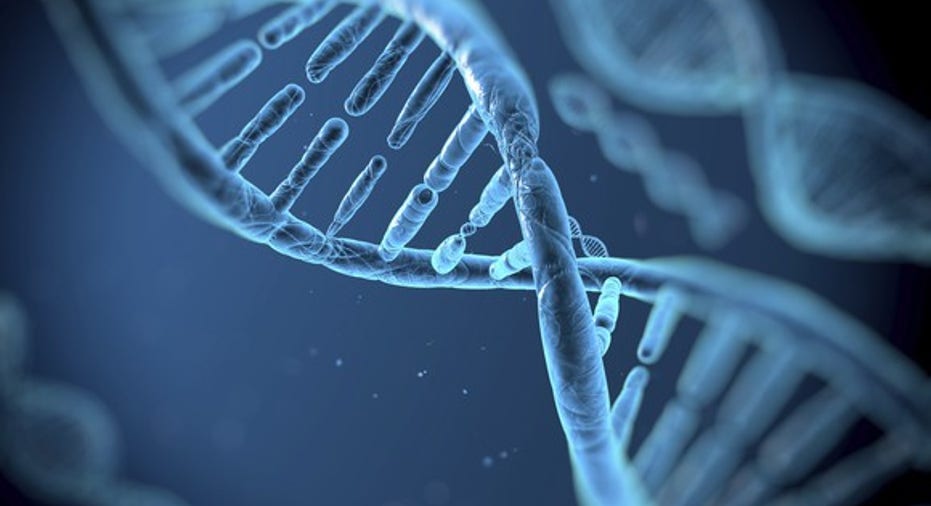 Image source: Getty Images.
Developmental biotech Ziopharm and engineered biology conglomerate Intrexon recently amended the terms of two collaborations in oncology and graft-versus-host disease (GvHD). While the press release cited "evolving business needs and conditions" as the reason for the new financial structure that boasts "mutual benefit" for both companies, a closer look at the deal shows investors should be adjusting their expectations accordingly.
At a glance
The Intrexon and Ziopharm collaborations sporting new financial terms involve those investigating interleukin-12, or IL-12, immunotherapy treatments for specific types of breast cancer (phase 2), brain cancer (phase 1), and GvHD (pre-clinical). The CAR-T program that includes Merck KGaAas a partner is not affected.
Under the prior terms, the companies agreed to split operating profits from any potentially commercialized products at 50% apiece. Intrexon and Ziopharm weren't shy about touting the billion-dollar potential of their collaborations at conferences and in presentations, which gave investors plenty to look forward to. But given the early stage of development for each drug candidate, potential approval, let alone profits, was always a long way off. The amended agreement makes that pretty clear -- and questions the financial potential of the collaborations.
Under the new terms, Intrexon will receive just 20% of the operating profits from any potentially commercialized products, in addition to $120 million in preferred shares of Ziopharm stock that pay a 1% monthly dividend in more preferred shares. In other words, Intrexon traded a 30% stake (50% to 20%) in future potential profits for $120 million in Ziopharm stock upfront. That represents significant dilution for Ziopharm investors (which worsens every month) and values the portfolio at much less than billions of dollars initially expected.And while Ziopharm now has an 80% claim to future potential operating profits, it has to stomach dilution whether products are commercialized or not.
Investors in each company should take the implications of the deal seriously.
Two perspectives
Ziopharm investors are now forced to shoulder a significant amount of the risk in its collaborations with Intrexon. Of course, that was always the case, as the company's pipeline of DNA therapeutics is almost exclusively dependent on core technologies licensed from Intrexon.
The amended financial terms of the collaborations increase the importance of getting products to market for Ziopharm, but data published to date don't make that a likely outcome. The partners abandoned efforts investigating a combination of IL-12 and veledimex in melanoma patients after it was shown to be almost completely ineffective. A study of 12 patientswith breast cancer resulted in a partial response in one patient with the same combination, while the study in brain cancer patients did not include a comparator arm. Simply put, the data is lacking.
Quite obviously, if Ziopharm never commercializes a single product, then the company will be essentially worthless. However, Intrexon isn't nearly as dependent on the success of Ziopharm. In a worst-case scenario, Intrexon is holding onto $120 million in worthless shares that it got for nothing -- hardly painful.
But the ratcheting down of future potential royalty payments from a single hyped up partnership shouldn't be dismissed lightly by investors. That's because most of Intrexon's collaborations look eerily similar to its relationship with Ziopharm: overhyped at an early stage accompanied by quietly reduced expectations later.
Image source: Intrexon.
Last year, Intrexon generated $88 million in revenue -- representing over half of the company's total revenue -- from collaboration and licensing deals. The idea is that these will reimburse some of the R&D expenses upfront, then transition into product revenue when products are commercialized with partners. No one is expecting a 100% success rate, but a disproportionate amount of future potential is tied up in similarly overhyped collaborations with small companies.
Last year fully two-thirds of Intrexon's collaboration and licensing revenue -- representing 34% of the company's total revenue -- was generated from partners with a market cap less than $1 billion. Worse yet, nearly all of the collaborations are licensing the same engineered biology tools as Ziopharm. Investors cannot possibly use a handful of specific clinical trials to label these tools as failures, but each failure shines a brighter spotlight on the criticisms of the scientific community, which largely question their effectiveness and market potential.
What does it mean for investors?
The amended financial structure of collaborations between Ziopharm and Intrexon don't look good for investors in either company. Ziopharm is diluting shareholders in return for an 80% stake in future potential operating profits from products with little to no data supporting their use. Meanwhile, Intrexon traded in claims to future potential operating profits for $120 million in preferred shares, which counter previous claims of billion-dollar potential for these products.
Ziopharm's dependence on Intrexon should be a red flag for investors, while Intrexon's most successful product to date -- hype -- shouldn't be dismissed as harmless public relations.
The article Intrexon Just Diluted Ziopharm Investors Big Time originally appeared on Fool.com.
Maxx Chatsko has no position in any stocks mentioned. Follow him on Twitterto keep up with developments in the engineered biology field.The Motley Fool has no position in any of the stocks mentioned. Try any of our Foolish newsletter services free for 30 days. We Fools may not all hold the same opinions, but we all believe that considering a diverse range of insights makes us better investors. The Motley Fool has a disclosure policy.
Copyright 1995 - 2016 The Motley Fool, LLC. All rights reserved. The Motley Fool has a disclosure policy.