Intercontinental Exchange Inc's Earnings Continue Climbing Higher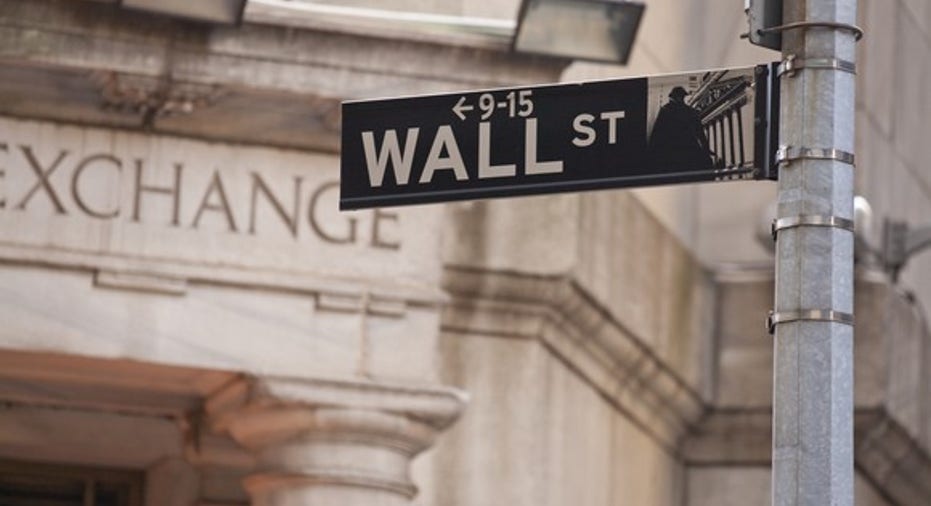 Intercontinental Exchange (NYSE: ICE), or ICE, continued its momentum during the fourth quarter, as revenue and earnings both rose sharply. Driving that growth was last year's acquisition of Interactive Data, which helped to more than double ICE's data services revenue. Meanwhile, the company continues to push out costs, which is driving earnings growth. With additional merger synergies on the way, the company sees its growth continuing in 2017.
Intercontinental Exchange results: The raw numbers
Data source: Intercontinental Exchange.
What happened with Intercontinental Exchange this quarter?
Acquisition synergies pushed earnings higher:
Revenue surged thanks to the addition of Interactive Data, which pushed data services revenue up more than 100% year over year to $515 million. That result drove revenue growth in the quarter as trading and clearing segment revenue was flat year over year at $518 million while listings revenue edged up just 2.9% to $105 million. On the trading and clearing side, a 9% increase in energy revenue offset a 16% decline in income from financials due primarily to foreign exchange fluctuations.
Adjusted expenses were down 3% year over year to $493 million, which pushed its adjusted margin up to 57%. Driving the expense decline was the company's ability to surpass its cost synergy target for the integration of Interactive Data.
ICE generated robust operating cash flow of $2.1 billion for the full year. The company used that money to pay off $1 billion of debt relating to the Interactive Data acquisition and to ramp up cash returns to shareholders. For 2017, the company has increased the dividend by 18% and has $950 million remaining under its share repurchase program, with plans to buy back $200 million of stock in the first quarter.
Image source: Getty Images.
What management had to say
CEO Jeffrey Sprecher commented on the company's fourth quarter and full-year results by stating that:
ICE capped a good year, continuing its trend of growing revenue, margins, and earnings. Of particular note was its ability to integrate Interactive Data faster than expected, which drove out costs. Overall, the company delivered $160 million of expense synergies last year and anticipates capturing another $60 million this year and $25 million to $30 million in 2018 and 2019.
The ability to quickly push costs out of newly acquired businesses is an important driver of profit growth for exchanges. Rival Nasdaq (NASDAQ: NDAQ), for example, noted last quarter that it had already achieved $38 million of annualized run-rate cost synergies for acquisitions completed last year out of its $60 million target. Nasdaq's focus this year will be to successfully integrate those acquisitions to "ensure their full potential is delivered to our clients and shareholders." The quicker Nasdaq and ICE can reach their goals, the more it will improve earnings.
Looking forward
ICE hopes to deliver $60 million of merger synergies this year, which along with other cost-cutting moves would push its operating expenses down to a range of $2.23 billion to $2.27 billion. At the midpoint, that is a decrease of 2.2% from last year. In addition, the company sees its data service revenue rising 5% this year, while its share count should decline due to the stock buyback. These factors should combine to push its financial results higher in 2017.
10 stocks we like better than Intercontinental ExchangeWhen investing geniuses David and Tom Gardner have a stock tip, it can pay to listen. After all, the newsletter they have run for over a decade, Motley Fool Stock Advisor, has tripled the market.*
David and Tom just revealed what they believe are the 10 best stocks for investors to buy right now... and Intercontinental Exchange wasn't one of them! That's right -- they think these 10 stocks are even better buys.
Click here to learn about these picks!
*Stock Advisor returns as of February 6, 2017
Matt DiLallo owns shares of Intercontinental Exchange. The Motley Fool owns shares of and recommends Intercontinental Exchange. The Motley Fool recommends Nasdaq. The Motley Fool has a disclosure policy.