Interactive Brokers vs. TradeStation: Comparing Ways to Buy Stocks Online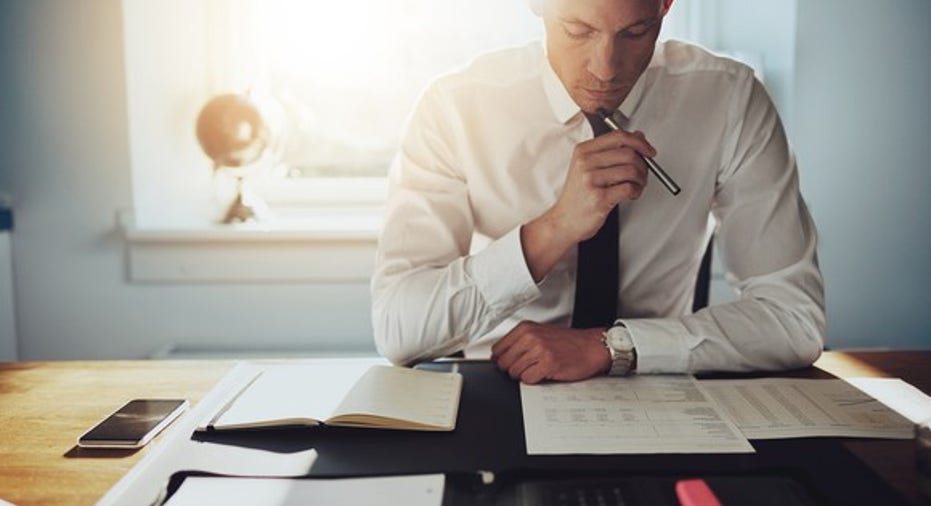 Once you've mastered the basics of personal finance, it may be time to start thinking about how you can start growing your wealth for the future. You'll need to open a brokerage account to get started, a dizzying process that can be complicated by the many different features of modern brokerage services.
Let's look at just two popular brokerages, Interactive Brokers and TradeStation, to see how they compare on some of the most important criteria for long-term investors.
Trading costs and commissions
Interactive Brokers and TradeStation are both discount brokers in true form, as both offer low-cost commissions and opportunities to pay even less than their published rates. We compared their standard commission prices by type of investment in the table below.
Source: Company websites.
Note that both brokers enable investors to pay less than their standard prices. Interactive Brokers' "tiered pricing" can result in lower-cost trades, in addition to volume-based discounts. TradeStation also gives volume discounts to traders who meet a minimum level of monthly trading activity.As an additional consideration, we note that many brokers sweeten the pot with bonuses and special offers worth up to $2,000 or more just for opening an account.
Commission-free ETFs and NTF Funds
Some brokerages make it possible to trade a select list of commission-free ETFs and no-transaction-fee (NTF) mutual funds, which can bring down the average trading cost considerably. Here's a quick comparison of fee-free investments available at either broker.
Source: Company websites.
You'll see that Interactive Brokers sweeps both columns here, but we'll note that you should do some further investigation before crowning a winner. After all, which particular funds are on fee-free lists is always more important than the number of funds each broker makes available. If a mutual fund isn't on a fee-free list, both brokers charge the standard $14.95 commission price.
Account minimums
TradeStation and Interactive Brokers carry higher-than-average minimum deposit requirements, but neither should be out of reach for serious investors. TradeStation requires a minimum deposit of $5,000, or $5,500 to open an IRA account. Interactive Brokers has an initial deposit requirement of $10,000, which is reduced to $5,000 for IRAs, and $3,000 for investors who are 25 years old or younger.
Investors who are just starting out may not be able to meet the initial deposit requirements of either brokerage. Notably, there are plenty of no-minimum brokers that don't have any deposit requirements at all.
Trading platform
Here at The Motley Fool, we consider ourselves investors rather than traders. Our buy-and-hold investment style means that we buy stocks because we want to gain from their prosperity for years, or even decades. Given we don't trade much, virtually any trading platform is just fine for our basic needs.
But if you consider yourself a trader rather than an investor, then we'd simply suggest trying out a platform for yourself. In truth, personal preference seems to play the biggest role in how investors rate their trading platforms.
If a trading platform is important enough to sway your decision, it's important enough to test a broker's platform before committing. Image source: Getty Images.
International stocks and ADRs
If you like investing around the globe, you'll need to do some deeper digging before opening a brokerage account. Interactive Brokers and TradeStation both offer access to invest in foreign stocks with some limitations. Here's how they compare by the type of investment.
Source: Company websites.
The biggest difference between the two brokerages is that Interactive Brokers offers the ability to trade on more than 100 markets around the world, whereas TradeStation is limited to foreign companies that have an ADR or other listing in the United States.
Whether or not this matters to you depends largely on whether you want to trade directly on international exchanges, and the types of companies you want to invest in. Notably, you can invest in many international large caps by purchasing ADRs listed in the United States at either brokerage. However, it's less common for foreign small- and mid-cap stocks to maintain an ADR.
Research quality and tools
We tend to think that having access to more information can lead to better investment decisions, and both brokers provide some level of free research to their customers.
TradeStation offers a vast collection of screening tools, in addition to proprietary Morning Market Briefings, weekly stock and ETF reports, in addition to news from the wires. Interactive Brokers gives its investors tools to see analyst upgrades and downgrades for individual stocks, news off the wires, and an excellent assortment of screeners to find investments quantitatively.
To be clear: We're only scratching the surface here. In the past, discount brokerages had a reputation for offering just the bare minimum, but the truth is that individual investors can find a lot to like about research services provided by most online discount brokers.
Mobile app
Want to make trades from your phone or tablet? You can now trade anywhere you have internet access or cell signal. Here's how users and clients of each broker rated their iOS and Android apps (as of 12/29/2016).
Source: Relevant app stores.
Head to head: TradeStation vs. Interactive Brokers
When you boil it all down, which broker reigns supreme? If we're being honest, it depends entirely on how you invest.
On one hand, Interactive Brokers has especially low commission prices, but it requires higher minimum deposits for traditional brokerage accounts that might not fit the needs of some investors. TradeStation offers lower minimum account sizes, but some investors may want more access to international markets and fee-free ETFs or mutual funds.
To be clear: The Motley Fool doesn't endorse any particular broker. Visit Fool.com's Broker Center for a comparison of features and special offers for traditional brokerage accounts. The Fool.com IRA Center offers similar comparisons, but with a focus on features and offers for retirement investors.
10 stocks we like better thanWal-MartWhen investing geniuses David and TomGardner have a stock tip, it can pay to listen. After all, the newsletter theyhave run for over a decade, the Motley Fool Stock Advisor, has tripled the market.*
David and Tomjust revealed what they believe are theten best stocksfor investors to buy right now... and Wal-Mart wasn't one of them! That's right -- theythink these 10 stocks are even better buys.
Click hereto learn about these picks!
*StockAdvisor returns as of December 12, 2016The author(s) may have a position in any stocks mentioned.
Jordan Wathen owns shares of Interactive Brokers. The Motley Fool recommends Interactive Brokers. The Motley Fool has a disclosure policy.