Interactive Brokers or Vanguard: Picking the Best IRA Accounts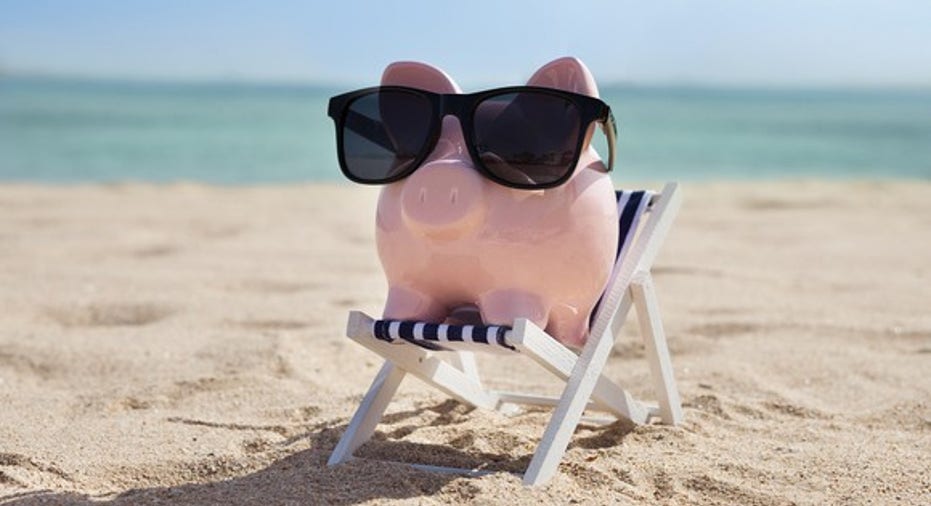 When you're ready to open an IRA, there are plenty of discount brokers that would be happy to have you as a customer. But perhaps few brokers earn the label "discount brokers" quite like Vanguard or Interactive Brokers, both of which have been at the forefront of driving down fund fees and commissions for retail investors. Let's see how these two cost leaders compare for your IRA.
Commission prices and trading costs
Both brokers have very different commission schedules that play into different trading styles. Interactive Brokers uses a variable commission schedule, which is based on the size of each trade. Vanguard uses a common flat-rate commission schedule, which generally results in the same price regardless of trade size.
| Brokerage | Stocks and ETFs | Stock Options | Mutual Funds |
| --- | --- | --- | --- |
| Interactive Brokers | $0.005 per share ($1.00 minimum) | $0.20 to $0.70 per contract ($1.00 minimum) | $14.95 per purchase |
| Vanguard | $7.00 per trade | $20.00 + $1.00 per contract | $35.00 per purchase |
Data source: company websites.
Ultimately, which broker you choose is unlikely to result in a significant difference in commissions, and both are priced in line with discount brokerages as a whole. But these are standard prices, and some investors can actually do better that what you see in the table.
Interactive Brokers' "tiered" commission schedule reduces commissions for high-volume traders. Vanguard rewards its loyal customers with lower commissions for investing in its brand of funds and ETFs (discounts start when you reach $50,000 in assets in Vanguard's funds).
It's also possible that a broker will pay you to open an account. See the list ofspecial offers for IRA accounts, which recently included cash bonuses worth thousands of dollars.
Mutual fund selection and commission-free choices
Vanguard and Interactive Brokers don't leave fund investors out in the cold. Both brokers offer thousands of mutual funds and ETFs that you can trade without paying a commission.
| Brokerage | Total Mutual Funds | No-Load, No-Transaction-Fee Funds (NTF) | Commission-Free ETFs |
| --- | --- | --- | --- |
| Interactive Brokers | More than 8,200 | More than 2,900 | 41 (O'Shares, Cambria, Global X, and more) |
| Vanguard | More than 7,500 | More than 1,300 | 70 Vanguard ETFs |
Data source: company websites and representatives.
The advantage of commission-free ETFs and no-transaction-fee mutual funds is apparent when you consider that these two brokers charge about $15 or $35 to invest in funds that are not on its list of free funds. For this reason, investors who favor funds might want to shop a broker's list of freebies very carefully before opening an account.
Minimum deposit requirement for IRAs
How much you need to deposit to open an IRA could be an important part of choosing a brokerage. Vanguard doesn't have a minimum deposit requirement, although some of its mutual funds have $1,000 or $3,000 minimums. Interactive Brokers requires a minimum deposit of $5,000, which nearly brushes up against the annual contribution limits for traditional and Roth IRAs.
Low initial deposit requirements mean you won't have to sacrifice your piggy bank to open an IRA. Image source: Getty Images.
International stocks and ADRs
Interactive Brokers and Vanguard offer more access to international stocks than the average discount brokerage. While many brokers restrict trading to companies with tickers on U.S. exchanges, Interactive Brokers and Vanguard can send your trades all around the world.
| Type of Investment | Interactive Brokers | Vanguard |
| --- | --- | --- |
| | Yes | Yes |
| Stocks traded on international stock markets | Yes (100 markets) | Yes (Vanguard Brokerage Block Desk) |
| Mutual funds and ETFs of foreign stocks | Yes | Yes |
Data source: company websites and representatives.
Trading overseas can come with higher costs, however. Both brokers maintain higher commission schedules and fees for trades placed on international exchanges and in foreign currencies. In many cases, it may make sense to invest in foreign companies via local tickers.Adidas, Baidu, and Alibaba are examples of foreign companies that have American tickers and thus qualify for standard commissions like any other U.S. listed company.
Mobile app reviews
You can check your account and make trades from your mobile phone or tablet from anywhere around the world. Here's how each brokers' users and customers rated their mobile trading apps, as of Feb. 1, 2017.
| Brokerage | Apple App Store | Google Play |
| --- | --- | --- |
| Interactive Brokers | 2.5 stars | 4.0 stars |
| Vanguard | 2.5 stars | 4.0 stars |
Data source: relevant app stores.
IRA fees: maintenance and inactivity fees
Fees can be tricky, even for IRA accounts. Two types of fees should garner special attention. The first fee is a maintenance fee, or service fee, which a broker may charge to all of its customers just for having an account. The second type of fee is an inactivity fee, which are charged when you don't meet a broker's monthly or annual trading volume requirements.
Vanguard charges a maintenance fee known as an "account service fee" for customers who do not have at least $10,000 invested in Vanguard's mutual funds or ETFs. However, you can completely avoid this fee by opting in to receive documents and statements electronically. In other words, Vanguard will reward you by eliminating a fee if you agree to help it save on paper and postage.
Interactive Brokers charges inactivity fees for low-volume traders, by requiring a minimum commission charge of $10 per month. Thus, if you pay just $3 in commissions in one month, the charge will be automatically increased by $7 to get to $10 in commissions. The only way to avoid this fee is to have a balance of at least $100,000, or spend more than $10 on commissions each month.
Vanguard vs. Interactive Brokers: Better broker for all traditional or Roth IRAs
Realistically, either brokerage could be a good fit for a Roth or traditional IRA. On one hand, Interactive Brokers' rock-bottom commission prices are a boon for particularly active traders, but inactivity fees and higher minimum deposit requirements may turn off investors who are just getting started. Vanguard has reasonably priced trades, especially when you consider that its own mutual funds and ETFs are offered commission-free. That said, Vanguard can be more expensive, particularly for international trades, and it doesn't offer as many no-transaction-fee funds as Interactive Brokers.
The truth is that every broker caters to a particular subset of the market, and for that reason, there isn't a perfect brokerage for every type of investor. It's all about how a broker's pricing and capabilities fit within the nooks and crannies of your portfolio. To be clear, The Motley Fool does not endorse any particular brokerage, but we can help you find one that is a good fit for you. VisitFool.com's IRA Centerto compare several brokers all on one page, and see if you qualify for any special offers for opening a new account.
10 stocks we like better thanWal-MartWhen investing geniuses David and TomGardner have a stock tip, it can pay to listen. After all, the newsletter theyhave run for over a decade, the Motley Fool Stock Advisor, has tripled the market.*
David and Tomjust revealed what they believe are theten best stocksfor investors to buy right now... and Wal-Mart wasn't one of them! That's right -- theythink these 10 stocks are even better buys.
Click hereto learn about these picks!
*StockAdvisor returns as of December 12, 2016The author(s) may have a position in any stocks mentioned.
Jordan Wathen has no position in any stocks mentioned. The Motley Fool owns shares of and recommends Baidu. The Motley Fool has a disclosure policy.