Intel Flexes Muscles With New Tablet-PC Hybrid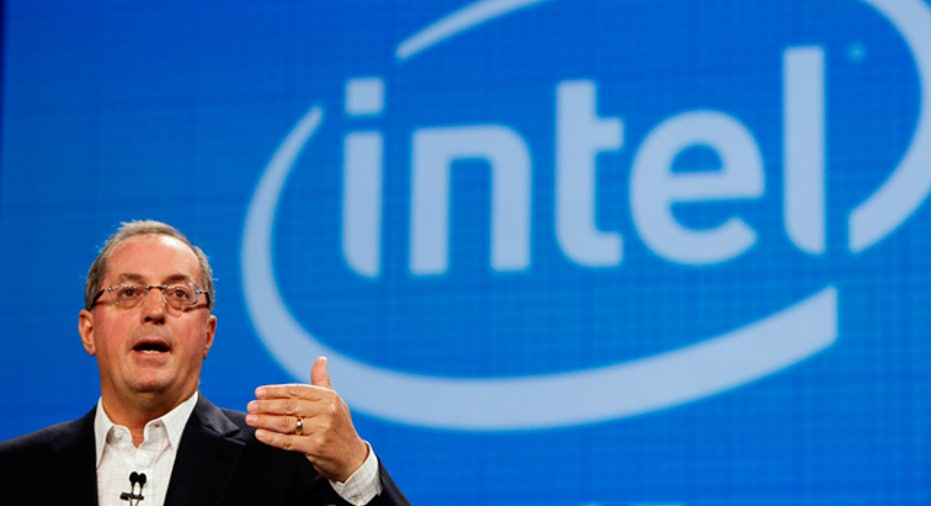 Intel (NASDAQ:INTC) has introduced a new laptop that marries the traditional PC and more modern tablet, hoping to bridge a widening gap between both markets and tout its latest generation of processors.
The hybrid computer, which is being displayed at Taipei's Computex, the world's second-largest computing show, is only 0.8 inches thick with both tablet features and sharp visual images, according to the Associated Press.
The new model would be the second sleekest laptop in the market after Apple's (NASDAQ:AAPL) MacBook Air 15-inch model, which ranges from a thickness of .11 inches to .68 inches.
By the end of 2012, the company plans on shifting 40% of consumer laptops to this new "Ultrabook" model, according to media reports citing Intel executive vice president Sean Maloney at the show's opening.
Maloney said the laptop would feature touch screens and instant log on. It would come with a price tag of less than $1,000.
The new Intel-run device would be based off the tech giant's new generation of chips called "Ivy Bridge" that are made with 22 nanometer manufacturing technology and the 3D transitory the company unveiled earlier this month. The processor is slated to hit the market next year.
Also in 2012, Intel's new chip for tablets and smartphones, dubbed "Medfield," will be launched, giving those mobile devices longer use-time and better imaging.
The latest inventions come at a time when the tech industry continues to experience skyrocketing demand for tablets and smartphones. Apple trail blazed the booming market with its popular iPad and iPhone.
Intel general manager for the Asia-Pacific region Navin Shenoy told the Associated Press that the industry is in constant change, noting the company will only win when it goes after and creates new markets.
Jonney Shih, chairman of AsusTek, one of the Taiwanese computer makers that have inked collaborative deals with Intel, told reporters that the boundaries between notebooks, tablets and smartphones are blurring, according to the Associated Press.
Laptops, he said, have to evolve quickly by becoming "ultra-thin, ultra-light and ultra-responsive."