Intel Corporation Catches a Weak Upgrade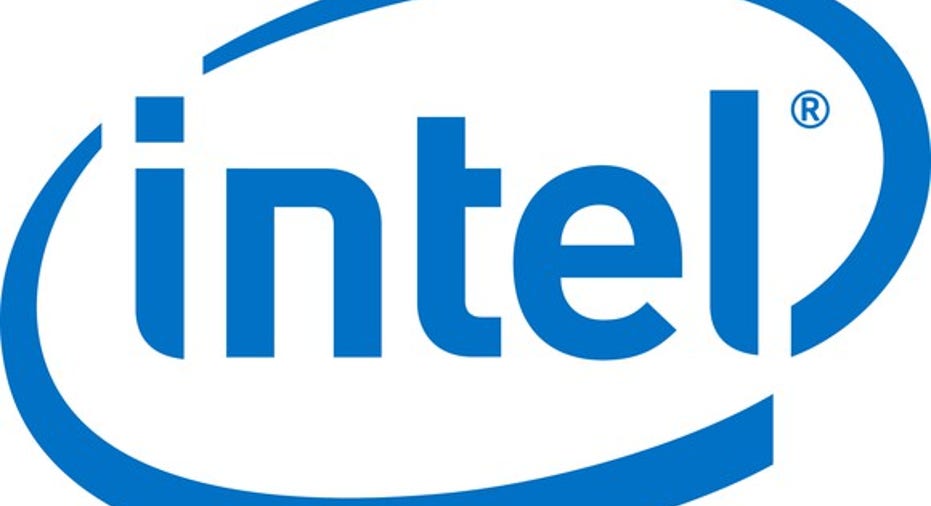 Image credit: Intel.
Analyst Stacy Rasgon with Bernstein Research (via Barron's) recently upgraded shares of microprocessor giant Intel . He took the stock from an underperform (i.e. sell) rating to a market perform (i.e. hold), and lifted his price target from $26 per share to $30 per share.
This isn't exactly a ringing endorsement for the chipmaker, particularly as the shares closed out the July 8 trading session at $34.00, but the reasoning behind this upgrade is worth a closer look.
No near-term negative catalysts
Rasgon notes that the odds that the company will miss expectations for the current quarter, or guide to worse-than-expected revenue for the third quarter, are quite low. The reasoning behind this is simple: the PC market appears to be showing signs of life, Intel's expected modem win inside of the next Apple iPhone could lift revenue, and there's even the "prospect for some channel [inventory] fill in [the second half of 2016]."
"Without a clear near-term catalyst we are finding it difficult to advocate remaining short into the print," the analyst wrote.
Rasgon is looking for Intel to post $2.33 in earnings per share next year (up from a prior estimate of $2.31). To arrive at his $30 price target, Rasgon applies a 13x multiple to those expected earnings, an increase from the 11x multiple that he applied previously.
PC market seems to be improving
Rasgon points out that notebook shipments from Taiwan-based contract manufacturers were weak in April, but then rebounded nicely in May."Based on company commentary and out estimates for typical June seasonality, we believe total [second quarter] [original design manufacturer] shipments could be up 8%-10%, roughly seasonal to slightly better than seasonal," Rasgon explained.
Rasgon is far from the first analyst to come out with a positive near-term view of the personal-computer market. Analysts with BlueFin Research (via Barron's) recently said that after "a dismal April, PC [original equipment manufacturer] shipments in May and June both came in ahead of forecasts," citing their own research.
The better-than-expected PC market seems to be key
Intel has done a lot to try to diversify its revenue base from beyond the personal computer market. However, the reality is that the company's business still depends quite heavily on the health of that market.
At the chipmaker's investor meeting last year, CFO Stacy Smith showed investors a slide illustrating that, assuming that its data-center group can grow at a "mid-teens" percentage clip, and that its Internet of Things, memory, and software businesses grow at "historical" rates, the overall business can grow, even in a weak PC environment.
Image credit: Intel.
Although it's nice that Intel's business is more resilient to the PC market shrinking than it has historically been, the company's performance -- and ultimately, stock price -- still depends on the health of the PC market.
If the market declines slightly in a given year, or even grows, then the financial picture would be quite different than if the market declined at a mid-single-digit or high-single-digit rate. In a nutshell, all else being equal, a better PC market should mean a higher stock price; a worse PC market should mean a lower stock price.
It'll be interesting to see what Intel has to say about its second-quarter results, and perhaps more importantly, its outlook for the third quarter when it reports on July 20.
The article Intel Corporation Catches a Weak Upgrade originally appeared on Fool.com.
Ashraf Eassa owns shares of Intel. The Motley Fool owns shares of and recommends Apple. The Motley Fool has the following options: long January 2018 $90 calls on Apple and short January 2018 $95 calls on Apple. The Motley Fool recommends Intel. Try any of our Foolish newsletter services free for 30 days. We Fools may not all hold the same opinions, but we all believe that considering a diverse range of insights makes us better investors. The Motley Fool has a disclosure policy.
Copyright 1995 - 2016 The Motley Fool, LLC. All rights reserved. The Motley Fool has a disclosure policy.