Intel Corp. Thinks It Can Continue to Dominate the Data Center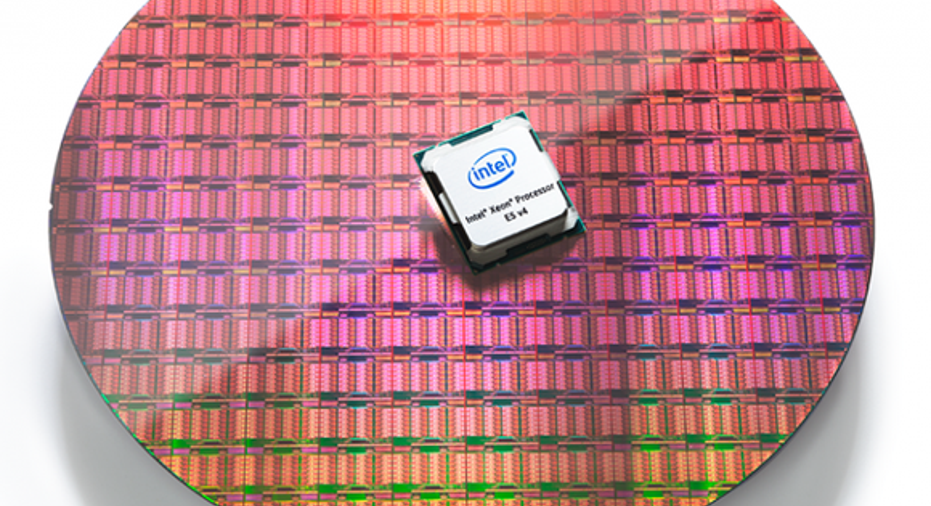 Image credit: Intel.
On Intel's most recent earnings call, analyst Vivek Arya noted that there has recently been a lot of excitement around efforts from the chip maker's competitors in the server room.
This buzz, Arya pointed out, has consisted of product/partnership announcements from Intel's direct competitors, such as International Business Machines , as well as commentary from large Intel customers such as Alphabet's Google indicating interest in alternative architectures.
The analyst wanted management's assessment of the "competitive landscape." Let's take a look at what Intel CEO Brian Krzanich had to say.
Strong roadmap; focusing on more than just the CPU"We know that we live or die by the performance of our products," said Krzanich. "We believe if you take a look at our road maps, we have a strong competitive leadership that should allow us to continue to have the position in the market that we currently have."
Krzanich continued on, arguing that the chip-maker is trying to maintain its competitive edge by implementing a strategy that focuses on much more than the CPU.
"What we are trying to do is really provide top-of-rack to bottom-of-rack solutions that work together and bring performance across the whole rack," Krzanich explained.
The executive cited the company's efforts in Silicon Photonics, a technology that promises to improve the speed and power efficiency of data transfer in the data center, as well as its 3D XPoint non-volatile memory technology jointly developed with memory maker Micron .
Trust but verifyIntel's execution in the data center has been good so far, with the segment providing consistent revenue and profit growth for the company. The company has benefited from a near-monopoly position on server processors in the traditional enterprise server and cloud server markets.
The company has also invested in going after the networking chip market, an area in which Krzanich says Intel is continuing to gain share.
Although Intel's historical performance is quite good, I do believe that the competition will significantly strengthen their efforts over the next couple of years. For one thing, Intel's competitors should gain access to more advanced chip manufacturing technology than they do (narrowing the current, quite wide, gap between Intel and moist of its competition) in that time.
The best course of action for investors, in my view, is to trust what Intel management says about its assessment of its current and future competitive positioning, but constantly work to verify it by watching for developments from major competitors.
Why success here is criticalIntel's future really depends on the success of its data center efforts. With its largest business -- the Client Computing Group -- currently in decline, the company must rely on its Data Center Group (and, to much lesser degrees, other business units) to offset that decline and eventually drive growth for the company overall.
As long as Intel's data center efforts continue to succeed, the company should be in solid shape. However, if Intel stumbles, there could be significant risk to the company's financial health.
The article Intel Corp. Thinks It Can Continue to Dominate the Data Center originally appeared on Fool.com.
Suzanne Frey, an executive at Alphabet, is a member of The Motley Fool's board of directors. Ashraf Eassa owns shares of Intel. The Motley Fool owns shares of and recommends Alphabet (A shares) and Alphabet (C shares). The Motley Fool recommends Intel. Try any of our Foolish newsletter services free for 30 days. We Fools may not all hold the same opinions, but we all believe that considering a diverse range of insights makes us better investors. The Motley Fool has a disclosure policy.
Copyright 1995 - 2016 The Motley Fool, LLC. All rights reserved. The Motley Fool has a disclosure policy.