Intel Corp.'s Next Atom Sees Significant Delay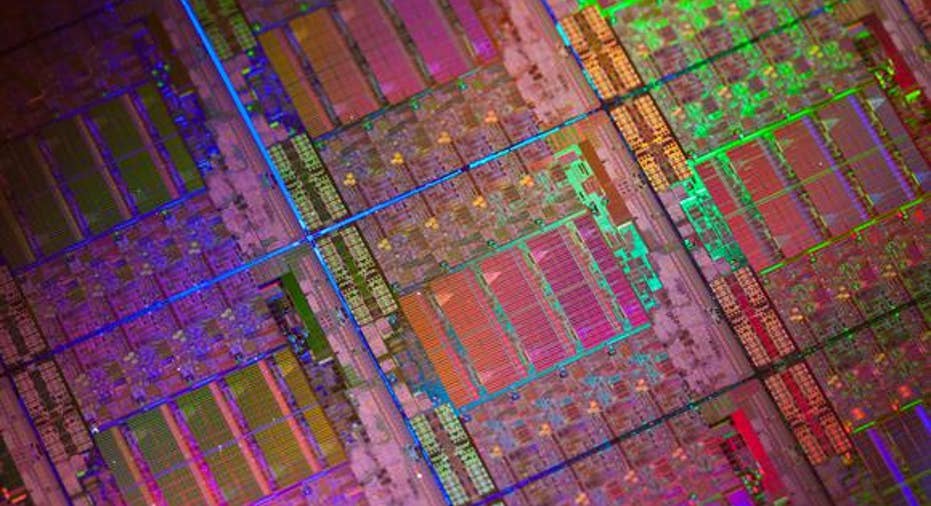 Image source: Intel.
Intel has, for quite some time now, developed two CPU core architecture families in parallel. First is the "big core" that powers the bulk of the company's notebook and desktop PC processors as well as the majority of its server chips. Then there is the "small core," which is generally sold into mobile devices such as smartphones and tablets, as well as low-cost PCs and some power/density optimized servers.
In 2013, CEO Brian Krzanich claimed that Intel was working to make sure that its small-core processors would be something of an "equal partner" to its big-core processors. However, following a recent leak illustrating Intel's product launch plans, it's clear that Intel's small-core processors are given far from equal treatment.
Where are you, Broxton?At the same 2013 investor meeting during which Krzanich reassured investors that Atom would be treated like a first-class citizen, the company said that its next-generation, premium mobile processor -- known as Broxton -- would be "ready" by mid-2015.
The part was quietly delayed into 2016, but when in 2016 hasn't been known publicly -- until now. Per an Intel product road map leaked by BenchLife.info, Broxton isn't expected to arrive in the marketplace until the fourth quarter of 2016.
That's a year-and-a-half delay for a product that, realistically, should have only had about a year in the marketplace before it was replaced by its successor.
Intel isn't even trying anymoreAt this point, it's plainly evident that Intel no longer has any intention of treating its Atom processor lineup, particularly for mobile devices, as first-class citizens. In that same road map, we see that Intel plans to transition from the current generation big-core Skylake processors to its next-generation big-core Kaby Lake processors late in the third quarter of 2016.
Then, the road map shows that the company plans to transition from Kaby Lake, which is built on Intel's 14-nanometer process technology, to a chip known as Cannonlake (built on a next-generation 10-nanometer process) late in the third quarter of 2017.
When Intel gives a market segment, it can often (though not always) release products at a fairly rapid clip and deliver nice performance improvements generation over generation. It's hard to blame Intel for emphasizing its big core chips while giving only a token consideration to its small-core chips -- the big-core chips bring in the vast majority of the company's revenue and ultimately profit, while the small-core products contribute minimally at best.
Disappointing but not surprisingThe highest-volume markets that Intel could attack with Atom is the tablet and phone markets. Although Intel will surely continue to dribble out Atom based products in these segments, the company's claims at its most recent investor meeting suggested that it's going to invest far less aggressively in these segments.
Although some Intel bulls may still be holding on to the idea that Intel still has a chance in the low end and mid-range of the mobile markets, Intel still has to compete with companies that will aggressively leverage technologies used in successful high-end products to make its lower-end ones competitive.
Without ambitions to develop great technologies that can succeed at the high end of the market, I seriously doubt that the chipmaker's fortunes in the low end and mid-range will be much better.
The article Intel Corp.'s Next Atom Sees Significant Delay originally appeared on Fool.com.
Ashraf Eassa owns shares of Intel. The Motley Fool recommends Intel. Try any of our Foolish newsletter services free for 30 days. We Fools may not all hold the same opinions, but we all believe that considering a diverse range of insights makes us better investors. The Motley Fool has a disclosure policy.
Copyright 1995 - 2016 The Motley Fool, LLC. All rights reserved. The Motley Fool has a disclosure policy.