Intel Corp.'s Major Smartphone Partner Reportedly Shifts Orders to MediaTek, Qualcomm, Inc.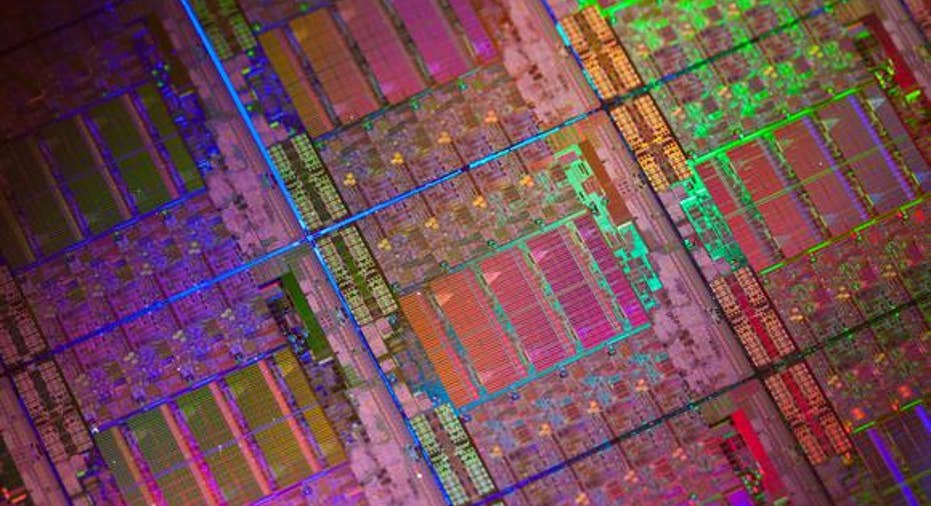 Image credit: Intel.
Chip giant Intel has not seen tremendous success in the market for smartphone-oriented processors despite years of trying to break in.
Though Intel had previously failed to gain traction with tier-1 smartphone players, ASUSTek Computer, a key ally of Intel's in the market for personal computer chips which the latter dominates, has used Intel chips for a substantial portion of its "ZenFone" lineup of Android smartphones.
According to a pre-publication note in DIGITIMES, ASUSTek will be reducing the proportion of Intel chips that it uses in its ZenFone line of products as it begins to utilize chips from MediaTek and Qualcomm more aggressively.
DIGITIMES claims that Intel will see its smartphone-related chip shipments to ASUSTek drop from approximately six million units in 2015 to "below five million units" in 2016.
That doesn't seem so bad, until one realizes ...A drop of around 1 million units in this case represents a 16.67% drop. That's substantial, but at first glance would suggest that the share loss at ASUSTek isn't all that huge. However, it's worth noting that in a recent investor presentation, ASUS said that it aims to ship approximately 25 million smartphone units in 2016 -- thereby outgrowing the industry by between 10% and 20%.
For reference, ASUSTek shipped 20 million smartphones in 2015.
So Intel is apparently going from having around 30% smartphone share at ASUSTek in 2015 to somewhere under 20%.
Why is Intel losing share at ASUSTek? It's pretty clear why ASUSTek is choosing to migrate away from Intel and toward MediaTek/Qualcomm. The last mid-range/high-end smartphone platform that Intel released is known as Moorefield. This platform originally launched in the second quarter of 2014 and saw a very minor speed bump in the third quarter of last year.
In contrast, both MediaTek and Qualcomm have been pumping out new, highly integrated parts for the mid-range and the high-end of the smartphone market for quite some time. These improvements not only lead to better CPU/graphics performance, but they also add new features and functionality that can improve the experience of things such as the camera.
The cellular modems integrated into Qualcomm's (and increasingly, MediaTek's) are quite potent. For mid-range and high-end solutions looking to use Intel, a stand-alone modem is the only option, hurting efficiency, taking up board space, and ultimately adding cost.
Big deal? Not reallyIf Intel were still aggressively fighting to win share in the mobile market, I would say that this represents something of a setback for them. But it's clear from what the company has said about its investment priorities, and from the lack of discussion of mobile-related silicon on the company's part in general, that this is no longer a priority for the company.
Had Intel been able to capture a significant portion of the smartphone market profitably, then this probably would have helped to partially offset the revenue declines in the company's Client Computing Group (the decline of the PC market is proving to be a fierce headwind to revenue/profit growth) and have given Intel even more wafer scale than it currently has (to the detriment of Intel's major manufacturing competitors).
The article Intel Corp.'s Major Smartphone Partner Reportedly Shifts Orders to MediaTek, Qualcomm, Inc. originally appeared on Fool.com.
Ashraf Eassa owns shares of Intel and Qualcomm. The Motley Fool owns shares of and recommends Qualcomm. The Motley Fool recommends Intel. Try any of our Foolish newsletter services free for 30 days. We Fools may not all hold the same opinions, but we all believe that considering a diverse range of insights makes us better investors. The Motley Fool has a disclosure policy.
Copyright 1995 - 2016 The Motley Fool, LLC. All rights reserved. The Motley Fool has a disclosure policy.