Intel Corp. Doesnt Negatively Pre-Announce; Will They Maintain Full-Year Guidance?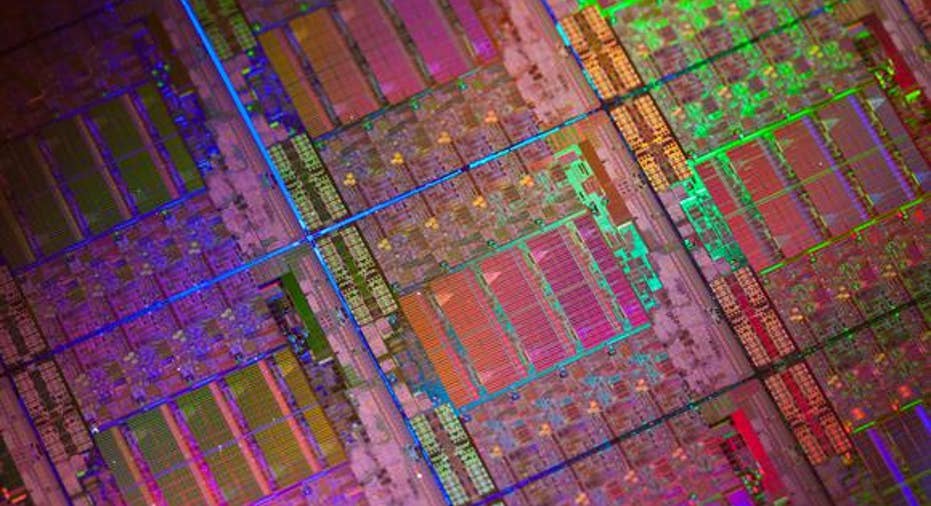 Image credit: Intel.
There has been quite a lot of chatter among a number of analysts that there was a risk that Intel would pre-announce worse-than-expected financial results for the first quarter of the year. This "risk" stems from the view that PC shipments/builds seem to be tracking below initial expectations.
Following market close on March 18 (Intel's quiet period begins at the close of business on this date), Intel did not reduce its financial outlook for the quarter. This lack of a pre-announcement strongly suggests that Intel will deliver revenue within its guided range of $14 billion give-or-take $500 million. Current analyst consensus calls for Intel to deliver $13.99 billion in revenue in the first quarter -- effectively the midpoint of the company's guidance range.
This is likely to be viewed as a positive development by investors as a negative pre-announcement as feared. However, there's still one more hurdle left for the company to clear before investors can breathe a true sigh of relief (one that could potentially send shares up further).
What will guidance for the rest of the year look like?Even if Intel reports revenue within the range that it guided to, there's still the possibility that the company takes down guidance for the remainder of the year. Indeed, here's what a report from DIGITIMES published on March 17 had to say with respect to the PC supply chain:
What's interesting, though, is that Intel management actually painted a rather positive picture for the current channel inventory (that is, the inventories of chips sitting with the company's customers) on its January earnings call.
"We believe that 2015 ended with what I would just call it, very healthy inventories," Intel CEO Brian Krzanich said. "In fact, one of the things we saw was a slight decrease in the inventory levels as we exited the fourth quarter."
Digging even deeper into Krzanich's comments, the executive notes that normally, its partners would have actually seen a "slight increase in inventory" instead of that decrease.
One more thing to note; Krzanich says that the company's forecast for the year at the time baked in continued "healthy inventory levels" throughout the year.
Now, if Intel manages to hit its guidance for the quarter, then this could mean one of a few of possibilities:
Intel's guidance for the quarter, and for the year, was sufficiently conservative and baked in whatever weakness in PCs that analysts are talking about; or
Intel was able to hit guidance but in doing so led to some increase in channel inventory, pulling in demand that would have been realized in the following quarter. In this case, Intel would guide to a second quarter that's weaker than what typical seasonality would suggest.
In the case of the former, Intel stock would have a reasonable shot of continuing its rally higher as arguably the biggest near-to-medium term fear would be alleviated somewhat. In the case of the latter, I would expect it to halt the upward move in Intel's shares and perhaps even lead to a modest decline.
The reason I don't think a guide-down for the second quarter would lead to a significant drop in the stock price is that many analysts/investors seem to be "expecting" PC weakness to have an impact on its results this year.
The article Intel Corp. Doesnt Negatively Pre-Announce; Will They Maintain Full-Year Guidance? originally appeared on Fool.com.
Ashraf Eassa owns shares of Intel. The Motley Fool recommends Intel. Try any of our Foolish newsletter services free for 30 days. We Fools may not all hold the same opinions, but we all believe that considering a diverse range of insights makes us better investors. The Motley Fool has a disclosure policy.
Copyright 1995 - 2016 The Motley Fool, LLC. All rights reserved. The Motley Fool has a disclosure policy.