Instant Analysis: Waste Management Raises Dividend, Refreshes Share Buybacks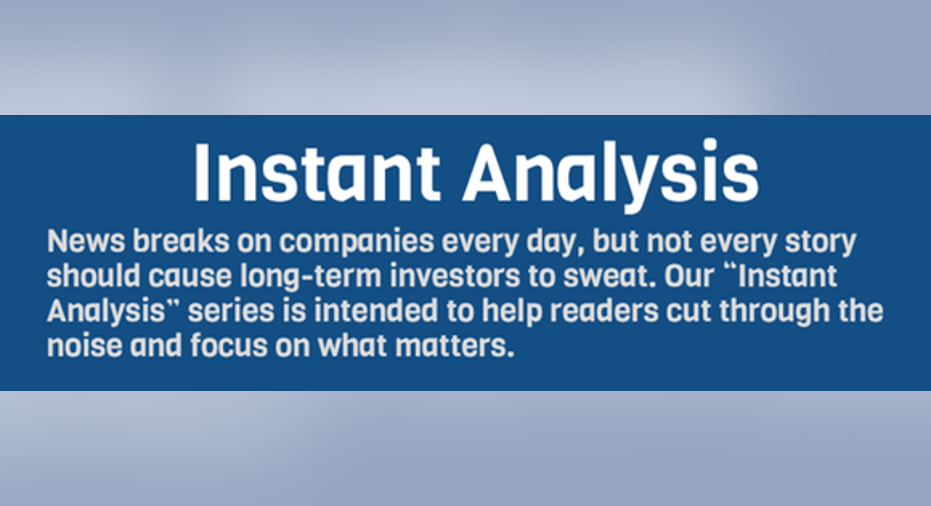 What happened?Big garbage carter Waste Management said it plans to lift its quarterly dividend by nearly 7% over its predecessor, to $0.41 per share. That's entirely in character for the company, which tends to increase the payout once every year. The record and payment dates of the new dividend have not yet been determined; Waste Management said these will be set when the company officially declares the payout next February. At the current share price, the new distribution yields almost 3.2%. This compares quite favorably to the 2.1% average yield of stocks on the S&P 500 index.
In other capital return news, the company also authorized a fresh $1 billion share repurchase program. This replaces an existing initiative at the same amount. Waste Management did not specify how long the new program will be in force.
Does it matter?Neither of these moves was unexpected. Nor were they drastic -- the new dividend is only $0.01 higher than the preceding payout, while the $1 billion stock buyback authorization simply replaces an existing one at the same level.
Both slightly outpace similar share price-boosting initiatives in place at the company's big rival, Republic Services . That company, also an annual dividend raiser, pays $0.30 per share every quarter for a yield of just under 2.9%. And Republic Services is currently running a share buyback scheme that was set at $967 million.
For the most part, publicly traded waste haulers operate in a fairly steady, reliable environment -- Americans love to consume stuff, after all, and someone has to cart away all that trash. Both Waste Management and Republic Services run their respective businesses well, and have stayed comfortably in the black and managed to grow their top line over the past few fiscal years. Waste Management's latest moves, then, can be seen as a vote of confidence in the broader industry, and confirmation that the company has a secure place in it.
The article Instant Analysis: Waste Management Raises Dividend, Refreshes Share Buybacks originally appeared on Fool.com.
Eric Volkman has no position in any stocks mentioned. The Motley Fool owns shares of Waste Management, and recommends Republic Services. Try any of our Foolish newsletter services free for 30 days. We Fools may not all hold the same opinions, but we all believe that considering a diverse range of insights makes us better investors. The Motley Fool has a disclosure policy.
Copyright 1995 - 2015 The Motley Fool, LLC. All rights reserved. The Motley Fool has a disclosure policy.