Instant Analysis: Vertex Pharmaceuticals Inc Wins Another Approval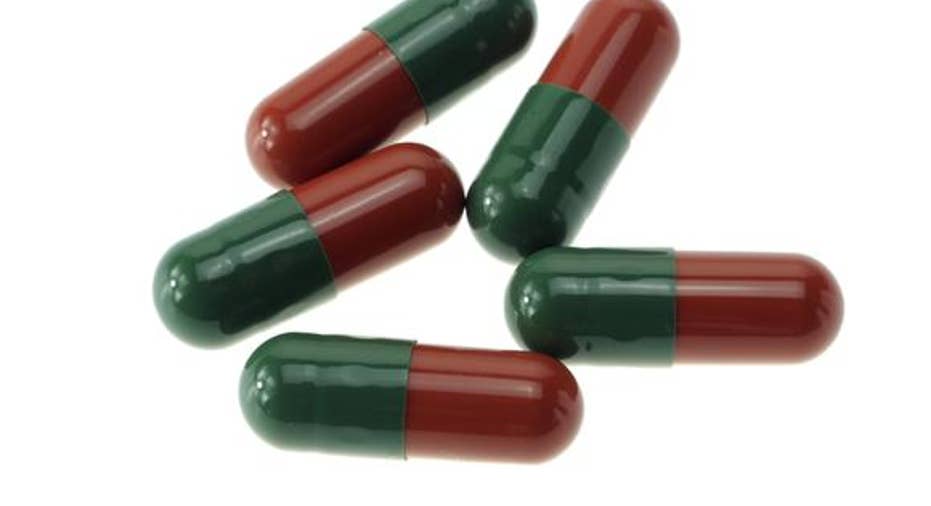 Image by TBIT via pixabay
What? Theaddressablemarket forVertex Pharmaceuticals' new cystic fibrosis drug Orkambi just got a little bit bigger as the company recently announced that theTherapeutic Goods AdministrationofAustraliahas officially cleared the drug's use in the country.
This is the first medicine approved in Australia that works to treat the underlying cause of cystic fibrosis and the government has approved it for use in patients aged 12 and older who have two copies of theF508delmutation. It is estimated that approximately 1,000 Australians currently meet this label requirement.
The next step from here is for Vertex to line up reimbursement for Orkambi. Once a medicine is approved by theTherapeutic Goods Administration, it is then reviewed for cost-effectiveness by the a separate government agency called thePharmaceutical Benefits Advisory Committee, or PBAC. Patients and investors alike will be glad to hear that that the PBAC is meeting today to discuss Orkambi and Vertex expects to have more information to share about Orkambi's availability in the country next month.
So What? It might not seem like adding 1,000 patients to the drug's addressable market would be a development worth mentioning, but consider this: Vertex generated just shy of $220 million in revenue from Orkambi in the fourth quarter from treating just 4,500 patients in the US. That gives the drug an annualized run rate of nearly $880 million. Adding another 1,000 patients to the mix holds the potential to increase Vertex's top line by roughly $195 million, assuming that Vertex can negotiate similar pricing for Orkambi in Australia. That's a sizable number for a company that is expected to produce just over $2 billion in revenue for 2016.
Perhaps even more importantly than just the potential for revenue growth is that it helps to extend the company's lead over potential competitors. One competitor in particular,Concert Pharmaceuticals, recently announced that its compound CTP-656 showed a superior pharmacokinetic profile when compared to Vertex's Kalydeco in a Phase 1 study. The results have given Concert's management team enough confidence to move the experimental drug into Phase 2 study, so it's possible that one day this compound could compete against Vertex's medicines. The faster that Vertex can win regulatory approval around the world and rollout both Orkambi and Kalydeco now, the better.
The article Instant Analysis: Vertex Pharmaceuticals Inc Wins Another Approval originally appeared on Fool.com.
Brian Feroldi has no position in any stocks mentioned. The Motley Fool recommends Vertex Pharmaceuticals. Try any of our Foolish newsletter services free for 30 days. We Fools may not all hold the same opinions, but we all believe that considering a diverse range of insights makes us better investors. The Motley Fool has a disclosure policy.
Copyright 1995 - 2016 The Motley Fool, LLC. All rights reserved. The Motley Fool has a disclosure policy.