Instant Analysis: Union Pacific Corporation and CSX Corporation Update Investors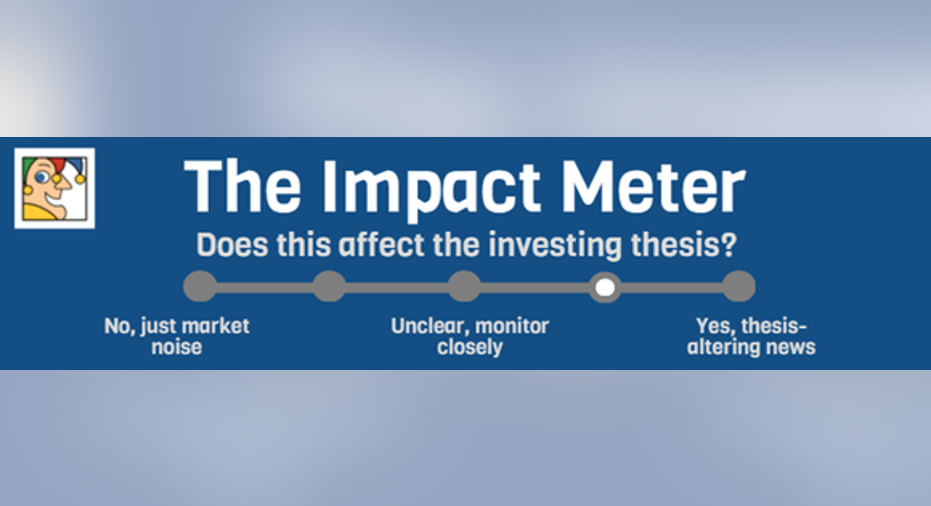 Image source: Union Pacific.
What happened?
Union Pacific Corporation (NYSE: UNP) and CSX Corporation (NASDAQ: CSX) gave presentations at the Credit Suisse 4th Annual Industrials Conference that included color on trading conditions in their fourth quarters.
CSX Corporation CFO Frank Lonegro's updated outlook now sees fourth-quarter comparable volumes declining in the low-to-mid single-digit range, from a previous forecast of a decline in the mid-single-digit range. Markets are showing "more moderate declines," which is especially true in coal -- a market now "showing sequential volume stabilization."
Meanwhile, Union Pacific Corporation CFO Rob Knight also had positive news for investors, particularly with his commentary on volume growth in the fourth quarter. Going back to the third quarter, Union Pacific's CEO Lance Fritz had spoken in the earnings press release of certain end markets "such as grain and energy" showing "signs of life,"and those trends appear to have continued into the current fourth quarter.
For reference, Union Pacific's third quarter ended on Sept. 30, and Knight's update on fourth-quarter trading runs to Nov. 25. Here's a look at volume growth with the fourth-quarter data included:
DATA SOURCE: UNION PACIFIC CORPORATION PRESENTATIONS. CHART BY AUTHOR. YEAR-OVER-YEAR GROWTH.
In addition, the following chart shows total volume growth with the fourth-quarter update included:
DATA SOURCE: UNION PACIFIC CORPORATION PRESENTATIONS. CHART BY AUTHOR.
As you can see above, there's a relative improvement in total volume, and just as CSX Corporation indicated, a relative improvement with coal.
Does it matter?
Yes. The updates on trading conditions demonstrate sequential improvement and suggest that the worst could be over for the railroad stocks. Ultimately, it's contingent upon macroeconomic conditions and energy prices, but no matter: It's a positive update from both railroads and should be welcomed by investors.
In particular, CSX's update suggests that conditions are a bit better than previously anticipated, so both stocks could be moving into underpromise/overdeliver mode -- usually a winning scenario for investors.
In addition, Union Pacific's update shows areas like construction and domestic intermodal improving, suggesting pockets of strength in the U.S. economy -- plus relative improvements in coal, also suggesting that the industrial economy in the U.S. could be over the worst.
10 stocks we like better than Union Pacific When investing geniuses David and Tom Gardner have a stock tip, it can pay to listen. After all, the newsletter they have run for over a decade, Motley Fool Stock Advisor, has tripled the market.*
David and Tom just revealed what they believe are the 10 best stocks for investors to buy right now... and Union Pacific wasn't one of them! That's right -- they think these 10 stocks are even better buys.
Click here to learn about these picks!
*Stock Advisor returns as of November 7, 2016
Lee Samaha has no position in any stocks mentioned. The Motley Fool recommends CSX. Try any of our Foolish newsletter services free for 30 days. We Fools may not all hold the same opinions, but we all believe that considering a diverse range of insights makes us better investors. The Motley Fool has a disclosure policy.