Instant Analysis: Sony Raises Forecast On Strong Game Sales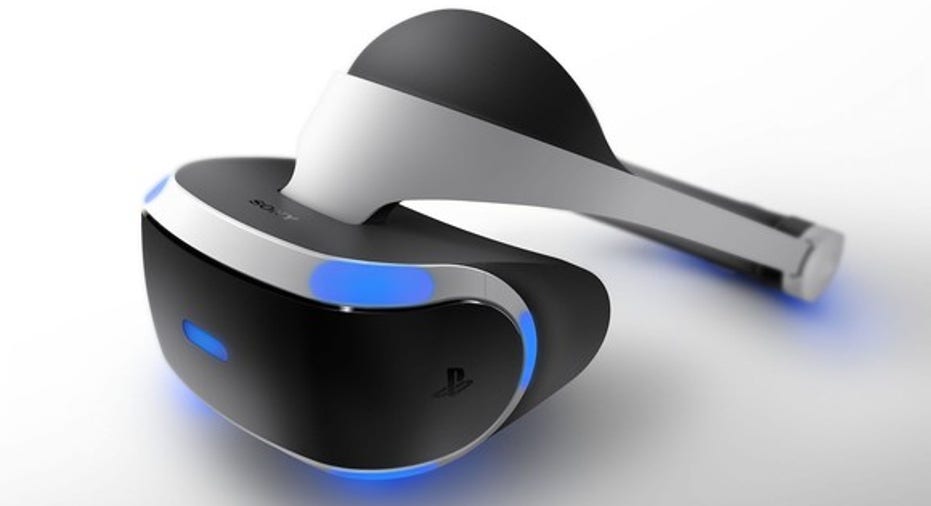 Sony recently raised its two-year sales and margin estimatesfor its Games and Network Services (G&NS) division, thanks to robust sales of PS4 games and pent-up demand for the PlayStation VR headset.
Image source: Sony.
For the fiscal year ending in March 2018, Sony expects the division to generate 1.9 trillion yen ($18.5 billion) in revenues. That's much higher than its prior forecast for 1.4 trillion to 1.6 trillion yen, implying 13% growth from itstarget of 1.68 trillion yen ($16.3 billion) for 2017. The unit's operating margins are expected to rise from about 8% in 2017 to as high as 10% by 2018.
Why the rosy outlook?
Sony's G&NS business has become a core growth engine over the past few years. The PS4 is the best-selling game console in the world with 40.7million units sold, according to industry tracker Vgchartz. Microsoft's Xbox One, the second most popular console, trails ata distant 21.1 million units. Sony established and maintained a lead by selling the PS4 at a lower price than the Xbox One and supporting it with well-received exclusive titles.
Sony and Microsoft both expect the VR market to be the next big catalyst for console sales. Both companies recently announced upgraded 4K consoles optimized for VR games, but only Sony has unveiled a first-party VR headset. The PlayStation VR, which launchesin October for$399, is expected to be the cheapest high-end VR device on the market. Sony's updated forecast indicates that demand for the PS VR could boost G&NS sales through 2018 with stronger sales of headsets, upgraded PS4s, and software.
But mind the mobile business
Sony's growth in gaming is encouraging, but the company also reduced its two-year sales and margin forecasts for the mobile division, due to sluggish sales of its smartphones amid tough competition and market saturation. An industry-wide slowdown could also hurt its image-sensor business, which powers the cameras of most smartphones sold worldwide.
Looking ahead, investors should see if Sony's growth at its G&NS business, which could account for 22% of its estimated 2017 revenue, can offset anticipated declines in those two business units, which together could generate around 24% of its sales.
The article Instant Analysis: Sony Raises Forecast On Strong Game Sales originally appeared on Fool.com.
Leo Sun has no position in any stocks mentioned. The Motley Fool owns shares of Microsoft. Try any of our Foolish newsletter services free for 30 days. We Fools may not all hold the same opinions, but we all believe that considering a diverse range of insights makes us better investors. The Motley Fool has a disclosure policy.
Copyright 1995 - 2016 The Motley Fool, LLC. All rights reserved. The Motley Fool has a disclosure policy.