Instant Analysis: Sony Delays Its Earnings Report to May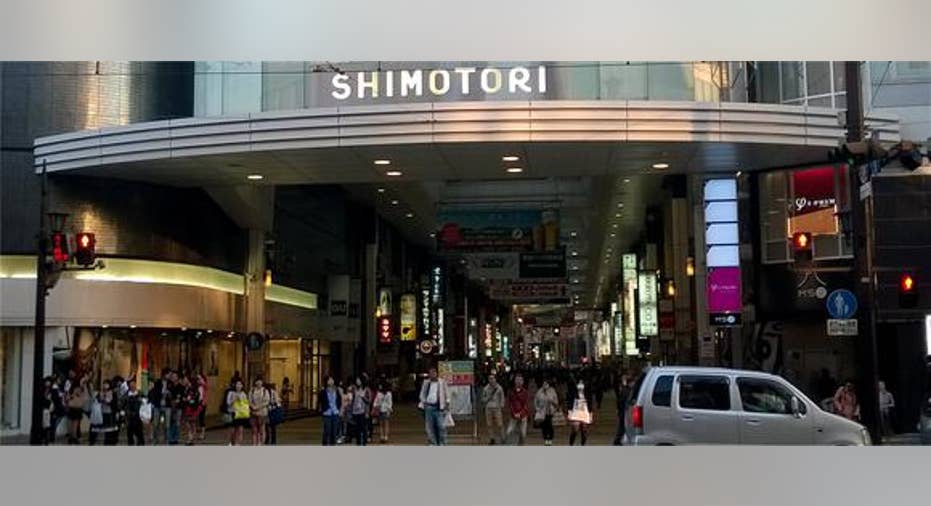 Sony recently announced that it will delay its full-year earnings report as it assesses the damage caused by the earthquakes that struck Kyushu in mid-April. Sony was initially expected to report earnings on April 28, but it has now delayed the report to an unspecified date in May.
Kumamoto, Kyushu. Image source: Author.
How bad was the damage?Operations at Sony's Kumamoto Technology Center, which is located near the epicenter of the quake, have been suspended. A recent survey indicates that certain partsof the building and production equipment have been damaged, and it's unclear how long the repairs will take.
That move will likely have an adverse impact on Sony's Devices and Imaging Products & Solutions (IP&S) units, which generated 17% of Sony's sales last quarter. Devices revenue fell 13% annually during that quarter due to lower sales of image sensors, batteries, and mobile devices, while IP&S revenue fell 5% due to lower sales of cameras.
Sony also recently announced an impairment charge of 59.6 billion yen ($540 million) on its camera module business (unrelated to the earthquake) due to sluggish demand for cameras and smartphones. Sony supplies its image sensors to a wide range of smartphones, including Apple's iPhones, Samsung's Galaxy devices, and its own Xperia devices. That writedown caused Sony to reduce its full-year profit estimate by 9.4% to 290 billion yen ($2.6 billion) on April 21.
Investors should sit tightSony's Devices and IP&S businesses will likely be hurt by the earthquake, but investors shouldn't overreact. Sony has weathered natural disasters before, including theThailand floods in 2011, which wiped out its profits for multiple quarters.
An earthquake in southern Taiwan also throttled Apple chipmaker TSMC's output in February, but the company subsequently hiked its sales forecast as robust demand and favorable exchange rates outweighed the temporary hurdles. Therefore, investors shouldn't overreact and sell Sony before they fully understand the damage caused by the earthquake and evaluate its revised full-year earnings and guidance.
The article Instant Analysis: Sony Delays Its Earnings Report to May originally appeared on Fool.com.
Leo Sun has no position in any stocks mentioned. The Motley Fool owns shares of and recommends Apple. Try any of our Foolish newsletter services free for 30 days. We Fools may not all hold the same opinions, but we all believe that considering a diverse range of insights makes us better investors. The Motley Fool has a disclosure policy.
Copyright 1995 - 2016 The Motley Fool, LLC. All rights reserved. The Motley Fool has a disclosure policy.