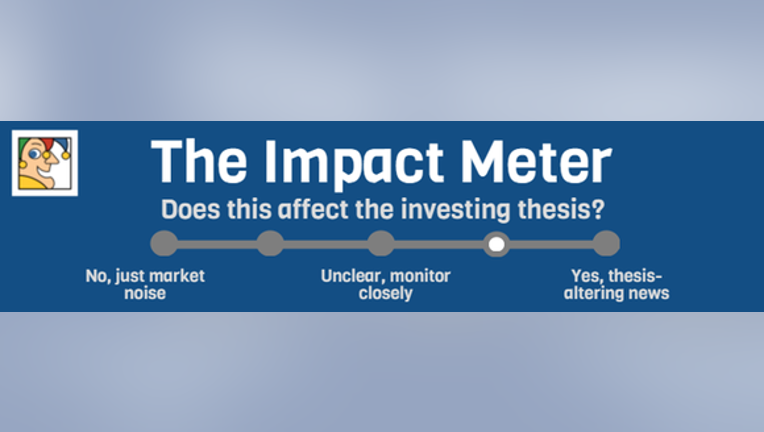 What happened?Gunmaker Smith & Wessonrecently announced rising gun sales as the company sharply raised its revenue and earnings guidance. While it had previously forecasted sales of $150 million to $155 million and adjusted earnings of $0.27 to $0.29 per share for its fiscal third quarter, it now believes it will generate anywhere from $175 million to $180 million and earnings between $0.39 and $0.41 per share.
Does it matter?Even before President Obama issued his executive order on gun ownership, the fearhe would act propelled gun sales higher. Since his election, the gun industry has been anticipating his moves to impose tough new laws, even though no actual measures ever materialized. But as various tragic shootings unfolded around the country and worldwide, and as political rhetoric against guns escalated, sales for Smith & Wesson, Sturm Ruger , and other gun manufacturers boomed.
In their most recent quarterly earnings reports, Smith & Wesson reported a 32% surge in sales, while Ruger said gun sales jumped 23% from the year-ago period.
While the president has been called "the greatest gun salesman in history," it's a mistake to pin the results, good or bad, solely on him. Rather, it has been a combination of the worries over crime as various cases of civil unrest have broken out around the country, and more recently, fears of domestic terrorism that have helped spur sales. Some of the most popular guns being bought today are those designed for concealed carry.
Having politicians advocate for tightening restrictions on buying guns just as people are feeling the most vulnerable has encouraged individuals to hurry up and purchase a firearm before any new laws gointo effect. The FBI conducted more than 23 million background checks on individuals wanting to buy a gun in 2015, more than any other year since the law enforcement agency began keeping tabs, including 2013, which was the previous record holder when 21 million background checks were made following the Sandy Hook shooting.
Now that Obama has issued a new executive order, the stocks of both Smith & Wesson and Sturm Ruger shot higher in response, rising as much as 18% and 10%, respectively, in the opening days of 2016. It suggests the gun makers can likely expect a new influx of sales in the immediate future.
The article Instant Analysis: Smith & Wesson Holding Corp Reports Booming Sales, Hikes Revenue and Earnings Guidance originally appeared on Fool.com.
Rich Duprey has no position in any stocks mentioned. The Motley Fool has no position in any of the stocks mentioned. Try any of our Foolish newsletter services free for 30 days. We Fools may not all hold the same opinions, but we all believe that considering a diverse range of insights makes us better investors. The Motley Fool has a disclosure policy.
Copyright 1995 - 2016 The Motley Fool, LLC. All rights reserved. The Motley Fool has a disclosure policy.