Instant Analysis: NetApp to Make an Acquisition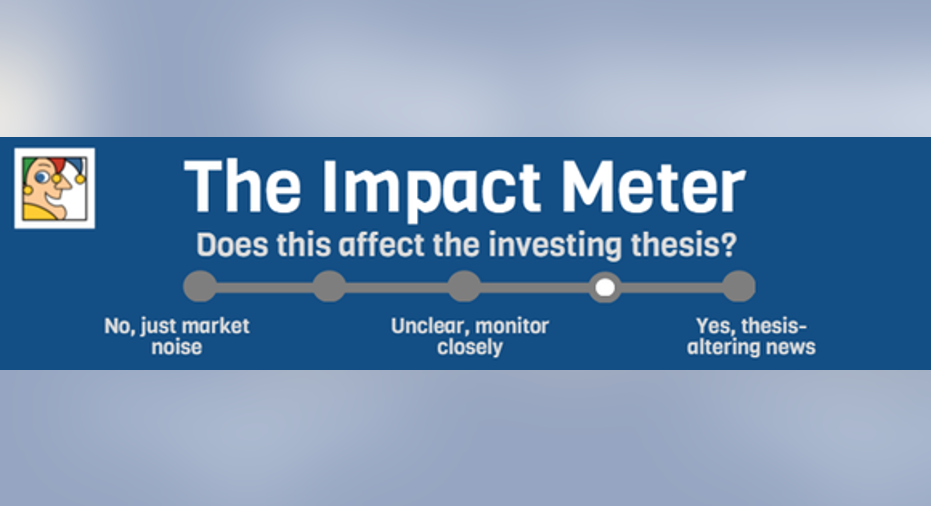 What happened?Data storage hardware and systems specialist NetApp announced on Monday that it has inked a definitive agreement to purchase flash-based storage systems maker SolidFire. The price is $870 million, which is to be paid in cash. The move is part of a broader initiative to shift toward flash storage, a quicker and more efficient alternative to the traditional disk-based form. In the press release announcing the acquisition, NetApp described SolidFire as "a market leader in all-flash storage systems built for the next-generation data center where simple scaling, set-and-forget management, assured performance and multi-tenancy, and cloud economic models are driving new market growth." NetApp expects the deal to close by the end of April.
Does it matter?Any storage company worth its terabytes realizes that flash is the future of its business. As such, some of them are willing to reach deep into the coffers to buy flash-based assets. We saw that several months ago, when hard drive manufacturer Western Digital struck a $19 billion deal to buy a top name in flash drive manufacturing, SanDisk . However, NetApp will have to pony up the full purchase price for SolidFire in cold, hard cash, as opposed to the blend of greenbacks and stock Western Digital will hand over to SanDisk.
NetApp's buy isn't on the scale of the Western Digital/SanDisk deal, nevertheless it's big for the company. That $870 million represents nearly 70% of the company's net operating cash flow for the entirety of its fiscal year 2015, meanwhile its cash position isn't what it used to be. Plus, long-term debt has risen substantially. So NetApp will be under pressure to make the acquisition work, and more or less right away.
If this is done effectively, it might just help the company return to growth. NetApp could use a change in fortune. The top line has declined over the past two fiscal years, while net profit dropped by 12% on a year-over-year basis in fiscal year 2015.
The article Instant Analysis: NetApp to Make an Acquisition originally appeared on Fool.com.
Eric Volkman owns shares of SanDisk. The Motley Fool owns shares of Western Digital. Try any of our Foolish newsletter services free for 30 days. We Fools may not all hold the same opinions, but we all believe that considering a diverse range of insights makes us better investors. The Motley Fool has a disclosure policy.
Copyright 1995 - 2015 The Motley Fool, LLC. All rights reserved. The Motley Fool has a disclosure policy.