Instant Analysis: Integrated Device Technology Receives Dubious Buyout Offer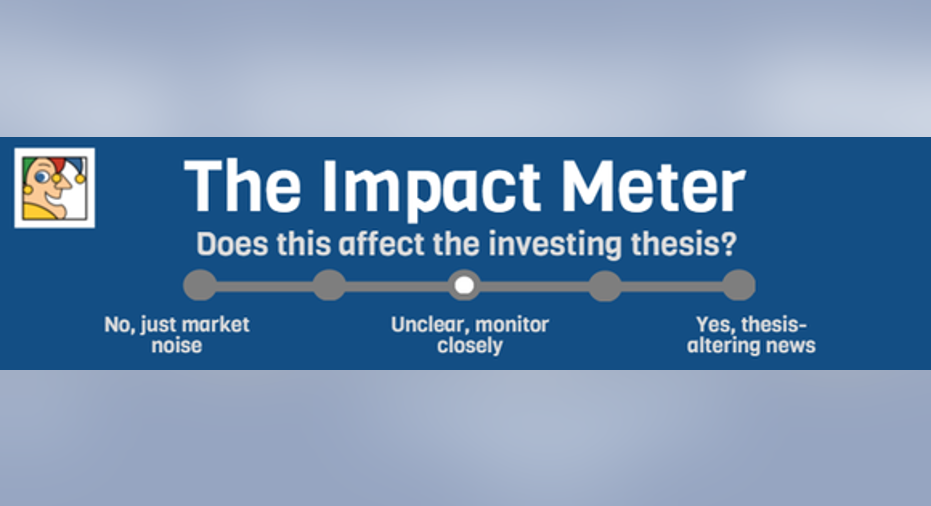 What happened? Shares of Integrated Device Technology , a maker of high-tech networking and automobile components, spiked Tuesday on the news that the company had received a generous takeover offer, but shares fell after it came to light that the bid might not be as promising as it seemed.
IMAGE SOURCE: INTEGRATED DEVICE TECHNOLOGY.
A group of investors in the company, collectively holding just under 5% of outstanding shares, announced in a pair of regulatory filings that they had sent a letter to Integrated's board offering to buy the remaining shares for $32 apiece in cash. This is 65% higher than the stock's closing price on the day before the offer was revealed.
Does it matter?Does it matter? Not if the bid is questionable, which at this point it appears to be. It was news to everyone, including Integrated -- to the point where the company felt compelled to issue a statement on the matter containing a distinct note of bewilderment.
Integrated quoted CEO Greg Waters as saying that "These SEC filings represent the first and only information IDT has received from this group, and we have not had any communication whatsoever with any of these parties. At this time we are unaware of any other information that would support a determination that the group's proposal represents a credible bona fide offer to purchase the company."
No further communication from the potential buyers has been forthcoming. Additionally, several media outlets reported that the registered address of one of the group's members is apparently a warehouse in Portland, Oregon.
So shareholders shouldn't get excited about this buyout offer. Although it might be legitimate, the hefty amount, the opacity of the buyers, and the oddball way it's being conducted augur otherwise.
The article Instant Analysis: Integrated Device Technology Receives Dubious Buyout Offer originally appeared on Fool.com.
Eric Volkman has no position in any stocks mentioned, and neither does The Motley Fool. Try any of our Foolish newsletter services free for 30 days. We Fools may not all hold the same opinions, but we all believe that considering a diverse range of insights makes us better investors. The Motley Fool has a disclosure policy.
Copyright 1995 - 2016 The Motley Fool, LLC. All rights reserved. The Motley Fool has a disclosure policy.