Instant Analysis: Fox's "Independence Day: Resurgence" Misses Expectations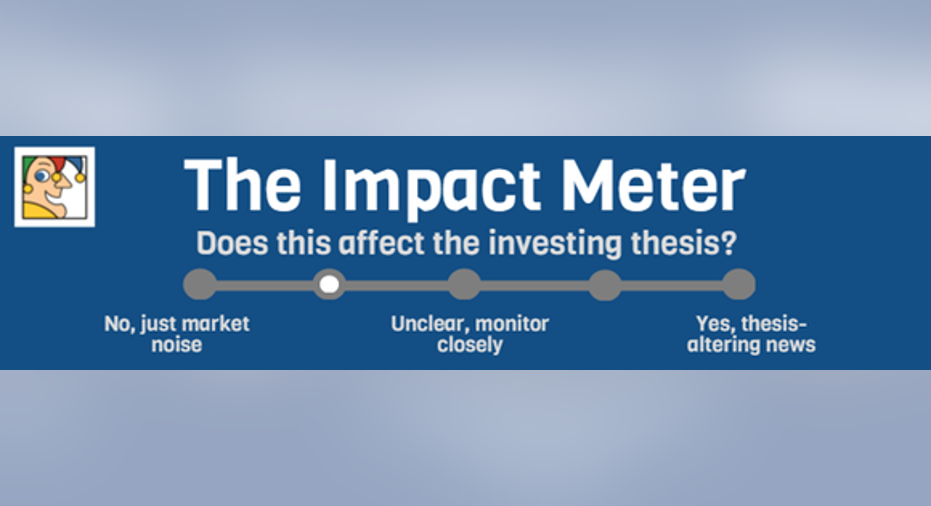 21st Century Fox 's Independence Day: Resurgence fell short of expectations after its premiere on June 24. The film grossed $41 million domestically and almost $100 million overseas during its opening weekend, but that couldn't cover its $165 million production budget. Analysts had expected the film to gross at least $53 million domestically.
Image source: Fox.
$141 million might seem like a decent start, butafter deducting the 20% to 50% cut paid to theaters and unknown marketing costs, it's possible that the film will fail to break even.
What went wrong?
Several big problems sank Independence Day: Resurgence, the long-overdue sequel to the 1996 blockbuster Independence Day. First, it went up against Disney's Finding Dory, a critically acclaimed sequel that topped the domestic box office for two straight weeks and grossed nearly $400 million worldwide. Meanwhile, Independence Day was critically panned, earning a 33% critics' consensus rating on Rotten Tomatoes. To make matters worse, Will Smith, one of Hollywood's most bankable stars and the star of the first film, didn't return for the sequel.
Lastly, the Independence Day franchise wasn't nurtured enough over the past 20 years to invoke feelings of nostalgia. This was in stark contrast to Disney, which kept its Finding Nemo characters relevant over the past 13 years with toys, games, and theme park attractions. Comcast's Universal similarly kept the Jurassic Park franchise alive with sequels, video games, theme park rides, and toys -- thus guaranteeing that Jurassic World would be a hit last summer.
Should investors be worried?
Independence Day: Resurgence was a disappointment, but big studios like Fox can easily bounce back from a single box office bomb. Fox already scored big hits over the past year with Deadpool and X-Men Apocalypse, which should more than offset Independence Day's weakness.
However, investors should be wary of studios releasing long-delayed sequels to nearly forgotten blockbusters. Nostalgia doesn't guarantee a box office hit -- a franchise needs to stay relevant over the years, as Finding Nemo and Jurassic Park did, to justify the release of expensive new films.
The article Instant Analysis: Fox's "Independence Day: Resurgence" Misses Expectations originally appeared on Fool.com.
Leo Sun owns shares of Walt Disney. The Motley Fool owns shares of and recommends Walt Disney. Try any of our Foolish newsletter services free for 30 days. We Fools may not all hold the same opinions, but we all believe that considering a diverse range of insights makes us better investors. The Motley Fool has a disclosure policy.
Copyright 1995 - 2016 The Motley Fool, LLC. All rights reserved. The Motley Fool has a disclosure policy.