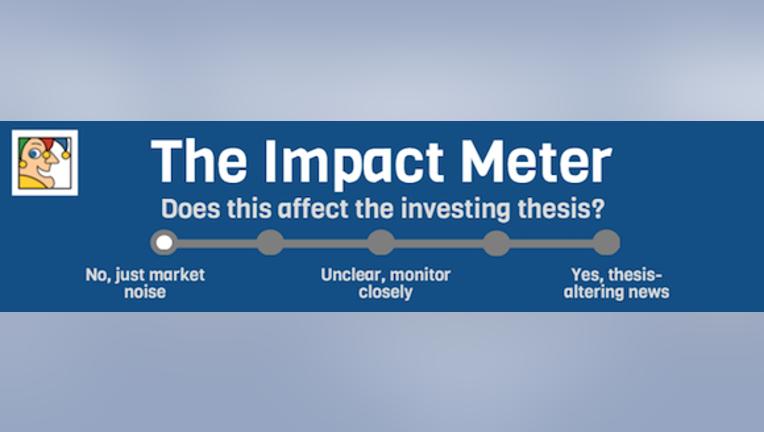 What happened?Facebook's Oculus VR has announced that it will begin taking pre-orders for its Rift virtual-reality headset starting on Wednesday, Jan. 6. Pre-orders will receive two games bundled for free with the device, Lucky's Tale and CCP's Eve: Valkyrie.
The Rift headset has been in development for years, and the VR community continues to anxiously await its launch. While gaming will be the first use case for the Rift headset, Mark Zuckerberg has a long-term vision of creating new social experiences in virtual reality, which is why Facebook acquired the company last year for $2 billion.
Does it matter?Having a firm pre-order date is an important milestone for Rift's launch, but many questions remain. Most notably, Oculus still hasn't disclosed the final price for the consumer version, nor has it provided a specific launch date. Those are particularly important details for the Rift's launch. Oculus says it will disclose pricing and availability when it begins taking pre-orders, however.
In the grand scheme of things, Oculus will be financially insignificant to Facebook for quite some time. The Rift will first appeal to a niche market of high-end gaming enthusiasts that are willing to purchase (or have already purchased) powerful gaming PCs that can handle the Rift's requirements. But longer-term, Oculus does offer Facebook some optionality if VR eventually evolves into a new computing platform.
The article Instant Analysis: Facebook Inc.'s Oculus to Begin Taking Pre-Orders on Wednesday originally appeared on Fool.com.
Evan Niu, CFA owns shares of Facebook. The Motley Fool owns shares of and recommends Facebook. Try any of our Foolish newsletter services free for 30 days. We Fools may not all hold the same opinions, but we all believe that considering a diverse range of insights makes us better investors. The Motley Fool has a disclosure policy.
Copyright 1995 - 2016 The Motley Fool, LLC. All rights reserved. The Motley Fool has a disclosure policy.