Instant Analysis: Facebook Inc. Hires Google Moonshot Exec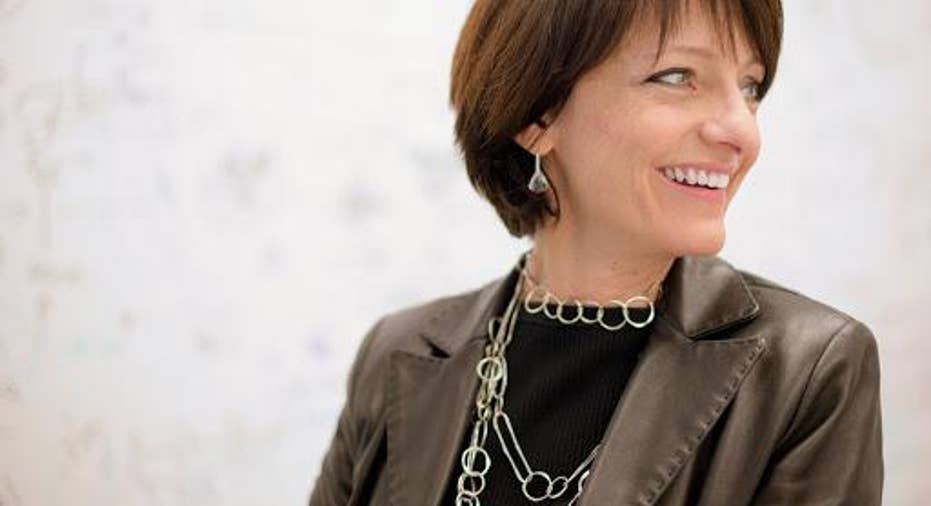 Facebook recently hired Regina Dugan, formerly Google VP of Advanced Technology and Projects (ATAP), to head a new hardware division called "Building 8." Facebook said that Dugan's department will research and develop technologies that "fluidly blend physical and digital worlds." In a Facebook post, Dugan said Building 8 is "is an opportunity to do what I love most... tech infused with a sense of our humanity. Audacious science delivered at scale in products that feel almost magic." Prior to joining Google's ATAP team, Dugan was the Director of DARPA, the Defense Advanced Research Projects Agency.
Regina Dugan. Image source: Google.
Is Facebook planning its own "moonshots"?Alphabet's "moonshot" are in its X and ATAP divisions. X includes self-driving cars, Wi-Fi weather balloons, drone deliveries, and other widely publicized moonshots. ATAP generally focuses on lower-key projects like the modular Project Ara smartphone and the Project Tango computer vision/augmented reality platform.
ATAP's focus on computer vision and AR suggests that Dugan will help develop new AR and VR technologies for Facebook. This would complement CEO Mark Zuckerberg's long-term goal of making Oculus a social platform within VR worlds. At the Vanity Fair New Establishment Summit in San Francisco last October, Zuckerberg confirmed that Facebook was developing an AR platform, but that it remained "a bit further out." Facebook also bought popular photo-manipulation app MSQRD earlier this year as an investment in AR-enhanced selfies.
How much should investors care?Hiring a top tech mind like Dugan definitely helps Facebook and hurts Google, but it's unlikely to move the needle for either company in the near term, since both companies generate most of their revenue from advertising. But if AR and VR hardware and apps gain more mainstream traction over the next few years, hiring more experts like Dugan could help Facebook gain a technological edge against rivals like Google.
The article Instant Analysis: Facebook Inc. Hires Google Moonshot Exec originally appeared on Fool.com.
Suzanne Frey, an executive at Alphabet, is a member of The Motley Fool's board of directors. Leo Sun has no position in any stocks mentioned. The Motley Fool owns shares of and recommends Alphabet (A shares), Alphabet (C shares), and Facebook. Try any of our Foolish newsletter services free for 30 days. We Fools may not all hold the same opinions, but we all believe that considering a diverse range of insights makes us better investors. The Motley Fool has a disclosure policy.
Copyright 1995 - 2016 The Motley Fool, LLC. All rights reserved. The Motley Fool has a disclosure policy.