Instant Analysis: ConAgra Notches a Hefty Quarterly Beat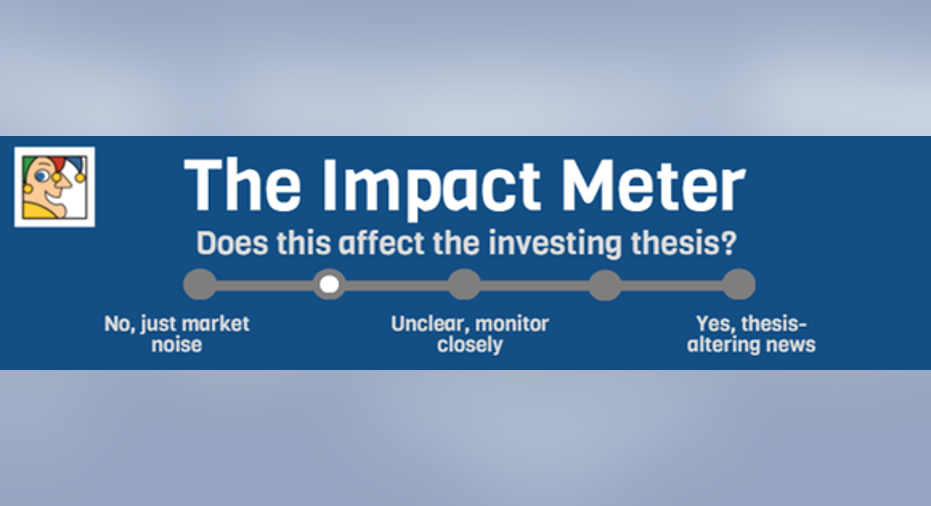 What happened?Diets can be effective, at least in certain respects. Exhibit A: slimming-food conglomerate ConAgra Foods , which posted a healthy gain in net profit for its fiscal Q2 2016 in a set of results reported on Tuesday. For the quarter, the company's bottom line came in at $155 million ($0.36 per share), significantly higher than the Q2 2015 tally of $10 million ($0.02). Although the disparity was much narrower on an adjusted basis, the company still improved the line item -- it rose to $0.71 per share from the year-ago figure of $0.61. Sales were essentially flat, dipping slightly to just under $3.1 billion in the most recent quarter. On average, analysts had been expecting EPS of $0.60, on $3.3 billion in revenue.
Does it matter?The bottom line boost is heartening, even if the sales figure didn't hit analyst projections. Yet the profit boost was partially due to a reduction in expenses. Cost-cutting measures being enacted by the company -- strongly, er, encouraged by activist shareholder Jana Partners -- include job cuts that will affect around 1,500 workers, and the recent divestment of the company's private-label business. Meanwhile, a split into two separate companies looms.
Behind this, a challenge is growing in the consumer food market -- consumers have increasingly been favoring goods made with fresher and more natural ingredients (in contrast to the traditional packaged offerings that occupy ConAgra's portfolio). Big Food has made notable efforts to shift in this direction, but it's like making a quick turn with a battleship. This past May, for example, the company acquired healthy frozen-meal producer Blake's All Natural Foods.
It's not the only one wrenching the wheel -- packaged-food peer Campbell Soup is charting a similar course, with a recent $231 million deal to acquire wholesome-snacks maker Garden Fresh Gourmet.
Assets like that will help the ConAgras and the Campell Soups of the market compete, but they'll take time to filter down into meaningful organic growth. Not unlike its peer, Campbell Soup's sales were stagnant in its most recently reported quarter, while adjusted earnings saw a pleasant (23%) rise in no small part due to -- yes, indeed -- cost-cutting measures.
The article Instant Analysis: ConAgra Notches a Hefty Quarterly Beat originally appeared on Fool.com.
Eric Volkman has no position in any stocks mentioned. Nor does The Motley Fool. Try any of our Foolish newsletter services free for 30 days. We Fools may not all hold the same opinions, but we all believe that considering a diverse range of insights makes us better investors. The Motley Fool has a disclosure policy.
Copyright 1995 - 2015 The Motley Fool, LLC. All rights reserved. The Motley Fool has a disclosure policy.