Instant Analysis: Cisco Systems Takes a Deeper Dive Into Data Center Analytics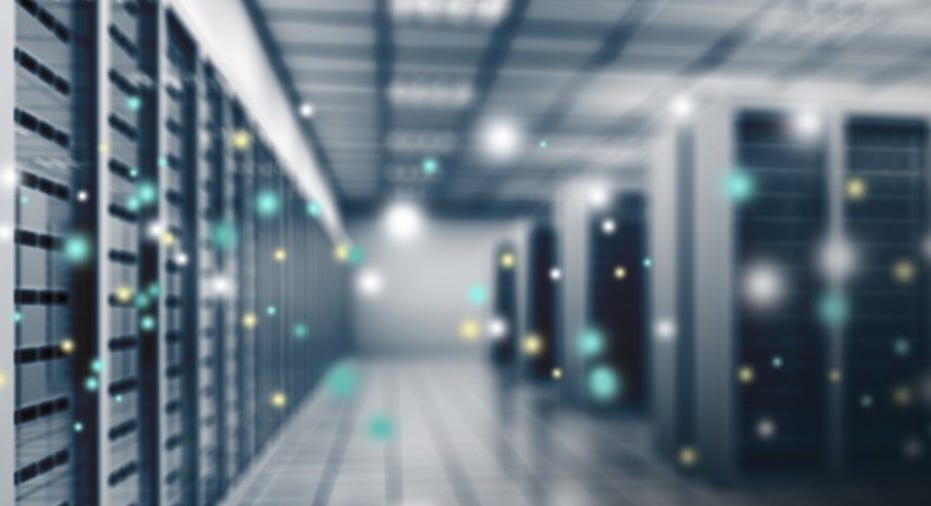 Image source: Getty Images.
What happened?
This weekCisco Systems introduced its new Tetration Analytics platform, which the company says is the most comprehensive data center visibility and real-time analytics system available. The company says the platform can monitor one million events per second andcalls Tetration a "time machine" for data centers.
Tetration pulls information from data center hardware and software sensors and then uses machine learning to analyze the information. One of its key features is that it can look at past events to see what happened, or allow IT professionals to make a policy change and see what would happen if implemented across the entire system.
Cisco said in a press release:"Through continuous monitoring, analysis, and reporting, the Tetration Analytics platform provides IT managers with a deep understanding of the data center that will dramatically simplify operational reliability, zero-trust operations and application migrations to SDN solutions and the cloud."
Cisco said it will launch the first Tetration platform next month and will offer advanced services, such as guidance on how to optimize policies and application performance within the new platform, soon.
Does this matter to shareholders?
This is an important move for Cisco because it furthers the company's ambitions in bringing in more recurring revenue from software and services. Gartner says that the analytics and business intelligence space is a $16.9 billion market right now and Cisco is smartly pursuing new ways to grab a larger share of it.
There are certainly other data center analytics offerings on the market, including products from one of Cisco's partners, Splunk . Splunk's software focuses on analyzing machine-generated data by searching and monitoring data center systems. But Cisco says that Tetration is analyzing information on a much broader scale than other companies can do.
Investors should be pleased to see Cisco releasing new products that could potentially broaden the company's recurring revenue. Hardware sales will continue to declineas companies move to cloud computing, and Cisco is trying to expand its services and products to position itself for that change.
It's still too early to tell how much of an impact Tetration Analytics may have on Cisco's bottom line, but I think investors should look at the new system as just one small part of a larger services segment Cisco is building.
The article Instant Analysis: Cisco Systems Takes a Deeper Dive Into Data Center Analytics originally appeared on Fool.com.
Chris Neiger has no position in any stocks mentioned. The Motley Fool owns shares of and recommends Gartner and Splunk. The Motley Fool recommends Cisco Systems. Try any of our Foolish newsletter services free for 30 days. We Fools may not all hold the same opinions, but we all believe that considering a diverse range of insights makes us better investors. The Motley Fool has a disclosure policy.
Copyright 1995 - 2016 The Motley Fool, LLC. All rights reserved. The Motley Fool has a disclosure policy.